Justin Helwig's Email & Phone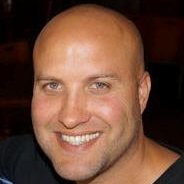 Justin Helwig
Senior Vice President @ Greenlight Loans Division of Nationstar Mortgage
Justin Helwig Contact Details
Orange County, California Area
Senior Vice President @ Greenlight Loans Division of Nationstar Mortgage
VP Sales @ Advantix Lending
Loan Processor/Sales @ Ditech.com
Senior Vice President @ From July 2009 to Present (6 years 6 months) VP Sales @ From March 2006 to March 2009 (3 years 1 month) Loan Processor/Sales @ From July 1997 to June 2005 (8 years)
Business Administration and Management, General @ The University of Georgia From 1994 to 1997 Justin Helwig is skilled in: Loans,
ContactOut is used by recruiters at 30% of the Fortune 500 companies
Similar Profiles to Justin Helwig
Ajinkya Ladkhedkar

Masters in Computer Science seeking opportunities in Software Engineering/Development

Stephen CMA

Director of Finance at Campbell Hausfeld

Bessie Chan

Partner Development Director at Equinix

Mogens Agger

Vice President Of Business Development at Hugo Games A/S

Lee Barry

Partner at CBBG Group - Construction Expert Services

Wayde Theunissen

Open to new opportunities

Lori SPHR
Pavani P.

Technical Program Manager at Tesla

Vincent Chiocchio
Dev Ramachandran

Non-Executive Director and Consultant

Teresa Wighton

UK Group Sales Director at Bupa Global

Dave Fenn

Managing Partner at Wilkins Kennedy

Kaiser Ayub

Business Analyst at Hallmark Cards

Amanda Miller
Darren CFA

Senior Vice President, Regional Portfolio Manager at BB&T

Ashraf PMP

Senior Director, Application Development and Support

Shanming Kuang

Vice President, Head of R&D US at Crystal Pharmatech Inc.

Maruthi kumar

Hadoop Architect at Synechron

Nuno Lopes

Head of Strategy & Development

Robert Pyne

Owner, North River car wash / Former Vice President of Operations Siding World

Sheik Hameed
Janice Cook

Group Product Manager at Blackstone Medical

Rex King

VP / Director of Construction at JC Hart Company

Numan Alam

Engineer/Program Management

Dr. Metzmann

VP Sales & Marketing Haselmeier Group

Tarryn Chalmers

Senior Geotechnical Engineer at Tony Gee and Partners

Nick PMP

Sr. Project Manager at California Construction Management, Inc.

Sara Ph.D.

Manager - Talent Assessment at Novo Nordisk

Lifeng Sang

Security at Airbnb (hiring)

Carol Ting
Crystal Lay

Chief Strategy Officer, Branded Strategies ♦ Employer Branding, Talent Strategy & Design ♦ Recruitment, HR & Culture Marketing/Advertising ♦ Storyteller, Speaker, Writer, Analyst ♦ Forbes Agency Cou

Jon Youshaei

Product Marketing, Instagram | Forbes 30 Under 30 | Writer, Time Magazine | Cartoonist, Every Vowel (400K readers)

Nater Kane

Senior Lead Technologist / Lead Associate at Booz Allen Hamilton

Denis Curtin

LinkedIn Trainer and Coach | Operations Management Consultant | Former Director of Integration Services at Insight

David Maley

Vice President of Strategic Sourcing and Procurement

Michael Stollaire
Boris Bormann

Founder & Managing partner renu ventures, speaker, advisor, former CEO, Mercedes-Benz Energy

Tekin Meriçli

Co-founder and Chief Technology Officer at Locomation

Brad O.
Tony Bishop

SVP, Platform & Ecosystem Strategy

David Trimm

IT Practice Lead at SynFiny, Lecturer at OSU's Fisher School of Business and CEO of Synflexion (IT/ education services).

Tom Frangione
Tom Kieffer

Entrepreneur, Mentor-Advisor, Board Member, Pilot

Eric Worre

Network Marketing Strategist & Trainer to Millions of Top Earners | Founder NetworkMarketingPro.com | Author & Speaker

Baron Schwartz
Michael Holtzman

Chief Technology Officer at Trepp, LLC

Priya Gill

Director, Customer Marketing & Growth at Box

John Wasilewski

Director Of Business Development at Marto Capital

Terry DTM

★ ★ ★ ★ ★ Experienced Keynote Speaker | Self Esteem Architect ✔Helping Professionals be exceptional Speakers ✔

Yasmin W.