Josie McElroy's Email & Phone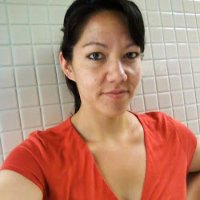 Josie McElroy
Principal Quality Engineer @ Cephea Valve Technologies, Inc.
Josie McElroy Contact Details
Principal Quality Engineer @ Cephea Valve Technologies, Inc.
Senior Supplier Quality Engineer @ Boston Scientific
Senior Quality Supervisor @ Sadra Medical, a Boston Scientific company
Senior Quality Supervisor @ Support the innovation, development, and scale up of the Lotus System (aortic valve replacement therapy). From April 2013 to Present (2 years 9 months) Senior R&D Quality Engineer @ • Directly contributed to accelerated commercialization of novel drug eluting Bioresorbable Vascular Scaffold (BVS) reducing time to market by 2 years (2011). • Chosen
ContactOut is used by
76% of Fortune 500 companies
Similar Profiles to Josie McElroy
Sandra Poma

Talent and Executive Search Associate at Schaffer&Combs

Heather Green

Global Digital Marketing Leader

Brandon Combs

Senior Technical Trainer and Customer Success Manager at VMTurbo

Angie Schelker

Senior Vice President, Software Engineering, BI & Analytics at MasterCard

John Deringer

Senior Software Engineer at SRI International

Gerard J. Meskill

Physician and Partner, Comprehensive Sleep Medicine Associates

Priyanka Manjarekar

Electrical Validation Engineer at Intel Corporation

amanda purdy

direct care at community living corp

Elisa-Maria Torres

App Store Manager, Consumer Apps

Robin N. Carroll, MS, MBA

Associate Director, Regulatory Intelligence at Hospira

Paul Lindholm

Medical Director of Hemostasis and Coagulation at Northwestern University, Feinberg School of Medicine

Pablo Maldonado

Chief Operating Officer at Creative Associates International, Inc.

Srishti Gupta

Software Developer at Liberty Mutual Insurance

Tan Li

Search Engine Marketing Analyst at IXL Learning

Jonathan Yzaguirre

Electrical Engineer - Aerotek at Intellectual Ventures

Stephanie (Lane)

Senior Developer & Consultant at Sikich

Jennifer Lou
Jason Mosier

International Trade Specialist, U.S. Department of Commerce, Office of Health and Information Technologies

Adam Silverstein

Digital Marketing & Social Media Manager at MGM

Tim Smith

Senior Tooling Engineer at Medbio, Inc.

Tracey CCIM

Managing Director, Head of Global Real Estate and General Services

Jolene Adams
Thomas Cliggett

Associate Director, Quality at Packaging Coordinators

Linda Kim

Executive Director at Evergreen Adult Day Services in Cary/Apex, North Carolina

Charan Thota

Software Services Engineer III - Cloud | DevOps | Ericsson Cloud Execution Environment | OpenStack

Joseph D. Limeri

VP and CIO at Intesa San Paolo New York Branch

Tushar Sakpal

Middleware Engineer at Blue Cross Blue Shield Association

Miranda Kephart

Software Support Engineer at MIT

Jane Archer

Account Executive at GDH Consulting

Bill Filippin

Chief Banking Officer at Community West Bank

NGAI NG

Red Hat Certified Engineer (RHEL7) / Full Stack Web Developer at Casetify

Zhengjie Chen

Principal, Fundraising at TPG Capital

Mandy Lea Chu

Global Data Analyst at Bloomberg L.P.

Tiffany Tang

Google AdWords Social Engagement Lead, Greater China

Karena Belin

CEO & Co-Founder WHub, Co-Founder & COO / CFO AngelHub; Speaker, Judge, Mentor; Finance Manager Procter & Gamble

Justin Lau

Profound Leader in Business Insights, Technological Transformation and Strategic Planning

Brian S.

GM of Carousell HK & Taiwan // Ex-Deliveroo

Dennis Lee

Equity Derivatives Trader at Barclays Investment Bank

Kathryn Zhao

Global Head of Electronic Trading

Winnie Lee

Training & Operations Specialist

Cicilia Susanty Wong

Research Analyst at Cognolink Limited

Kyle Kwan
Sunny Mok

Application Developer at Daiwa Capital Markets Hong Kong Limited

Simon Chan

Compliance Manager at Noah Holdings (Hong Kong) Limited

Emmanuelle Kouakou

Marketing Director, Cartier

Edison Sam

Chief Information Officer in Insurance

Maice Chiu

Senior PR Executive at Rue Madame Fashion Group

Stephen Wong

Deputy General Manager at Hang Lung Properties

Robin Green

Chief Executive Officer at Pacific Primary Healthcare
Looking for colleagues of Chris Shelby at Company Inc?