Josh Parsons's Email & Phone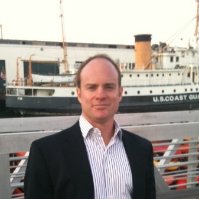 Josh Parsons
Senior Account Manager @ Kinaxis
Josh Parsons Contact Details
Vice President of Sales @
PROS
MBA @ Mercer University - Stetson School of Business and Economics
ContactOut is used by
76% of Fortune 500 companies
Similar Profiles to Josh Parsons
Hernán Aguila

Equipment Rental Consultant and Entrepreneur

Kai Pfretzschner

Owner/CDO at Nature's Way Creating Better Days

R. Scott Hofstedt

Vice President, Financial Protection Market Solutions at UnitedHealthcare

Roy Mossy

First Vice President, Commercial Banking Relationship Manager at SunTrust

Sarah Sanchez

Account Manager at Speakr

Jason Daniels

Project Manager at Zurich North America

Joseph Chiarelli

Systems Engineer at Cablevision

Isaac Block

Senior Consultant at Vantage Partners

Michelle Egan

Chief Communications Officer. Advocate for effective, ethical leadership and communication. Opinions are my own.

Robert Adams

Real Estate Broker in NV, MA, & RI. The Adams Team at Rothwell Gornt Companies in NV and Sankey Real Estate in MA & RI

Randy Burns

Principal at Seamless Care Inc

Kendall Wilcox

Sr. Manager, Store Layout at Walmart

Jan Bennett

FACHE Leader Certified in LEAN, Risk, Quality & Patient Safety

Bill Cook

Vice President of Sales at JD/Finish Line

Marshall Dickler

Entrepreneur, Attorney, Med Supply Co. Owner, Restaurateur, Shopping Center Owner, Developer, Race Car Owner/Driver

Justin Mickanen

Corporate Development Intern at Quotient Technology

Steve Katz

Senior Manager at Grant Thornton LLP

Samantha Barnes

Champagne, Wine & Spirits professional

Lawrence J. Hughes, MBA, RHIA

Vice President, CPG Product Strategy at MyWebGrocer

Timothy Dietzler

Director of Dining Services at Villanova University

Theodore Reimann
Carlos Lopez Jr.

Deputy Portfolio Manager at Inspire Investing

Olivia Taylor

Assistant Community Manager at AMLI Residential

Jennifer Carr

Business Development Manager at AlliedBarton Security Services

Mike Suldo

Sales Specialist, Relentless 525 at Bell Helicopter

Lisa Black

OD | HR | Training & Talent Development |Executive Coaching

Laurent HUGONET

Manager, North-Atlantic Joint Venture Cargo at Air France - KLM

Zikii Zhou
Kevin Hayes

SVP/Residential Lending at Regent Bank

Jimmy Duvall

Chief Product Officer at BigCommerce

Sameer Railkar

Graduate research assistant at University of Pennsylvania

Grace Ortelere

Director, EMEA Strategy at MetLife

Colton Hicks

Entrepreneur. Scientist. Software Engineer.

Kevin Brennan

Sr. Account Executive at Workday

Tony Greenberg

Impact Driven - Business Planning, IT Sourcing, Data Center, Telco, Hosting, CDN & Cloud/Crypto-Blockchain Strategist

Hal Kimber

Head of Teacher Marketing at Tes Global

Dina Elsokari

Account Executive - FinTech

Daniel Hamburger

Managing Director at Searchlight Electric & illuma lighting

Jeremy Maxwell

Chief Digital Officer at Wolseley UK

Clair (Livingstone) Masson

Digital Marketing Manager at Schuh

Victoria Loughlin

Talent Manager at LateRooms.com and Super Break

Andrea Kennedy

Technical Project Manager & Web Developer

Sebastian Steinhauser

Enabling couriers and retailers to solve their #lastmile #firstmile challenges

Conor Curran

Senior Software Engineering Manager at Microsoft

John Patterson

Head of Customer Experience

Terry DTM

★ ★ ★ ★ ★ Experienced Keynote Speaker | Self Esteem Architect ✔Helping Professionals be exceptional Speakers ✔

Yasmin W.
Looking for colleagues of Chris Shelby at Company Inc?