Joseph Loudon's Email & Phone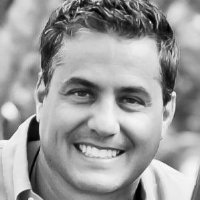 Joseph Loudon
Vice President, Business Development & Marketing @ Neeman Medical International
Joseph Loudon Contact Details
Vice President, Business Development & Marketing @
Medpace
Certified Public Accountant (CPA) @ California State Board of Accountancy
Over 20 years of international experience in sales, marketing, finance, and management. Currently working in clinical research with a global Contract Research Organization (CRO) developing long-term, strategic business partnerships within the global biopharmaceutical industry. Demonstrated sales success in a multitude of therapeutic areas including CNS/neurology, oncology, hematology, endocrinology, respiratory, cardiology and infectious disease. Previous experience in mergers
ContactOut is used by
76% of Fortune 500 companies
Similar Profiles to Joseph Loudon
Jennifer Johnson

IE / Continuous Improvement Professional

Mark Bryant

President, Micro Gaming Technologies, Inc

Kimberly Sudderth

Executive Vice President at Womack Machine Supply

Funke Michaels

Communication Expert, MIT Sloan Fellow, Mason Fellow at Harvard

Greg Treml

Program Manager at GMR Marketing

Mary Murray

Sr. Recruiter, Talent Acquisition Department, SCL Health

Jason Duran

President/Brand Creator/Owner/American Metabolix/ American Naturals

Vince Velicov

Associate - Business Valuation at Deloitte

Stephanie C.

President at S&J Marketing Solutions, LLC

Sam Palazzolo

Venture Capital & Private Equity | Business Advisory Services (Change SME)

Andreas Glocker
Jeremy McCourt

Always looking to help the NetSuite community grow by providing helpful resources available to all users.

Kari Haering

Brand Marketing Manager at Analog Devices

Isabelle Etchart Randlett

Director of R&D, Saint-Gobain CertainTeed Ceilings

Josh Priollaud
Rachel Kropa

Co-Executive Director at Creative Artists Agency Foundation

Nazia Sadaphal
Isabella Persico

Experiental Marketing Intern at Moroch Partners

Brian Little
John Clement

Director of Contracts at Omni2Max Inc.

Mohammed ABBASI (Mert)

Graduate Admissions Officer and International Specialist at SIT Graduate Institute

Claudia Granda

V.P. of Research and Development / Pecan Deluxe Candy Company

Adriana Ajamian
ASHISH AGRAWAL

Business Relationship Manager at Tata Consultancy Services

John Dickow

Technical Manager - Global IT Asset Management & Procurement at RGIS, LLC

Robert Ingraham

Process Plant Chemist at Ineos O&P BMC

Linda Rising

Computer Software Consultant and Professional

Diego Fuentes

Asset Management Professional

Edward Dorsey

Senior Experience Designer for Trust at Airbnb

Bradley Burdge PMP, CSM, CPO

Sr. Program Manager at SureID, Inc. (formerly named Eid Passport)

Tyanne Olson

Front-End | Content Marketing

Hiral Gosalia

Engineering Manager at Bloomberg LP

Jeffrey Kiske
Lushi Li
Tom Gerken

VP Engineering at Foray Collective

James Hale

Lead Systems Security Engineer at Salesforce

Antonio Gonzalez

Senior Software Engineer at SecurityScorecard

Nicholas Gordenier

Senior Data Scientist at Instacart

Veer Kaushik

Lead Development Engineer

Chengyuan Yan

Computer Vision Engineer, Tech Lead at Oculus VR

Kamel Dabwan

Senior Software Engineer at Adobe

Terry DTM

★ ★ ★ ★ ★ Experienced Keynote Speaker | Self Esteem Architect ✔Helping Professionals be exceptional Speakers ✔

Martin Andersen

Leader, Speaker, Mentor, Manager, Engineer.

Poppy Newdick
Devon Welles

Low Latency Trading Team Lead at Wolverine Trading

Abhirukt Sapru

Head of Business Development at Tessian

David Webb

Certified Salesforce Administrator/Developer/Architect

Yasmin W.
Looking for colleagues of Chris Shelby at Company Inc?