John Allison's Email & Phone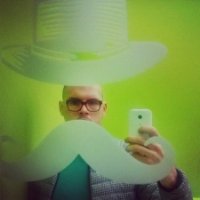 John Allison
Founder @ Customer.io
John Allison Contact Details
New York, New York, United States
Founder @ Customer.io
Head of Engineering @ ChallengePost.com
Software Engineer @ Gilt Groupe
I love to code.
Founder @ We're making it easy to build, manage, and measure automatic customer retention emails. From January 2012 to Present (4 years) Head of Engineering @ Hired and managed a team of 6 engineers to build an online competition platform which hosts http://nycbigapps.com, http://challenge.gov, and over 200 others. From April 2010 to March 2012
ContactOut is used by recruiters at 30% of the Fortune 500 companies
Similar Profiles to John Allison
Zohra Remil

Co-Founder - ABICEM Cyber Security Solution Engineering at Abicem

Aaron Tait
Lee Jefferson

Partner Private Equity Tax at BDO LLP

Sheryl Miller, MBA

Interim Director, Business Coach and Mentor

James Heddle

Managing Director & Ultra HNW Desk Head at Citigroup

Alexandra (Alex) Ferrin

Senior HR Business Partner SAS

Nick Bishop

Head of Campaign Strategy, Insight & Activation at Lloyds Banking Group

Dan Page

Key Account Manager at african + eastern (near east) bvi

Simon Bent

Global Finance Director at FutureBrand

Frederick Evans

Technical Architect at Swiss Post Solutions

Stephen Douglas

Solutions & Technical Strategy - Internet of Things (IoT) at Spirent Communications

Peter Blatchford
Richard Morrisey

Design Director at St George PLC

Graham Dent

Group Field Sales Manager - Middlemore Fastener Holdings Ltd

Nick Zod

Head of Affiliates at DAZN

Sue Langton

Director HR EMEA & APAC at Cherwell Software

Christopher Norman

Director at The Kleaning Company

Adrian Gray

Experienced Senior Digital and CRM Marketer

Lesley Holdsworth

Clinical Lead for Digital Health and Care Scottish Government, Vice Chair, Board of Management, Bield Housing & Care

Jon Dodd

Director at Slate Web+Graphics - specialising in digital marketing, specifically Web Design and Development

Michael Halls-Moore
Vikki Chowney

Director of Content & Publishing Strategies, H+K Strategies

Oliver Tinkler

Executive Director - Head of Marketing Communications for EMEA at Morgan Stanley Investment Management

Jonathan Jacobs

Co-Founder at Coming soon, Co-Founder at LoveWorkLife

Robert Lindsay

Experienced Technical Recruiter. Agile, Development and Infrastructure teams within Media and eCommerce

Zhuoër Wu

Investment Banking Associate at JPMorgan

Fernando Lopez
Andrew Fay

IT Development Manager at HFW

Dean Holliday

Integrated Care Specialist, Independent Consultant in Health and Social Care - Change, innovation and project management

Mayur Tank
Shiva Neiman

Sr. Product Designer at Microsoft–PowerApps (K-Force)

Mathurin Pierre

Senior Mobile engineer at Delta Air Lines

Eric Smuda

VP of CX | CCO | VOC & NPS Champion | C-Suite and Board Advisor | SaaS

Kuan Yao

Software Development Engineer at Amazon Web Services

Norbert Kenderesi

Senior Software Engineer at Google

Winnie To

Director, Supply Chain at Shockwave Medical, Inc.

Ming Yang

Software Engineer at Schonfeld Strategic Techworx

Ryan Greenberg

Software Engineer at Facebook

Stephen Shan

Product @ Zynga | Student @ Reforge

Dennis Egan

Data Scientist at Alpha Vertex

Jonathan Sukenik

Splunk Guru and DevOps Engineer at Vidyo

Prasad. Banala

Principal / Director of Quality Engineering

Dennis Johnson

CFO / Finance and Accounting Leader / Technology Executive / Driving Growth / Board Director

Matthew Shevach

Cannabis & B2B Product/Marketing

Deepak Kamra

General Partner at Canaan Partners

Dominic Delmolino

Chief Technology Officer at Accenture Federal

Melissa Blau

Director, iGaming Capital

John Stewart
Delun Du

Software Engineer at Facebook
Looking for colleagues of Chris Shelby at Company Inc?