Jerry King's Email & Phone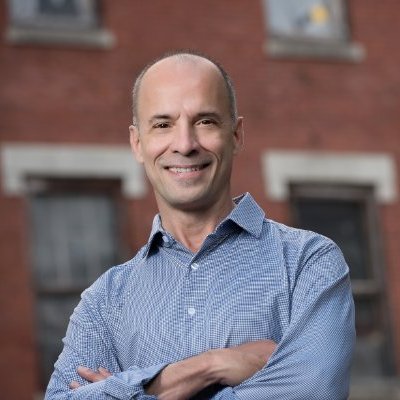 Jerry King
COO @ Vets First Choice
Jerry King Contact Details
COO @ Vets First Choice
Board Director @ Technology Startups
Board Advisor @ Technology Startups
Senior technology executive focused on generating growth and successful exits.
COO @ Fast growing online pharmacy and home delivery service for pet owners on behalf of veterinary clinics nationwide. From 2013 to Present (2 years) Portland, MEBoard Director @ Incentive Targeting (2011 - 2012) Acquired by Google (NASDAQ: GOOG) C-bridge Internet Solutions (1998 - 2001) IPO December 1999
ContactOut is used by recruiters at 30% of the Fortune 500 companies
Similar Profiles to Jerry King
Tulay Can

Human Resources Professional

Chelsea Skye Troy

Growth Advisor / Conseillère Croissance at Équation Humaine

Lina Martinez

Sr. Business Development Manager - Haworth Collection

Ali Sharif

Blockchain, Engineering @ Nuco, Aion

Ryan Hopper

Sales Director at Manthan Services

Keri Schreiter

Vice President, Retail Operations

Shannan Clark

Contract and Procurement Specialist

Craig Eakins
Jenny Choi

Lead UX/UI Designer at AXIS Labs

Cherif Atallah

Senior HR Operations Manager at IBM

Lynda Gauthier

IT Recruiter at Canadian National

Christopher Murtagh

Director IT NeuroRx Research

Mark Haldenby
Chris Costello

Owner at Exodus London Escape Rooms

Gabrielle Ross

Manager, Human Resources (Health & Wellness) at Algoma Central Corporation

John Kurvink

Experienced | Politically astute | Senior health sector executive

Yusuf Rawji

Client Interactions Manager at PolicyMedical Inc.

Lawrence Wang
Eunice Lay

eCommerce Service Lead @ Best Buy Canada

Ross Sedgewick

Global Marketing at Unify

Sonia Benaissa

Collaborative Marketing Manager | Creative Problem Solver

Elena Niculae

Human Resources Professional, CHRP/CRHA | Montreal, Toronto, Vancouver

Scott Kehoe

Marketer dedicated to Sport, Creativity, Health and Community.

Chris Cho

Director at WJ Packaging Solutions Corp.

Ken Kim
Mughees Altaf

Account Manager - AEC Productivity Tools

Andrew Lawton

Senior Development Manager at Tulip

Daryl Craig

Director Information Services at ACTRA

Mike Zraly

Principal Software Engineer at Sophos

wentian cui

Software Engineer at Lyft L5

Christopher Brodt

Software Architect at Traitify (formerly Woofound, Inc.)

Ji Luo

Senior Staff Software Engineer / Tech Lead Manager at Google

Rebecca Simon

Senior Application Developer at Fox News

Morye Kim

Senior Software Engineer at IntercontinentalExchange, Inc.

Sateesh Gandi
Franklin Suarez
Brian Ward

Quantitative Researcher at AQR Capital Management

Luigi Capello

CEO of LVenture Group and LUISS ENLABS Founder

Daniele De Leo

Market Intelligence Manager Humira at AbbVie

Carola Canale

Product Designer @ Dropbox

Markus Hay
Alexander Perkins
Lena Koolmann

Engagement Manager at McKinsey & Company

Stephen Atkinson

Site Reliability Engineer

Terry DTM

★ ★ ★ ★ ★ Experienced Keynote Speaker | Self Esteem Architect ✔Helping Professionals be exceptional Speakers ✔

Wendy Murphy

Inspiring & enabling Global Companies to attract, find, hire & retain Talent around the world through trusted & valued products!

Andrew Pitcher

Sales Development Director, EMEA at Zendesk

Yasmin W.
Looking for colleagues of Chris Shelby at Company Inc?