Jerry Ellefson's Email & Phone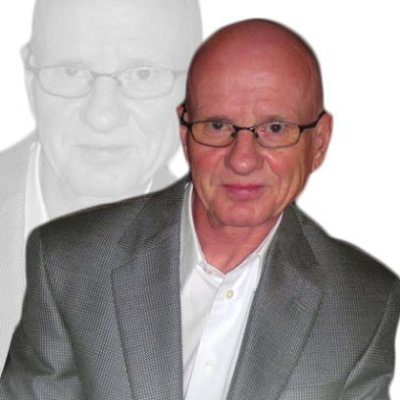 Jerry Ellefson
Co-Founder @ Top Rank Clicks - Online Marketing Agency
Jerry Ellefson Contact Details
Co-Founder @ Top Rank Clicks - Online Marketing Agency
Co-Founder PPCXPRESS.com - Google AdWords @ ppcXpress - Google AdWords
Co-Founder PPC Renegade @ PPC Renegade.com - Google AdWords
A little about me personally... I am happily married to Esther and have two wonderful sons, Ben and Ian, 2 dogs and love anything golf. I am a published author and have been featured in multiple publications in various industries such as Home Building, Martial Arts, Internet Marketing and Direct Sales. I have studied and taught Martial
ContactOut is used by
76% of Fortune 500 companies
Similar Profiles to Jerry Ellefson
Jeff Knott

Business Executive and Educator

Elle Draper
Richard MPH

Candidate for Maryland House of Delegates

Elena Peterson

Executive Director of Sales and Special Events Wynn Nightlife

Sakis Asteriadis

Managing Director, Infrastructure Finance Group of Headwaters MB - Managing Partner, SunGen Capital Management

Loren CTP

District Sales Manager at Hino Trucks

Stephen Smith

Executive Director USC Shoah Foundation Institute

Michael A. Morgan

Vice President, Regional Office Manager and Director of Transportation Engineering & Planning at Gannett Fleming

Holly Barnes

Sales Operations at Twist Bioscience

John C(k)P
Frank Corcoran

Interim Chief Nursing Officer at Community Health Corporation

craig poole

President at Reading Hospitality

Chip Roellig

Managing Partner at Century Park Capital Partners

Jim Mullner

Engineering Manager at ViewRay, Inc.

Greg Carney

Activation Director at quench Agency

Brian D Williams

Vice President Operations at Networking Today

Jia You

Master's candidate at Medill School of Journalism

Michael Espenschied

A Strategic Business Partner helping Companies develop Successful Recruitment, Sales and Brand Strategies

Laura Johnson

Vice President, Family Support at Connections Education/Pearson Online and Blended Learning

Paul Moran, PhD

Global R&D Manager: Chemistry, Engineering & Industrial Drilling Products - Baroid

Jennifer LCSW-C

Therapist in Private Practice, Eating Disorder Specialist, Writer on The Huffington Post.

Melanie Grant

Sr. Human Resources Manager at Jabil Packaging Solutions, a Nypro Company

Edward Casey

Vice President of Operations at Towne Park

Koffi ASSIGBE

Technical Account Manager at Google

David Elmore

Automotive Solutions Consultant

Warren Velazquez

Project Manager at POSSIBLE

Morgan Duffy
Julie Falen

Great terms for Hard money, Bridge Loans, 1st and 2nd TDs for Investors, Landlords and Commercial buyers.

Brian Philips

Sr. Global Procurement Manager at Unilever

Xin Liu

Software Engineer at Uber

Joseph Kohlmann

Senior Software Engineer · Sponsored Publishing at The New York Times

Denys Sinyakov
S. Brady

Engineering leader building teams that value quality, mentorship and empathy

Jennifer Wong

Director, SEO & Content at Performics

Michael Wiederhold

Engineering Manager at Databricks

Dave Krstin

Senior Software Architect at WorkMarket

Marius Ungureanu

Senior Software Engineer at Microsoft

Nathalie Mojonnet

Account Sales Consultant- United States Diagnostics Hospital Market at Beckman Coulter

Neal Xiong

Senior Software Engineer at Yahoo

Brad Whitaker

Sr. Software Engineer at Pandora

Pratha Shukla

Sr Software engineer at Bank of America

Simon Lee

Software Engineer at Epoch

Peter An

Senior Software Engineer at HedgeServ

George Tonev

Senior Software Development Engineer at Amazon

Eric Saari

Software Engineer in Test at Paperless Post

Kenneth Cote

Vice President of Engineering at Definitive Healthcare

Irene RPh

Associate Director, Global Regulatory Affairs at TESARO, A GSK Company

Terry DTM

★ ★ ★ ★ ★ Experienced Keynote Speaker | Self Esteem Architect ✔Helping Professionals be exceptional Speakers ✔

Yasmin W.