Jeff Smrecek's Email & Phone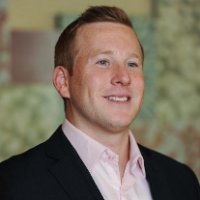 Jeff Smrecek
Manager @ Deloitte Consulting
Jeff Smrecek Contact Details
Bachelor of Science (BS), Computer Information Systems @ Bentley University
Jeff is a Manager within Deloitte Consulting's Innovation service area. He is focused on building the firm's global crowdsourcing capability and managing the technical projects that support the related strategic vision. Prior to joining the Innovation team, Jeff focused on delivering technology strategy projects within the health plan sector and large custom development engagements in the public
ContactOut is used by
76% of Fortune 500 companies
Similar Profiles to Jeff Smrecek
Teraesa Vinson

Principal, Assessment at Heidrick and Struggles

Frank Hallowell
Tom Kendig

Customer Support at Transcend Insights

Mohammed Sow

Financial Planning and Analysis at ABM Industries

Marv Toyer

Founder and President, eBLVD.com

Joanne Carter

CMO at For True Foodies Only Inc.

Angela Harrolle
Peter Butterfield

Chairman/CEO at Omega Holdings

Paul Kivuva

Risk & Accounting Solutions at Moody's Analytics

Chris RCC™

Director of Human Resources & Risk Management at City of College Park Georgia

Mike Fife

Chief Data Scientist, e-Industries Digital Factory at Enel X

Amy Adams

Healthcare Partner 281-681-4202

Deon Mobray

Immuno- Dermatology District Sales Manager at UCB

Brandon Rogers

Principal at Terrix Financial

Lorena O'Neil

Freelance reporter and photojournalist

T.C. (Tao-Chiang) Chang

Director, Strategic Account at Foxconn Technology Group

jeff warner

Architect/Partner, WRNS Studio

Cynthia Koetke

Senior Applications Integration Developer at ForeScout Technologies

Andrew Mitchell

Vice President, Analytics & Process Automation at Warner Music Group

Patrick Buckley

Senior Vice President at Transwestern | RBJ

Shawanda Vickers
Brett Thompson

President, Pivcon Inc. (pivcon.com)

Kendhal Layke

Real Estate Agent at Peter Lorimer Group Estates

Matt Wells
Amir Zarkesh
Justin McMillan

CEO at Integrity Directional Services

Katharine Dunn

Project Coordinator at BDA

Scott Miller

Regional Director at HCR ManorCare

Khai Yang

Director Data Execution at Allstate

Jaime Espinosa

Product Manager for AI/ML Platform

Jaume Mora

Ui & Ux Lead at Blind Squirrel Games

Bill Potter
George Zhang

Sr Research Manager at Uber | ex Google, Intel, Lenovo

Spencer Korn

Enterprise Field Sales at Salesforce

Edward Chenard

Data and Digital Transformation, Personalization, Chief Data Officer

Tiffany Kamani

Helping people find their dream job!

Kristoffer Nelson

Media, Data & Blockchain Executive

Whitney Rouse

Global Head Talent Acquisition at S&P Global

Lisa Kidd

Chief People Officer at Helen of Troy

Michael Meyer

Senior Network Engineer DDI Consultant at Dell EMC

Bhanu Sharma

Make wonderful web experiences with no code. Maker.co

Tania Diaz

I support Finance, Legal, and Risk at MUFG.

Vanessa Rupp

Senior Social Media Manager at Trulia

Claudia Araujo

Global Marketing Operations Director, at Netflix

Jessica Andrews

Deputy Fashion Director at Refinery29

Joshua Go

Senior Director, Data Platform at TrueCar, Inc.

Jason Harris

Sr. Corporate Recruiter (Software & Bioinformatics) at Roche

Terry DTM

★ ★ ★ ★ ★ Experienced Keynote Speaker | Self Esteem Architect ✔Helping Professionals be exceptional Speakers ✔

Yasmin W.