Jeff Larson's Email & Phone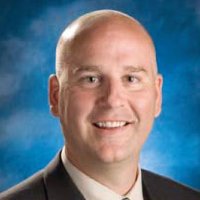 Jeff Larson
Account Executive @ Workday
Jeff Larson Contact Details
Greater Minneapolis-St. Paul Area
Task oriented Engineer and customer focused Sales professional with more than twenty-five years of combined experience in manufacturing and ERP sales. My technical background and real world experience has helped me consistently meet and exceed personal and company defined goals and objectives in my various Engineering and technology sales roles. I enjoy networking with professionals from any
ContactOut is used by
76% of Fortune 500 companies
Similar Profiles to Jeff Larson
Fash Nejad

Pre Sales at SunGard Availability Services

Thomas Nicol

Engineering Manager at WSP

Becky Sykes (Clarkson)

Talent Acquisition Specialist at Provident Financial Group UK & ROI

Rick McDonald

Architect at GRID Architects

Dunhui Xiao

Lecturer in Computational AI Engineering at Swansea University

Paul Hayes

CEO, Founder at Tinder Corporation Ltd

Frank Jackson

Field Engineer at RICO LOGISTICS

Chris Brady

Partner at CampbellReith, Chartered Civil Engineer

Anne-Sophie Lindsay
Karin Calladine
Mark Robinson

Development Delivery Manager at StepChange Debt Charity

Graeme Brooks-Crawford

Linux Engineer at MSCI Inc.

Federico Sacramati

PMO Director, Digital Ventures & Innovation, Turner International

Mark Roulston
Paul Rogerson

Editor in chief at The Law Society

Alistair Ward

Sales Director (appliancehouse.co.uk)

David Obazuaye

Technology Analyst at Goldman Sachs

Abigail Wilson

Pharmacist Manager at Boots UK with experience in Hospital and Community settings, fully MUR and NMS accredited

Andrew Thomas

Managing Partner at Equus

Emma Wood

Head of Digital Production at William Reed Business Media Ltd.

Aaron Rorvig

Systems Engineer at Life Time

Kevin Creighton

Drive value through technology enabled business transformation.

Joseph Farella

Regulatory Affairs Specialist at Dana-Farber Cancer Institute

Allison Quick

Senior Digital Art Director at Audible (an Amazon Company)

Gail HEM

Sustainability Director at UC San Francisco and UCSF Health

Roshani Chokshi

Senior Financial Analyst at Barilla Group

Mark Lagusker

Software Engineer at Apixio

Joe Gilmore

Lead IT Specialist at American Beacon Advisors

Mark Alexander

Tier 2, Network Security Tech at Level 3 Communications.

Gregory Nato

Director of Visual Merchandising and Retail Presentation at Rebecca Minkoff

Terry DTM

★ ★ ★ ★ ★ Experienced Keynote Speaker | Self Esteem Architect ✔Helping Professionals be exceptional Speakers ✔

Ken Murphy
Kedar Samant

Sr. Director, Risk at Paypal & CTO Simility

Victor Duran

Senior External Advisor at McKinsey & Company. Independent Consultant for Altor Private Equity

Kenneth Gil-Pasquel

Data Scientist (Manager) at LoyaltyOne

Brian M.

Building simulation-based cognitive assessments to evaluate how people think instead of what they know.

Thomas Kochs

Managing Director at Corinthia Hotels

Chad Rutt

Associate Director, Quality Compliance at Merck

Steve Carlin
Chuck Dougherty

President and CEO at Hardinge Inc

Daz Ahern

DevOps consultant at Capgemini

Ann Phillips

SVP Global Compensation, Benefits & HR Systems at PVH

Brian Lindner

Chief Information Officer at Allegis Group

Jinal Shah

(Contract) Senior Engineer (Automation, DevOps)

Marc Samwer

GFC | Global Founders Capital

Kaylie Kwon

Software Engineer at Netflix

Andrew Bissell

Senior Software Engineer at Adobe

Jin Ku

VP of Engineering at SendBird

Katie Reisman

Associate Marketing Manager, Media & Digital Innovation, Old Navy at Gap Inc.

Yasmin W.