Jay Cannon's Email & Phone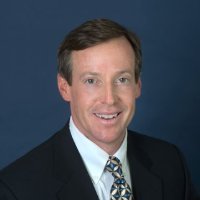 Jay Cannon
Principal @ Trinisys
Jay Cannon Contact Details
Principal @ Trinisys
Advisory Board @ Trinisys
Chief Development Officer-EVP @ Entrada Health
Chief Development Officer-EVP @ Entrada Health is a mobile technology application company that enables organizations to successfully embrace their digital health strategy at the point of care. Entrada's focus is protecting physician productivity, which is why we modeled our technology around the physicians' natural workflow. We believe that, by obsessively focusing on workflow, organizations can aggressively embrace
ContactOut is used by recruiters at 76% of the Fortune 500 companies
Similar Profiles to Jay Cannon
Eric den Biesen

Head of Control NWE at Xella Nederland BV / Xella BE nv/sa

Pieter Kruijff

Director looking for lubricant distributors

Jerome Velde, van de

Technical Project Leader at ICT Automatisering

Jorieke Markerink

1 year - world explorer (sabbatical)

Elina Schäfer

Retail Marketing Coördinator

Gamze Igit

Project Management Officer

Ita Demyttenaere

Client Relations Associate at Sustainalytics

Chok Tsai
Gerard Beijers

Productieleider / Teamleider HACCP / Lid MT Productie & Logistiek bij Breed

Donja Verlaan

Hands-on cultural anthropologist

Monique Vreuls

senior adviseur detachering en werving & selectie bij De Jong & Laan, ondernemende accountants

Jamie-Lee Treurniet

co-owner at Mr.PR | Creative agency

Paula Luitingh

Executive assistant at Philips Research

Herbert Dekkers

Leidinggevende en no nonsens coach Omgevingsdienst IJmond / Voorzitter bestuur Vechtsportautoriteit

Ravian Mollenvanger

Project Engineer at Dockwise

Phaedra Weusten

Projectleider Communicatie & Training at Gemeente Haarlemmermeer

Steluta Toolsema

Senior assistent accountant at Nieuwint & Van Beek

Leon Voorwald

Logistics & Purchasing Professional

Carmen van Casteren

Manager HRM and Communication at Albert Schweitzer Hospital

Kasper Moorman

Behandelcoördinator, GZ-Psycholoog i.o. bij Herlaarhof

Thea Bijma

Projectmanager Wadden at Provincie Fryslân

Heino Jansen

FilmMaker, TantricFlow™-Docent, Improvisatie-Leraar (t.b.v. een Liefdevolle & Duurzame samenleving)

Robert Jan de Nie

Project Manager Customer Solutions at Thinkwise Software

Jeroen Beemster

Manager application development and maintenance

Nana Murbandono

Marketing/PR Executive Europe, Shinola & Filson at Bedrock Manufacturing

Jason Marder

Product + Systems Design @ Gusto

Nick Finck

Lead UXDI Instructor & Distinguished Faculty Member at GA. Founder/Principal Consultant at Craft & Rigor

Erik Benson
Bin He

Software Enigneer | Data Scientist | PhD

Chitesh Tewani

Software Engineer II at Yahoo!

Alisa Stern

Sr. Programmatic Partner Manager at Amazon

Brian Billingsley

Chief Revenue Officer at ModoPayments

Axel Bichara

General Partner at Bolt. Funding entrepreneurs from the very beginning.

Koichi Fujikawa
Conrad White

Major Accounts @ Periscope Data

Sarah Banas

Software Engineer at StarSeed Technology Corp.

Yan Wu

Co-Founder Bond | Ex-SoFi and BlackRock | Advisor & Speaker

Kaan Katircioglu

Senior Director, Principal Data Scientist, Microsoft Cloud Supply Chain

Lauren Shaffer

Director of Marketing, Consumer Engagement

Mason Du
Xiaokui Zhang

Chief Scientific Officer at Celularity, Inc.

Shauntel Garvey

General Partner at Reach Capital

Terry DTM

★ ★ ★ ★ ★ Experienced Keynote Speaker | Self Esteem Architect ✔Helping Professionals be exceptional Speakers ✔

Satya Nadella
Yasmin W.