Javier Martin's Email & Phone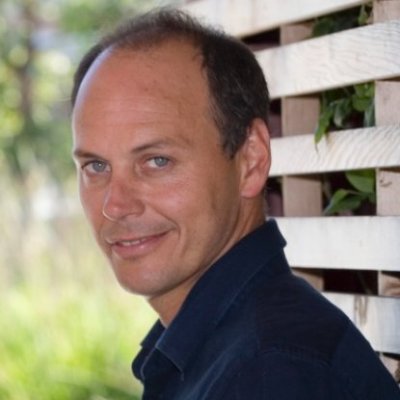 Javier Martin
Chief Medical Officer @ Arrowhead Pharmaceuticals
Javier Martin Contact Details
Westlake Village, California, United States
I have a passion to develop new medicines that will have a positive impact on people's lives, with particular focus on controlling or eradicating serious diseases in global settings. From my early years as a practicing physician in Argentina, I recognized the value of scientific progress to improve people's health. I have excelled at devising improved methods
ContactOut is used by
76% of Fortune 500 companies
Similar Profiles to Javier Martin
TOMOHIKO ANDO

Editor,Writer at Newsweek Japan

Makiko Hanazawa
Pankaj Sahu

Software Engineer at Hikari Tsushin Inc

Naoki Nagano

General Manager at SonyEricsson Mobile Communications

Rimon Ikeno

Project Lecturer at The University of Tokyo

Neil Murata

President at Pendragon Inc.

Takuma Watanabe
Mitsuaki Yamazaki

CEO's office - Daichi Media,Inc.

Keita Kajiwara

Operating Officer, Head of Regulatory Affairs at Boehringer Ingelheim Animal Health Japan Co. Ltd.

Kan KATO

Global Business Development at Sansan

Daisuke Sumitani
Chiaki Fujimon

Chief Technology Officer - Yahoo! JAPAN

kyunghee kim
Yuya Sato

itk engineering japan - System Engineer

Toshiyuki Tsukada

Duputy General Manager at BOSCH CORPORATION

Katsushi Shima

Goldman Sachs - Vice President

Masaoki Kobayashi

CTO & CIO at Diva Corporation

Tadayuki Yoshida

Senior Software Engineer at IBM

Humphrey Tsai (DK)

New Media Tech Producer at Google

keisuke hatouchi

President Recruit Executive Agent Co.,Ltd.

Mahoka Takamura

Business Analyst at Intel Corporation

Yosuke Noda

Marketing Lead - Kaizen Platform

Ken-ichi Yamada
Fujii Hideki

TV Asahi - International Production Manager

Harry Vermeulen

Interaction Designer at Canon, Inc.

Yuta Suzuki

Recruitment Consultant / Adecco Japan

Naoko Tsubaki

"ADTest" Project Manager at Reserch Panel

Dahae Joo

Solutions Manager at Fujitsu Korea

Jason Anthony

Senior Account Executive at WorkRamp

Andrea Adams-Miller CEO, Publicist, Consultant

Internationally Publicizing Clients to Increase Visibility & Credibility for The RED Carpet Connection

Christine Kim

Sales Engineer at Mixpanel

Wendi

[email protected]

Sr Executive Recruiter | EMR Recruiter | Healthcare IT Recruiter | IT Recruiter | Tech Recruiter at Engage Partners Inc

Charles Thebado

Enterprise Sales Recruiter at New Relic, Inc. - If you can't measure it, you can't improve it #FutureStack

Robert Bruza

CEO, ADVRTAS | Programmatic 360, VR & AR Advertising Technology

Joanna Beltowska

Product Manager at Google

Siva Venkataraman

Analytics, Data Science, Data Product Management & Digital Marketing Executive

Brett Sortal

Senior Sales Director at Catalyte

Rahul Sachdev

CEO & Cofounder @ Fortella

Matthew O'Donnell

Manager, Talent Services at Sevenstep

Ali Kornfeld

Business Recruiter at Wayfair

Rob Dock

Strategic Account Manager at Informatica

Rajashekar Reddy

Senior Software Engineer at eBay

Yu X.

We're hiring recruiters, sales engineers, account executives, system engineers, qa engineers, ...

Ninad Joshi

Procurement & Supply Chain Exec|Servant Leader|Passionate problem solver & Team builder for Sustainable Transformations

Kurt Etten

Chief Product Officer at RedSeal, Inc.

Jeremy Reitman

Head of Growth | CMO | Digital Marketing Executive| Award-Winner: Digital Thought Leader & Marketing Change Agent

Terry DTM

★ ★ ★ ★ ★ Experienced Keynote Speaker | Self Esteem Architect ✔Helping Professionals be exceptional Speakers ✔

Yasmin W.
Looking for colleagues of Chris Shelby at Company Inc?