James M.B.A.'s Email & Phone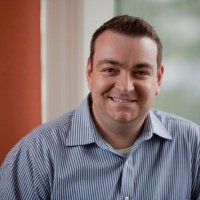 James M.B.A.
Director of Client Delivery And Vendor Management, Operations Controller @ Secure-24
James M.B.A. Contact Details
Director of Client Delivery And Vendor Management, Operations Controller @
Secure-24
Director of Infrastructure Services @
Secure-24
B.A @ Michigan State University
I am a highly motivated, experienced leader within the Information Technology industry with a passion for leadership and a broad skill set covering detailed IT engineering delivery to the business of IT. Specialties: Process efficiency and enhancement, cost management, application support, infrastructure support, team building, entrepreneurship, budget management, business intelligence and leadership.
Director of Client Delivery And Vendor
ContactOut is used by
76% of Fortune 500 companies
Similar Profiles to James M.B.A.
Simon Hartl

Program Manager PLM at Magna Powertrain

Kamran Niaz
Thomas Jeindl

Plant Controller at Schaeffler

Josef Weisheidinger

Client Partner Manager Siemens Europe bei Atos IT Solutions and Services

Kevin Alldred

Nuclear Industry Executive

Juhana Lampinen

"I help you to start realizing your hidden potential."

Martina Rüger

Clinical Operations Manager bei MSD

Dr. Friedrich Tegel

Head Operational Excellence / Head IQP (Innovation, Quality & Productivity) PharmOps Austria at Novartis

Urska Sostar
Claus Heckel

Brand Manager, Milka Countlines, DACHU at Mondelez Europe Service GmbH

Marie Muhr
Jürgen Jernej

International Business Development bei STRABAG Infrastructure & Safety Solutions

Thomas Mantsch

IT Consultant at EBCONT proconsult GmbH

Anita Hammerer
Fabian Schmiedlechner

Android Developer at Tailored Apps

Sebastian Mandl

Internship bei JOANNEUM RESEARCH Forschungsgesellschaft mbH

Daniela Friesenbichler

Operations Manager bei APC Business Services GmbH

Helmut Spaeth

export manager bei J.u.A. Frischeis

Sascha Getzinger

Petroleum Engineer (Student) - University of Leoben

Gauthier Hautin

International Field Marketing Manager chez Red Bull

Elies Bazine

Anti-Corruption Policy Specialist at Sida

Susanne Hartinger

Prokurist bei Hartinger Consulting Communications GmbH

Pia Aumayr-Kojetinsky

Director Operations /Stv. COO bei HEROLD Business Data GmbH

Renato Palumbo

Sales Consultant Steel Products at Marcegaglia S.p.A.

François Gandon

Architect / Hacker / Innovator

Wolfgang Ehrengruber

Head of Group IT at S. Spitz GmbH

Martin Mizerovsky

Key Account Manager bei Zeppelin Rental Österreich GmbH & Co. KG

Otto Kleissner

Software Delivery Manager at ISIS Papyrus

Oscar Munoz

SVP Payment Solutions, Latin America, Caribbean and Canada International Division at Fiserv

Alex Napier

Hiring great people to learn, get better and find success with our team, company & customers

Joshua MD

Orthopedic Surgeon, Sports Medicine at Midwest Bone & Joint Institute

Chris Cheatham

I will save your soul from policy checking // I read a lot of scifi // Patrick Mahomes supporter

Michelle Piechowski

Vice President of Global Human Resources

Mark Jr.

Technical + Product Sourcer at Trulia one of Fortune's Best Workplaces in the Bay Area

Todd Johnsgard

Senior UX UI Designer with Expertise in Software Applications || Open to New Opportunities

Babur Ozden

World Economic Forum Technology Pioneer

Kristin Darby

Enterprise Chief Information Officer, Envision Healthcare

Drew Schwartz
Xintong Zhang

Senior Product Manager at Salesforce

Coty Beasley

Early-Stage Product & Design Leader

Jimmy Mehta

Senior Software Engineer at Riverbed Technology

Andrew Cesarz

Sales Recruiting Manager @ Uber

Zaki Manian

Director of Tendermint Labs at Tendermint, Executive Director of the Trusted IoT Alliance, Co-Founder of Iqlusion

Jim Sokoloff

Improving the profitability of our mass customization platform users and Cimpress overall

Terry DTM

★ ★ ★ ★ ★ Experienced Keynote Speaker | Self Esteem Architect ✔Helping Professionals be exceptional Speakers ✔

Satya Nadella
Yasmin W.
Looking for colleagues of Chris Shelby at Company Inc?