James Lawrence's Email & Phone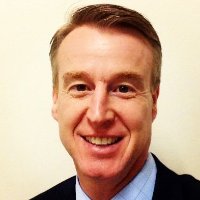 James Lawrence
Account Executive - Virginia @ Palo Alto Networks
James Lawrence Contact Details
Account Executive - Virginia @ Palo Alto Networks
Enterprise Account Manager @ Oracle
Territory Sales Manager @ Riverbed Technology
Customer-success focused salesperson with track record of successfully growing partnerships with existing customers and developing new client relationships across the Mid-Atlantic region by solving challenges around data backup & archive, application performance & availability, disaster recovery, virtualization, and identity & access management.
Territory Sales Manager @ Riverbed is the leader in Application Performance Infrastructure - delivering the most
ContactOut is used by recruiters at 76% of the Fortune 500 companies
Similar Profiles to James Lawrence
Pradnya Powar

Technology Analyst at BlackRock

Robert DeSantis

Accounts Receivable Team Leader at Carolina Orthopaedic Specialists

Adam Comis

House Committee on Homeland Security

Kerry Tescher

Director, Public Relations

Rajesh Ph.D

Senior Scientist at PCI Synthesis

Lily Steinbach

Investment Officer, Silicon Valley Community Foundation

Kirk Warren

Software Developer at Phoenix Metals

Phil Spiewak

National Sales Manager at GMT

Beebe Xia
Micah Bible

Senior Manager- Mergers and Acquisitions at Deloitte & Touche

Nicholas Nanninga

Project Engineer/Metallurgy at Accuride

David Desimone
Joshua Holtzclaw

Co-founder of Territory 3

Matt Swafford

Vice President and Associate General Counsel, Intel Corporation

Dennis Wierl

Director, Creative Services at Revlon

Elcio Toledo dos Santos

Chief Information Officer at Corvalent

Brent Wehage

Sr. Project Manager at The Albert M. Higley Co.

Kyle LePage

Sr. Project Manager at Express Scripts

Patrick Kennedy

Business Development Director at Rootstrap

Kim Blaugher

VP Consulting at Principal Financial Group

Xiao (Shaw) Wang

Project Member at Bloomberg LP

Andria Rosado

Technical Recruiter at Sharp Decisions

Shubo Biswas

Chief Architect - Factory Automation and Robotics at Boeing

Pradeep Manjuraj

VP - Payment Initiatives - First Republic Bank

Jack Wilson

Tech Entrepreneur, Founder, Business Executive, Application Architect, Developer, Industry Veteran

Hiromichi Kanari

UA Manager at King for JP market

Charlie Carvalho

Senior Technical Manager at Cerner Corporation

Sowmya Tiramdasu

Advanced product solutions developer at HealthStream

Pam Hite

Software Development Specialist at Turner

Weston Sousa

Vice President at KLA-Tencor

Terry DTM

★ ★ ★ ★ ★ Experienced Keynote Speaker | Self Esteem Architect ✔Helping Professionals be exceptional Speakers ✔

Kevin King

President and CEO iRhythm Technologies

Reinhard Steffens

Senior Research Engineer at Nuance

Michael Woodburn

Chief Executive at Oakbrook

Matthew Marple

Lead Software Engineer at Sanguine Biosciences

Jocelyn Dowden

Head of Marketing at Habitat

Kelly Moran
Nicholas Gilligan

Software Engineer at Respond Software Inc.

Rob Marsh

SVP, COO Behavioral Health at Kindred Healthcare

Byron Yang
Yang(Steven) Zheng

Software Engineer at AiCure

Xuemin Liu
Manoj Panguluru

Software Engineer at Lyft

Joe Blossom
Hayley Mathews

Software Engineer at Aviso Inc

John Mariano

Senior Software Engineer / FullStack (LAMP, MEAN, MERN) Web Developer

John Taylor
Olly Cooper
Jingbin Yang

Software Engineer at Cruise (GM Cruise LLC)

Yasmin W.
Looking for colleagues of Chris Shelby at Company Inc?