Gregg Larson's Email & Phone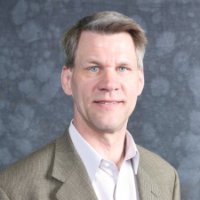 Gregg Larson
Post-Doctoral Fellow @ University of Maryland School of Medicine
Gregg Larson Contact Details
M.S. @ University of Maryland
CLINICAL RESEARCH MANAGEMENT PHARMACEUTICAL EXECUTIVE Customer-focused clinical research Executive with 20+ years of global experience working in biotech and large pharma with documented success in a rapidly evolving environment. Proven ability to drive strategic business plans across an overall portfolio with multiple therapeutic areas including CNS (Alzheimer's, depression, schizophrenia), cardiovascular, infectious disease, internal medicine; manage partnerships; and
ContactOut is used by
76% of Fortune 500 companies
Similar Profiles to Gregg Larson
sandrine GOLE

Chef de Projet Informatique chez Metro Cash and Carry

Olivier Barreteau

Marketing and Category Manager - Xbox Live chez Microsoft

Jeremy AUZANNEAU

Director of Sales and Marketing chez Inwood Hotels

Laurent Kretz

Partner at CosaVostra, speaker & teacher at HEC Paris, organizer of Start In Paris - NOW HIRING !

Jonathan menet

Webdesigner - UI/UX designer

Matthieu Bricout

"L'invitation" chez Nolita Cinéma

Boris Labourguigne

Founder & Artistic Director at Left Productions

romain collet

Flooring project manager at PAREXGROUP SA

Charles Khalfa

Real Estate Expansion Specialist at Calzedonia Group

Sophie Tuja

DRH & Communication Groupe chez AXEREAL

Catherine Pouyet

Chef de projet HAS chez Haute Autorité de Santé

Dan Berilloux

Senior IT manager (BRM), Administrative Systems, EMEA

Virginie ROTURIER

Responsable Achats Pôle décoration chez SHOPINVEST

Christophe Bessac

Founder, Excelliance Conseil

Marc Saliot

Développeur java chez Agilent Technologies

Jean-Noël OLIVIER

Adjoint au Directeur Général, en charge de la stratégie et des systèmes d'information chez Bordeaux Métropole

Amel DU POY

Direction Marketing et Communication

Laurent Lachaud

Directeur marketing et commercial chez L'ATELIER DU COURRIER

John Thiriet
Nicolas Vallée

MRX Systems Cofounder & CTO

Marie Ancelin
Jeremy Ory

IT & Telecoms Solutions Architect

Melanie Fernandez

E-commerce Marketing Manager, Services Europe at GE Healthcare

Kevin Charlton
Yan GUO

M&A Analyst Intern at ICBC (Europe)

Iman MRABET

Regulatory Affairs Manager Commercial External Parternship,Industrial Affairs BU corticosteroids & hormones SANOFI

Xavier Lamirault

Directeur Ressources Humaines, BtoB et distribution spécialisée

Marie-Claire Lengier

Chef de projet chez GfK - Etilize

Stephen Guth

Global Compensation & Benefits Leader

Robert Pinkerton
Chris Smith

SVP Chief Digital Officer at Jockey International, Inc.

Umesh Patel

EVP, Chief Technology Officer at CBRE

Natalie PHR

Director of HR at Mattermost

Dahong Liu
Ben Swanson

Director of Digital Marketing at Ubisoft

Ronak Patel

SVP of Marketing, PR, Research, & Digital Revenue Operations at Trusted Media Brands, Inc.

Venkateswara Sura

Senior Manager at Staples (Hiring principle software engineers)

Madhanraj Meignanam
henry canivel

Security Operations Engineer at Splunk

Jason Bowers

.NET Developer at Viewpost

Nicole Blincoe

Sr. IT Recruiter - Seeking UX Designers, Visual Designers, iOS, Android, Python, JS, ROR Engineers for startups!

Daniel Helmhold

Head Of Marketing at Capcom USA

Chandraprakash Loonker

Data Geek - hands on senior data architect

Laura Kang

Head of Data Science at Samsung Electronics VD

Anikate Singh

Development Manager - Big Data Platform at Concur

Justin Krum

President/ CEO at 1st Light Energy Inc

Terry DTM

★ ★ ★ ★ ★ Experienced Keynote Speaker | Self Esteem Architect ✔Helping Professionals be exceptional Speakers ✔

Yasmin W.
Looking for colleagues of Chris Shelby at Company Inc?