Greg Zipoli's Email & Phone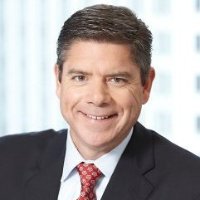 Greg Zipoli
Senior Vice President - Institutional Intermediary Business @ New York Life & MainStay Investments
Greg Zipoli Contact Details
@ Tabor Academy - Marion, MA
I am a results driven sales and business leader with extensive experience with Financial Intermediaries including Registered Investment Advisors (RIAs), Single Family Offices, Multi Family Offices, Bank/Trust Companies and some Broker Dealers. Over the past 22 years I have spent more than half of that time on the asset management side distributing products such as mutual funds,
ContactOut is used by
76% of Fortune 500 companies
Similar Profiles to Greg Zipoli
Scott Skala

Vice President - Southeast Division Graycor Construction Company

Randy Leslein

CEO/Founder at Chambong Industries

Jim Duey

Owner at Intensive Systems Consulting, Inc.

Mareike CPA

Tax Analyst III at National General Insurance

Mauricio Lopez Gil Ramos

Head of Global Demand Planning at Chrysler Group LLC

Keith G. O'Leary

Semiconductors Professional

Kristina Radeva

Credit Analyst at Wells Fargo Capital Finance

Sabrina Hager

Physical Therapist at Sutter Care At Home

Ian Dake

Supervisor, Upstream Manufacturing at FUJIFILM Diosynth Biotechnologies

Tyson Jominy

VP Automotive Consulting J.D. Power

Derek Goodroe

Marketing Manager at Ashley McGraw Architects, D.P.C.

Corey Jeffries
Adeola St.Matthew-Daniel

Pres-CEO at SMD Roadworks

Lindy Anderson

Executive Assistant to the Chief Marketing Officer and Chief Product Officer at Elemental Technologies

Gina Renna

Event Planner at Magic Beyond Midnight Events

Tiffany Ellington

VP, Physician Recruitment & Retention

Launi Condit

CEO at the AAEC * American Alliance for Elder Care * Case Manager

Mauro Corbia

Owner of Ciabatta Bar Hollywood

Jeff Laderoute

General Manager at Suppression Systems Inc. (SSI)

Mary Michals

Experienced Office Professional

Alexander Hazlett
Shrish Nagvekar

Software Engineer at Qualcomm

Mike Narancich

VP of Business Development at Welk Resorts

John Armour

President at Armour Magnetic Components, Inc

Jessica Allram

Regulatory Affairs Specialist at 3M

Leo Vishnevskiy

Xfinity Sales Professional

Lilly Sarikas

President at Conveyor & Automation

Shila Manandhar

OB/GYN Resident Physician at Kaiser Permanente

reza javadi

Electrical and Instrumentation Engineer at Phillips 66

Wenjun Zhao

Senior Product Designer at Uber

Ryan Gantt

Sr. Software Development Engineer, Test at Amazon

Sara D'Angelo

Senior Customer Success Manager, Strategic Accounts at Box

John II

Senior Software Engineer at Disney Streaming Services

Ethan Venitz

Product Manager - Trust and Safety at Yelp

Ashwin Ramanathan

Software Engineer at Oracle

Chase West

Software Engineer at Yahoo

Edwin Mendez

Senior Software Development Engineer at Amazon Web Services (AWS)

Tejala Thippeswamy

Staff Software Engineer at Visa

Michele Ph.D.

Senior Director, Global Human Resources at DocuSign

Jack Morse
Balazs Kemenes
Endre Galaczi

Scala Developer at LEO Innovation Lab

Paul McKeown

AfterU CMO - Cleaning Maintenance Organising App Developer... (React, React Native, PHP Laravel) at AfterUcleaN

Mark Victor

Senior Web Developer at Karen Millen

Tristan Cobourne

Invite Tristan to connect

Amr Rezk

Software Engineer at Bloomberg LP

Terry DTM

★ ★ ★ ★ ★ Experienced Keynote Speaker | Self Esteem Architect ✔Helping Professionals be exceptional Speakers ✔

Yasmin W.