Felicia Rauls's Email & Phone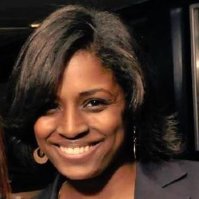 Felicia Rauls
Vice President, Head of Operations - Retirement Plan Advisory @ Mesirow Financial
Felicia Rauls Contact Details
Bachelors of Fine Art, Art History @ University of Illinois at Urbana-Champaign
Vice President, Head of Operations - Retirement Plan Advisory @ From January 2015 to Present (1 year)
Master of Business Administration (MBA), Finance, Managerial and Organizational Behavior, Entrepreneurship @ The University of Chicago - Booth School of Business From 2011 to 2014 Bachelors of Fine Art, Art History @ University of Illinois at Urbana-Champaign From 1994 to
ContactOut is used by
76% of Fortune 500 companies
Similar Profiles to Felicia Rauls
John Corey

Owner, Greentarget Global Group

Marcy Steinke

Senior Vice President, Government Relations at DigitalGlobe

Christina Luetkemeyer

Human Resources Sr. Manager at PepsiCo - Pepsi Beverages Company

Matthew Han

Finance Manager at Raytheon

Roger Meli

Enterprise Monitoring Architect at BB&T

Liza Lax Gordon

Senior Director of Sales at Trunk Club

Sidney Azambuja, MBA

Manager of Seafood Procurement at RED LOBSTER Seafood Co.

Nikola Pantovic

EVP Global Sales & Expansion at Socialbakers

William Quintero

Design Engineer at SIEMENS

Pedro Ossa Monge

Vice President at Goldman Sachs

Travis VanDervort

Media Consultant at Cox Media

Rick Ph.D.

Vice President for Advancement and Associate Professor for Business Administration at Cedarville University

Jeremy Bromberg

Contract Chief Operating Officer; Operational Advisory Services

Mahmoud Shama

Manager Customer Service and Logistics at Mondelez Intl

Rajeev Mudumba

Health | Wellness | HCM | Benefits | Insurance | Education | Tech

Nick Monaco

Business Development Representative at Salesforce

Usar RN

Community Project Manager at Florida Atlantic University Simulation Center

Erik Vogt

VP Partnerships and Custom Solutions

Matthew Kwatinetz

Real Estate & Cultural Professional

Sean Scanlon

Managing Director, Los Angeles Office/Global Leader, Media & Entertainment Practice Group at DHR International

Jeremy Nichols
Lori Winsor

Director of Client Services ✔ PI Practitioner

Abhay Gokuli

Senior Program Manager at GE Healthcare

Matt Sexstone

Strategist, Change Agent, Car Guy

Scott Steinbrecher
Darrell Hargrove

Fixer. Looking for an opportunity to improve your distribution center, supply chain or e-commerce operation.

Andrew Samson

VP, Brand Marketing at Ticketmaster | Live Nation Entertainment

Eran Baron

General Manager at XMPie, A Xerox Company

Mike Suchy

Director of Wholesale Operations at Carrington Mortgage Services

Chris Littel

Educator, Entrepreneur, Consultant

Solomon Degia

Head of Digital & Marketing at BMI Healthcare

Vinay Nair

CEO & Co-Founder | Lightful

Damien H. Teisseire

International Executive - Reward

Panos Benos

Chief Financial Officer at Energean Oil & Gas

Mark Gerhard

You can't predict the future, but you certainly can help shape it!

Massimo Pavone

Digital Marketing Lead - Europe at ViiV Healthcare

Carl Hlustik

Dynamics CRM Senior Project Manager

David Hunter

Manager, Talent Acquisition EMEA & US at Skyscanner

Martin Gaffney

Senior Account Executive - EMEA at H2O.ai

Shafiq Alibhai
Frank Han
Gary Tucker
Gil Eyal

Founder of the World's Leading Influencer Marketing Automation Platform

John Cortez

Senior Director, Cloud Infrastructure Operations and IT at RMS

Nick Diaconis
William Hernandez

Chief Executive Officer and President at Conifer Advisory Services

Demetra Airaudi

Head of Consumer and Brand Communications at Square Inc.

Kaitlyn McKee

Director Of Ecommerce at Wavemaker

Terry DTM

★ ★ ★ ★ ★ Experienced Keynote Speaker | Self Esteem Architect ✔Helping Professionals be exceptional Speakers ✔

Yasmin W.