Esteban Saiz's Email & Phone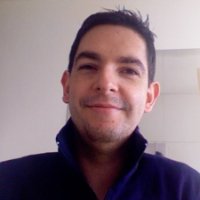 Esteban Saiz
Front-end developer @ Travelex
Esteban Saiz Contact Details
Marbella, Andalusia, Spain
Enthusiastic SOFTWARE ENGINEER with 5+ years experience in web development and applications analysis. Very organised, with a great ability to detect and fix bugs. Extense team leading experience, good communicator and liaison with customers. Actually based in London, UK. I'm focused in front-end web development (HTML5, CSS3 and Javascript frameworks) back-end web development (PHP MVC frameworks) applying
ContactOut is used by recruiters at 76% of the Fortune 500 companies
Similar Profiles to Esteban Saiz
Kenneth Stevenson

Vice President, Employee Benefits

Heather Gatto

Nike-Identifying Top Retail Talent for Corporate Opportunities

Michael Nawrocki

President at Aspire Team Realty & Elementary Lending

Devon Platte

Freelance Executive Producer / Showrunner

Ella DiPietro

Founder Saratoga CBD Company

Marquis Williams

Associate Broker at Better Homes and Gardens Metro Brokers SELLING ATL!

Prashant Mandlik
Lisa Fontanesi

Los Angeles Program Director Careers through Culinary Arts Program Los Angeles C-CAP LA

Ranitea Harispuru

MBA Candidate '17 | Marketing Management & Innovation Strategy

Fran Weinberg
Richard Ayares

Campbell and Partners Consulting Director- Global Operations Global print and document management consultants

Evan Wolf

Senior Financial Analyst Salesforce

Robyn Killion

Vice President of Operations - Support Services at Portico Property Management

Gustavo Lavezzari

Estate Manager New York City

Johanna Shields

Managing Partner at Shields Family Law, P.A.

Steve Nickerson

Real Estate, Marketing & Technology Professional providing Leadership, Sales Coaching & Creative Strategic Planning

Lesle Gallimore

Coaching Educator at CONCACAF

Mike Montoro

Director of Football Communications at West Virginia University

Sumayah Ramadan

Regional Training & Development Manager at Affinity Gaming, LLC

Karen Tindall-Banta
Janet Snow
Shefena Kong

Consultant - HTMS, an Emdeon Company, Project Manager - Emdeon Business Services

Chad Maier

Systems Support Professional, Math/PACM Department at Princeton University

Danny Hannoush

Hannoush Insurance Agency

Emily Whitzel

Senior Manager, Meetings at the American Heart Association

Jonmark J. Williams
Richard Pettibone

Senior Financial Advisor at Merrill Lynch Wealth Management

Holly Gallegos

Banking Officer at FirstBank

Sheree Gilmore

Career Management and Training Professional

Terry DTM

★ ★ ★ ★ ★ Experienced Keynote Speaker | Self Esteem Architect ✔Helping Professionals be exceptional Speakers ✔

Satya Nadella
Bogdan Lysogora

Unity Developer at iLogos Europe

Matthieu COILLIOT

Chief Marketing Officer / Directeur Marketing La Redoute

Mostafa Ronaghi
Dahang Xu

Consultant at BMO Harris Bank

Guy Epstein

Marketing Director at UEFA

Benjamin Jonard
Attila Bartha

Senior Frontend Engineer at Gumtree.com

Kevin Dorsey

InsideSales Top 10 Sales Leader | Sales Dev. Exec of the Year | Top 100 Sales Coach | SaaS Consultant | Avid Swearer

simardeep bawa

Sr. Software Engineer - Full stack(Java/Angular)

Daniel Yehuda

Engineering Partner at GV

Claire Chen
Sabrina Williams

Technologist at Devoted Health

Jeff Holt

Director of Engineering at Wealthfront

Michael Conroy

Software Engineer, Data at Doximity

Dat Nguyen
Shiv Ram

Sr. Manager Software Engineering - Sr Architect - Tech Director - Sr Tech Lead

Elina Vilk

Head of Marketing | CMO | CDO

Yasmin W.
Looking for colleagues of Chris Shelby at Company Inc?