Ellie Hoshizaki's Email & Phone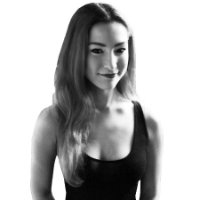 Ellie Hoshizaki
Senior Software Engineer @ The Walt Disney Company
Ellie Hoshizaki Contact Details
Los Angeles, California, United States
Senior Software Engineer @ The Walt Disney Company
Freelance UX/UI Designer & Front End Developer @ elliehoshizaki.com
Software Engineer @ The Walt Disney Company
Web Development @ General Assembly
I'm a web developer with a passion for front end, UX and design. I build clean code to create functional and intuitive designs with the end user always in mind. Feel free to say hello!
Web Application Developer @ From July 2015 to Present (6 months) Freelance UX/UI Designer & Front End Developer @ Designed and developed projects
ContactOut is used by recruiters at 30% of the Fortune 500 companies
Similar Profiles to Ellie Hoshizaki
Fernando Moreno

Inside Sales Representative at Providence Medical Technology, Inc.

Max Gutnik

Chief Revenue Officer at Seymour Duncan

Kevin Dailey

Travel Director - The Wall Street Journal

Avery Pollick

Founder, COO / Head of Product

Adam London

Owner, Efficient Office Solutions

Sanjeev Kumar, MBA

Associate Director - Systems Compliance

Ron Rizzi

Information Technology at Ballenisles Community Assn

Amanda Hougas

Insightful marketing and sales leader with an eye for talent | Out-of-the-box thinker | Mover and a shaker

Joan Flood

Innovative Employee Benefits Consultant, I develop & manage; creative, competitive & affordable health & wellness plans

Peter Scholl

Owner/President at Scholl Construction Company, Inc

Connie Stimpson

Regional Senior Account Manager at Prestige Staffing

Michele Melnyk

Product Inventory Cost Manager at Cisco Systems

Krystal Cunningham

Television Production Assistant/Audience Coordinator

Jason Biles

Head Athletic Trainer, Director of Athlete Care & Science

Srivatsa Sampath

Director- Financial Planning & Analysis : Technology & Shared Services, Cloud Economics, Technology Business Management

Matthew Dodd
Benjamin Brown

Senior Manager at Caiman Consulting

Anand Trivedi

Lead Solutions Architect at NFF

Kevin N. Sabin

Executive Vice President, Multi-Family Investments at KW Commercial, President and Founder at ApartmentMarket.com

Glenn Archer

VP of Sales and Marketing at Melton Machine & Control Company

Beth Boecker

Director of Franchising at Strategic Franchising

Cheryl Smith

Experienced Advertising & Marketing Sales Professional

Michael Smith

CEO -- Insurance Solutions at Voya Financial

Patrick Dwyer

Regional Sales Manager at FomUSA

Brett Friday

Business Development Director / SMB-Enterprise Sales Manager at Agility Recovery

Alan Tait

Executive Director, Strategic Sourcing at Unified Grocers

Mark Logan

Start-up & Scale-up advisor, non-exec, investor (former COO, Skyscanner)

Daryl Flack
Sonny Field

Recruitment Consultant | PMO Specialist at Just IT

Tony Robinson
Stuart Houlston

Passionate and Innovative CIO | COO | CTO- enabling business with great strategy, exciting technology and amazing people

Cohan BSc

Looking for new opportunities | Artificial Intelligence Evangelist

Fernando Maia

Unity 3d Developer at Kalam Tech

Jorge Vicente

Senior .NET Software Developer, Team Lead en Vibrant Media

Robert Butler

senior software engineer (contract) at just eat

Neil Patel

IT Director at Apax Partners - Private Equity, Alternative Investments, Asset Management

Vanessa Kyte

Microsoft Dynamics - UK Partner Director

Terry DTM

★ ★ ★ ★ ★ Experienced Keynote Speaker | Self Esteem Architect ✔Helping Professionals be exceptional Speakers ✔

Yasmin W.
Will Moss

Software Engineer at Airbnb

Xiaoying He

Software Engineer @ Intel & Lucid Motors

Naveeth JaniBasha

Staff Software engineer at Shutterfly, Inc

Mahesh Panchal

Full-stack staff engineer, tech lead: cloud-native apps, infra, microservices, distributed systems, data analytics

Efee GAICD

CFO/General Manager Finance

Sally Ng

Data Scientist at GOGOVAN

Dara Goolsby

Head Of Retail Marketing at JD Sports Fashion plc
Looking for colleagues of Chris Shelby at Company Inc?