Drew Harris's Email & Phone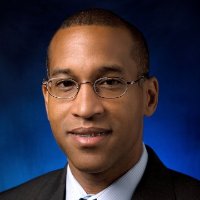 Drew Harris
Vice President, Sales Planning & Operations @ Dell EMC
Drew Harris Contact Details
Vice President, Sales Planning & Operations @ Dell EMC
Integration Executive, Dell Security Services @ Dell
Executive Director, Global Operations @ Dell
BS/MS, Engineering (Industrial/Mechanical) @ Texas A&M University
Executive Director, Sales Strategy & Operations @ From February 2015 to Present (9 months) Austin, Texas AreaIntegration Executive, Dell Security Services @ Currently leading integration of Dell Secureworks and global expansion of security services business with emphasis on sales growth in APJ, EMEA and LA. Functional responsibility includes: Sales, Sales Operations, Consulting and P&L Management. From February
ContactOut is used by recruiters at 76% of the Fortune 500 companies
Similar Profiles to Drew Harris
Kathrin Delano

Certified Loan Signing Agent

Shane Weeks

Finance Business Manager - Taiwan Patriot Programs at Raytheon Integrated Defense Systems

Michael Jablecki
Rais Shameer

Assurance Associate at EY

Richie Martin

Sr. Power Systems Field Engineer at Caterpillar Switchgear (ISO)

Trista Colbert, PMP

Portfolio Director -- EPMO, Information Technology

Craig Lees

Project Engineer at The Walsh Group - Walsh Construction & Archer Western

Marcel Tchaou

Civil Engineer - Senior Advisor

Loralei Bailey

Experienced Tax Associate at PricewaterhouseCoopers LLP

Jaime Minarro

Sales Group Manager (Commercial Director)

Matthew McQuide

VP & Sr. Benefit Consultant at USI Insurance Services

Marietta Gudantova

Accounts Payable/Receivable Coordinator

Fabian Moran

Territory sales manager at Hankook tire USA

Jan Garvin

SR CUSTOMER SERVICE REP at Newell Rubbermaid

Ken Lopez-Guerra, Jr.

Business Insurance UPDP at Travelers

Ruth Lathi

Director, Recurrent Pregnancy Loss Program and Associate Professor at Stanford University

Marsha Byrd

President, Snap Accounting Services, Inc.

Lujia Zou

Marketing Data Analyst at CVS Health Corporation

Julian Broudy

Executive Assistant HBO West Coast Production

Sydney Butler
Rob Bulot
Kelli Bales

Benefits Coordinator at Blackbaud

Domenic Assalone

Director, Business Development at Newport Corporation

Whitney Adams

Dedicated Merchandising Professional (Dallas, TX)

Stephanie McKinnon, MBA

Director of Recruitment at ITT Technical Institute

Bob DiIenno
Brenda Bednar NMLS 286049

BRANCH MANAGER at American Mortgage & Equity Consultants, Inc. (NMLS 150953) Owatonna Branch NMLS 928171

Andrea Shah

Sales Representative at Lintech International LLC

Terry DTM

★ ★ ★ ★ ★ Experienced Keynote Speaker | Self Esteem Architect ✔Helping Professionals be exceptional Speakers ✔

Hao Peng

Software Engineer II at Microsoft

Bo-Yu Chiang

Senior Software Engineer at LinkedIn

Rommel Yuan

Software Engineer at Pinterest

Cody Bittle

Senior Software Engineer, Humor Habitué, Technology Tactician

Paul Ye

Software Engineer at Google

Sai Goda

Software development engineer 2 at Amazon

Peter Kim

Digital Experience Director at The Bicester Village Shopping Collection

Giovanni Mari

Global Head of OmniChannel & Digital Marketing at Luxottica Group

Federico. Barbieri

WW Omni-channel Retail Director chez Maison Margiela

Eldad Stainbook

Devops progressor - Making Dev and Ops work

Oren Rubin

Founder and CEO @ Testim.io

Orr Sella

Software Engineer at Facebook

Eran Bielski

General Partner at Entrée Capital

Leon Vaiman

Software Development Engineer, CloudEndure at Amazon Web Services (AWS)

Gabi Burabia
Elad Bezalel

Open-Source Developer, Angular Material Team, Google Developer Expert

Eli Lavi

Co-Founder & CTO at GeoX Innovations

Raheli Stern

HR & Recruitmant Specialist at Veriest- I'm Hiring !

Yasmin W.
Looking for colleagues of Chris Shelby at Company Inc?