Dorota Fischhof's Email & Phone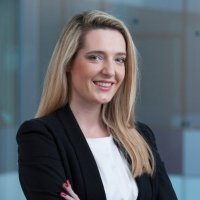 Dorota Fischhof
MEP Design Manager @ Skanska
Dorota Fischhof Contact Details
MEP Design Manager @ Skanska
Mechanical Engineer @ Arup
Mechanical Design Engineer @ Binks Building Services
Mechanical Engineer @ • Preparation of Mechanical Services Design (Stage C to F1): Ventilation, Heating and Cooling Services; including drawings, specification and EDS • Communication with clients to gather their requirements and ensuring that these are achieved • Liaison with Contractor during construction and commissioning phase • Coordination of MEP services using REVIT software • Monitoring Project
ContactOut is used by
76% of Fortune 500 companies
Similar Profiles to Dorota Fischhof
Sunil Chauhan

Talent Mgmt, Organisation Development , HR Transformation, Culture integration, change mgmt

Earl Huskey
Nikki Johnson

Director, Brand Acquisitions at b.land

Chris O'Dowd

Founder, CEO, & Former Professional Athlete | WIN Reality

Jeff Brown

President - Global Machinery

alon rot
James Nolan

IoT Analytics & Automation Sales Leader at ADLINK Technology

Helen Kim

Senior Staff Engineer at Marvell Semiconductor

Liat Shwartz

Director Human Resources at Fyber

Cobi Stein

A digital marketing professional with a creative mind and brand building skills.

Ivan Kulikov
John Majercak

Associate Director, Antibody Discovery

Zhe Wang
Juan Viteri

Director General en Afirme Seguros

Sucharu Gupta

Data Analyst | Data Scientist | Python| SQL| R | Machine learning| Deep Learning

Doron Darmoni

Staff Engineer, Hardware at Mellanox Technologies

Dennis Goudy

Vice President, Enterprise Logistics at WestRock Company

Karim Aghraige

Global head of Intraday & HFT Systematic Strategies - SMG/QT at Credit Suisse

Feliciano Paredes
Dale Fong

VP Software at Avolved Inc.

Rachel Ross

Owner at RSR Reliable Services by Rachel

Rodrigo Molina

Eu ajudo empresas e agências de marketing digital a fidelizar e atrair novos clientes

Jamar James

Crypto Currency | Speaker | Block Chain Consultant |Fintech Compliance Analyst |Crypto Fund Manager |Trader| Bitcoin|KYC

Matt Mitchell

Software Developer at LeisureLInk

Teófilo Castro
Michael Carrier

SVP of Digital Assets at Forge (formerly Equidate)

John Palm

Sales Director at JDUBS BREWING COMPANY, LLC

Jorge Videla

Business Developer PayPal en Multicaja PayPal

Anthony Marques

Senior Project Manager at D'Angelo Bros., Inc. Contractors & Engineers

Danny Micklethwaite
Anshuman Tripathi

Software Engineer at Clover Networks, Inc.

Josh Small

CFO at Annapurna Pictures

Andreas Günther

Chief Human Resources Officer || Talent Strategy & Innovation Cultures for Global Growth & Performance

Josh Wiseman
John Callon

Senior Director of Product Marketing at Cyren

Zachary Shalla

Senior Software Development Engineer at Amazon Web Services

Shikhar Mall

Principal Software Engineer

Sankalp Singh

Senior Software Engineer at Google

Johan Genberg

Sr. Software Engineer at Pandora

Mitch Stephan

Senior Software Engineer at Favor Delivery

Jason Mar

Software Engineer at Salesforce

Brie Tascione

Chief Marketing Officer at Relay Network | Customer Engagement Software

Francesca Weissman
Lalitha Maruvada

Senior Software Developer at VELO3D

Grace K.

Senior Product Designer at Thycotic

Mike Duan

Software Engineer at Google

George Su
Robb Morgan

Cloud Architect with an emphasis on Azure

Andi Shen

Software Engineer at Google

Paul Wong

Software Engineer at comScore, Inc.
Looking for colleagues of Chris Shelby at Company Inc?