Don Neufeld's Email & Phone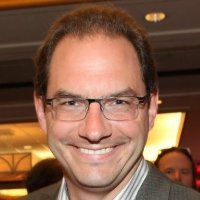 Don Neufeld
Programmer @ Wolfram Research, Inc.
Don Neufeld Contact Details
San Francisco, California
I am currently a strategic technical advisor to startups, primarily in the San Francisco area. Drawing on my diverse experience as a founder, VP of Engineering and CTO, I help early stage technical leaders navigate the transition from being a technical contributor to an engineering leader. I work with CEOs and boards on topics relating to technical
ContactOut is used by recruiters at 76% of the Fortune 500 companies
Similar Profiles to Don Neufeld
Mike Kierce

Director of Sales at hc1.com

Marcel Cocit

Personal Chef/Caterer/TV Personality

Catherine Martell

Marketing Manager | Email Marketing | Social Media Management | Web Development

Debi Ndindjock

UX Design Lead at IBM Watson Health

Pushkar Bedekar
Shannon Lavenia

Co-Owner at ARC Endeavors

Liz Mohler
Joseph "Butch" Joseph "Butch" Flythe

Associate at HRS Consulting

Grant Horejsi

Director of Operations at Honest Policy, Inc

John Maskel

Unit Business Manager at Bose Corporation

Susan Meacham

I restore homes and businesses after Fire, Flood and Mold damage. #SERVPRO

David Galassi

Director, Building Safety & C.B.O. at Marion County BOCC

Farah Gillani

Assistant Buyer at Neiman Marcus

Yangyang Jin

Principal Technologist at Ingredion

Kristine Pries

Director of Sales at Teads

Karl Augat

Certificate, Business Economics at Harvard Extension School

Dawn (Morano Barrett) Reyes
Bonnie Ingber Verburg

Vice President, Scholastic Inc. (Trade Book Publishers)

Owen "Dow" Owen "Dow" Moore

Senior Geologist at Endeavor Energy Resources, LP

Cheryl Seligman

Design and Strategy at CareerMD

Ron Chazan

Licensed RE Broker Associate & Mortgage Broker

Jonathan Berke

Labor Relations Director at Los Robles Hospital & Medical Center

Cherise R. Vincent

Manager, Recruitment at Goodwill-Easter Seals Minnesota

sergio estevam
Judy Gorman

Director, Project Management at XPO Logistics, Inc.

Brandon Mount

Manager, Sales Engineering at Accusoft

Jo Colontonio, MBA, CPC, CEC, ELI-MP

Entrepreneur & Executive Performance Optimizer Leadership, Career, Talent & Business Development, Coach-Trainer-Speaker

Daniel Matts

Program Manager Director at Grakon

Amon Millner

Assistant Professor of Computing and Innovation at Olin College of Engineering

Dave Krasne, CFA

Analyst at Tweedy, Browne Company LLC

Adam Lilly

Vice President, Digital & Social Strategy at G-III (DKNY, Karl Lagerfeld Paris, G.H. Bass, Andrew Marc, Vilebrequin)

John Baldo

Product Manager at PagerDuty

Eben Frankenberg

President & CEO at Echodyne Corp

Rebecca Zofnass

Manager at Bain & Company

Steve Hovey

Datadog brings all IT systems, applications and services in one place, and helps teams make sense of it all.

Mike Pacifico

Startup CFO | Finance Executive | Ecommerce | SaaS

Eric Strathmeyer
Mimansha Bhargav

Software Engineer at Salesforce.com

Wes Neece

Merchandising Vice President - Electrical & Lighting at The Home Depot

Aiyman Hadi

Digital Marketing | Demand Generation | ABM

Adarsha Badarinath

Lead Software Engineer at Salesforce

Junie Dinda

Head of Marketing, Server and Data Center

praween kr

Lead Engineer at Portero Medical

Harry Yeh

Managing Director at Binary Financial

Gregor Kneitz

Localization Vendor Manager at Facebook

Angela Wang

Senior Product / UX Designer

Mohan KRK

Manager, Software Engineering - Chrome OS

Terry DTM

★ ★ ★ ★ ★ Experienced Keynote Speaker | Self Esteem Architect ✔Helping Professionals be exceptional Speakers ✔

Satya Nadella
Yasmin W.
Looking for colleagues of Chris Shelby at Company Inc?