Dennis Schoorl's Email & Phone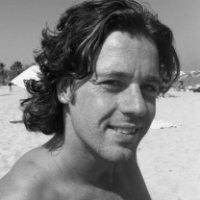 Dennis Schoorl
System Manager @ Bureau van Vliet
Dennis Schoorl Contact Details
Amsterdam Area, Netherlands
System Manager @ Bureau van Vliet
.Net Developer @ BN Solutions
.NET Developer @ Ondertekenen
Software Engineer, Developer for SharePoint 2010 applications and websites.
IT Specialist/ Developer Web/SQL @ From October 2010 to Present (5 years 3 months) Haarlem Area, NetherlandsSystem Manager @ From April 2008 to September 2010 (2 years 6 months)
Ingenieur, Informatica @ Hogeschool van Amsterdam From 2011 to 2014 Dennis Schoorl is skilled in: Xamarin, MVC, Scrum, C#, jQuery,
ContactOut is used by
76% of Fortune 500 companies
Similar Profiles to Dennis Schoorl
Manoj Jethwani
Manzar Imam

Sales Director - Singapore, Malaysia & Thailand at Resulticks

Cheshta Bali

Manager Human Resources (Talent Acquisition) at Daffodil Software Ltd. - Ur Dream Catcher

Ashayam Gupta

Associate- Trading Systems at AlphaGrep Securities

ar. yogesh jadhav

Senior Architect at ARCHETYPE con. (i) pvt. ltd.

Kishore Saraogi

Owner Director at Fusion BPO Services and Vital Solutions Inc.

Mahesh Agrawal

Member Of Technical Staff 2 at VMware

P Ravikant

Team Lead (Android) at NeoSOFT Technologies

Amrita Tuljapurkar

Recruitment Relationship Manager at Allegis Global Solutions

Vinay Deshpande

Chief People Officer - Financial Services Sector at Mahindra & Mahindra Group

Jayveer Samant

Business Director - Appier

Paroma Chowdhury

Director, Asia Communications and Public Affairs, SoftBank Group International

Siva Kumar, FRM

Financial planning and analysis at Cognizant Technology Solutions

Nilam Pakhare
Kapil Shelke

Hiring Hustlers, Makers, Builders, Leaders in electric vehicle space. #whateverittakes

Philippe Pasdeloup

Pharmacien titulaire Pharmacie du val d'auron ; Président Alphega Pharmacie France

Aimana ALI ABBAS
Julien Chausse

Acheteur, en recherche d'emploi

Simon Nadal

Conducteur de travaux at SMAC : Enveloppe industrielle

Lhoussaine BEN KHOUYA

Consultant eCommerce (Java EE/Hybris) chez Galeries Lafayette

Bertrand DE LA SELLE

Associé / Partner at Equancy

Vanessa Boussaid
Amine Boudchar

Analyste Quantitatif Risque de Crédit chez COFIDIS

Didier Gobin

Senior Director Corporate Strategy chez Bombardier Inc.

Sarah Abdelli

Responsable recrutement chez ABSYS CYBORG

Andrey Bratukhin

Senior Member of Technical Staff at VMware

Dylan Frederickson, DVM

Owner and Founder at Boulevard Veterinary

Natalie Pearce

Specialist Sales Director at Microsoft

Matthew Thrasher

Senior Software Engineer at UnitedHealth Group

Sarah Pilegard

Student at California Polytechnic State University-San Luis Obispo

Karthik Narayan

Vice President, Financial Services, North East US and Country Head, Canada at Mphasis

Chet CISSP,ISSAP

Security Solutions Pre-Sales Engineer - Technology Consultant

Christian Tom

SVP Sales and Partnerships @ NowThis & The Dodo

Lee Kimak

US Commercial Lead at Bavarian Nordic

Tarun Sharma

Strategy Manager @ Deloitte | Purdue MBA | Enterprise Strategy, Sourcing Advisory and Business Transformation Specialist

Shezad Jiwani
Michael Rexford

Vice President of Cascade Enterprise System (Lean Enterprise System) at Cascade Engineering

Salvador D. Vergara, Jr.

National Product Sales Director at Jobvite (Engage)

Colby Cashen

Account Manager at The Trade Desk, Inc.

Kendra MBA

COO; Louisiana Healthcare Connections at Centene Corporation

Robin Meadow

Commercial Account Executive - Named Accounts at New Relic, Inc.

Michael Crosse

Channel Sales Specialist at Datrium

Anand Rathore

Senior QA Automation Engineer/SDET at Wipro Technologies

Steven Lebron

VP, Worldwide Sales Operations at Platform9 Systems

Peter Kapur

Data Strategy, Data Governance & Data Architecture Expert & Industry Thought & Innovation Leader

William Hobin

Founder & CEO at The William Warren Group and StorQuest Self Storage

Yohan Nerriec

Sr. Engineering Manager at Google

Roy Larsen

Retired from Selling Business Applications
Looking for colleagues of Chris Shelby at Company Inc?
Anthony Timmers
Junior Developer