David Markland's Email & Phone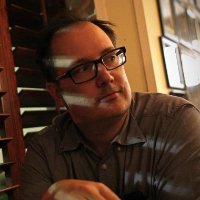 David Markland
Producer @ ScareLA: the Los Angeles Halloween Convention
David Markland Contact Details
Producer @ ScareLA: the Los Angeles Halloween Convention
Event Producer / Creative Consultant @ TaskForce
Event Production Professional @ Freelance Event Producer
Producer @ From November 2012 to Present (3 years 2 months) Event Producer / Creative Consultant @ From January 2010 to Present (6 years) Event Production Professional @ From January 2001 to Present (15 years) Editor @ From 2007 to Present (8 years) Sports Planning Director @ From November 2014 to August 2015 (10 months) Greater Los
ContactOut is used by
76% of Fortune 500 companies
Similar Profiles to David Markland
Frederic Vergniault

Sales Manager at STMicroelectronics

Nicholai Dessypris

General Manager, US Sales and Marketing, Clinical Infrastructure and Informatics at GE Healthcare

Dayna Perry, MBA

Head of HR (Director), Worldwide Customer Service at Amazon

Elise Yanders

Certified Financial Planner at Merrill Lynch

Jerry Slutsky

Account Executive at Crestmark Bank

Will Boren

ARM mbed OS / IoT Device Hardware/Firmware Design Engineer

Buz Burkhead

Orthopaedic Shoulder Surgeon at W.B. Carrell Clinic by day. Singer Songwriter by Night

Tom Dixon

Surgery, Anesthesia and Supply Chain Independent Consultant

Catie Jelinski

Manager, Records Management at St. Jude Medical

Fred Schneider

President and Chief Operating Officer at Arizona Water Company

Carl Cox

Vice President of Operations and Finance at DWFritz Automation

Devon Fenske

Mortgage Loan Originator at Garden State Home Loans Inc

James Wu

Managing Partner at IECPM Consultant Services Group

Paul Essene

Group Manager, IT Experience Team Lead at Avanade

Marc Smith

Co-Founder of PET | TAO Holistic Pet Products and Owner of Natchez Trace Veterinary Services

Paul Ph.D.

CEO of Progressive Talent Partners, Executive Coach

Ed Wong

Recruiter at San Francisco Public Utilities Commission

David Meese

Manager, Cyber Operations & Incident Response

Jim Slagle

North America Sales Manager TRBOnet Solutions at Neocom Software

Jeff Green

Web Developer at Virginia Commonwealth University

Javier Arguello

Managing Director, Cognitive Pro (COGx)

Don Gracy

Senior Vice President Sales and Marketing | Sales Productivity, Transformation & Development Expert

Nithin Maganahalli

Director - Delivery and Operations

Eric King

Bachelor of Science - Computer Technology

Don Hankins

Co-Founder and Principal at The Oil & Gas Advisor, President at Alamo Corporate Group

Sue Kim

Director, Production and Merchandising at Michael Kors

Melissa B.

Marketing Strategist at MassMutual

Lijun Chen
Terry DTM

★ ★ ★ ★ ★ Experienced Keynote Speaker | Self Esteem Architect ✔Helping Professionals be exceptional Speakers ✔

Gunnar Wiedenfels

Chief Financial Officer at Discovery, Inc.

Dr. Emmerling

Investor, Venture Capital, Head of HTGF Berlin

Peter Leukert
Stephanie Christina Schorp

Managing Partner, Comites GmbH, Perfect Placements

Vinoth Kannan
Janet Haupka

Sr. HR Consultant at DONE!Berlin

Christopher Silva

CTO (Chief Technology Officer) | @Grover

Artur Schlaht
Filip Good

Senior Director of Marketing, EMEA at GoPro

Christina Tigges

Solution Consultant at Oracle NetSuite

Nils Stamm

Chief Digital Officer Telekom Deutschland & Board Member Münchner Kreis - For decision makers in the digital world!

Dr. Ralf Link

General Manager D-A-Ch & Eastern Europe bei Reckitt Benckiser Pharma

Alexander Svirin
Johannes Bruder

Chief Product Officer at Delivery Hero SE

Claudia Lambrichs

Global Head of People, PR & Communications for everjobs (Rocket Internet)

Ali Malik

Java Developer at SS&C Technologies

Matthew Rogers

Director of Marketing at Purple, Inc.

Bonnie Zhang
Yasmin W.