David Azar's Email & Phone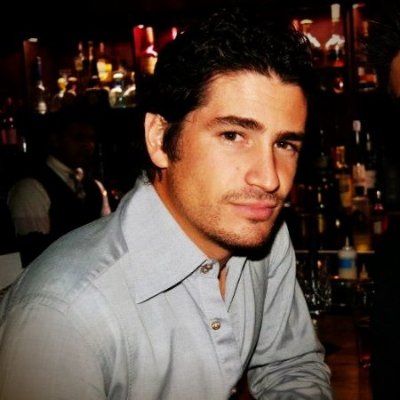 David Azar
Co Fondateur @ Nouga
David Azar Contact Details
Miami/Fort Lauderdale Area
Bachelor of Science - BS @ University of Miami
I am a digital executive, leader and strategist with a passion for inventing new, powerful and more profitable ways to create and/or improve digital marketing ecosystems. Over the years, I learned to become an expert in coming up with strategies to engage consumers in a none-intrusive way while keeping a strong focus on ROI. Outsmart Labs helps
ContactOut is used by recruiters at 76% of the Fortune 500 companies
Similar Profiles to David Azar
Merethe Kruge

Senior Renewable Energy Broker at Cleanworld AS

Maj-Lis Sommer Alstrup

Klynge leder (Area manager)at Københavns Kommune

Thomas Thykjaer

COO, AROS Applied Biotechnology

Keld Sommer
Bill Reil Mould

Søger nye udfordringer 2230 7834

Mette Larsen-Holst
Alex Overvad

Byggeleder hos Hoffmann A/S - Bygningskonstruktør MAK

Max Møller Nielsen

Erhvervscenterchef hos TDC Erhvervscenter Svendborg-Kolding

Mads Henrik Jacobsen

Landinspektør - Chartered Surveyor

Jesper Boelskifte

CEO at Copenhagen Concepts

Eric Johansen

Associate Vice President at Chr. Hansen A/S

Troels Kjemtrup

Project Manager, Application Cloud Services @ EG A/S

Lars Frederiksen

Owner, Supertech Agroline

Henrik Nørgaard Mortensen

Sales manager Denmark at Nice Spa

Bogdan Mogos

Assistant at Iris Van Herpen

Irene Eikeland

Online Sales Account Manager at Google

Louise Voller

Editor in Chief - DanWatch

Iben Christensen

Personlig træner & Kostvejleder

Viktorija Trajkovska

R&D Manager at Radiometer

Niels Bundgaard

Group Finance Controller at BODUM

Jan Svarre

Bankdirektør hos Sydbank/Member of the Executive Board

Klaus Toustrup

CEO,Owner, C.F.Moller Architects

Rasmus Jørner

CFO | Leadership | Business Finance & Insights | BI & Analytics | Digital Finance | Transformation | Strategy

Henrik Bjerring

Finance Director at DK Company

Cort Skov

Associate Vice President, Presales at NNIT

Terry DTM

★ ★ ★ ★ ★ Experienced Keynote Speaker | Self Esteem Architect ✔Helping Professionals be exceptional Speakers ✔

Daniel Manzke

VP Product & Tech at finleap Build

Giovanni Randisi

Brand & Content Marketing Director presso Home24 SE

Andre Ramos
Maximilian Vollenbroich

International Sales at Amex Sanivar

Jack Oliver

Interactive Producer at House of Radon

Kristofer Tonstrom
Jesper Brodin
Anders Lundsten

Group CIO at Nordic Leisure Travel Group AB (Ving/Spies/Tjäreborg/Globetrotter)

Albert Chang

Software Engineer at Stripe

Yu Wong

Senior Analyst, Talent Acquisition at The Trade Desk, Inc.

Gabriel Friedmann

Engineering Manager, Application Security at Stripe

Juan Carreño
Suganya Ramachandran
Simon Piscitelli

Technical Lead at PrimaryBid

Paula Bellizia

VP Sales, Marketing & Operations - Microsoft

Jarvis Raymond
Aleksandr Sinayev

Data Scientist | Quant. Psych. PhD

Yasmin W.