Darren Rees's Email & Phone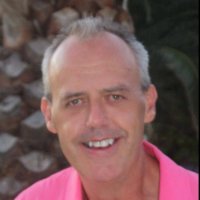 Darren Rees
Procurement Consultant @ Epsom and St Helier University Hospitals NHS Trust
Darren Rees Contact Details
Guildford, United Kingdom
Procurement Consultant @ Epsom and St Helier University Hospitals NHS Trust
Consultant @ NHS South of England Procurement Services
Procurement Consultant. @ DRPC Ltd
@ Feltham Community college
A highly skilled and experienced procurement consultant with extensive experience of all aspects of NHS and public sector procurement including; EU tenders and negotiations, all OJEU processes, procurement of goods and services, supply chain management and reviews and interim management. Specialist Areas: • CIP (Cost Improvement Programmes) – creation, management and delivery of CIP's against NHS Trust
ContactOut is used by recruiters at 30% of the Fortune 500 companies
Similar Profiles to Darren Rees
Harrison Rolfes

Senior Associate at SOLVE Capital Group

Jim Schoettle

Business Development Executive at Micro Visions. Inc.

Chris Reyes

Chief Technology Officer at GuardHill Financial Corp.

Ben Snyder, PE

Senior Hydraulic Engineer

Ram Chandrasekaran

Senior Workday Consultant at Deloitte

Nektar De Stagni
John Piwko

QA Senior Project Manager

Randall Jacobs

Co-Founder & CEO @ THESIS

Nicole Johansen

Manager HCS Imaging, USCAN at GE Healthcare

Richard Amouzou

Information Security Professional | CISSP

Will Higgins

Sr. Business Manager - Domestic Intermodal at Union Pacific Railroad

Erica Riha

Project Coordinator at Brian J McCarthy, Inc.

Emily Tam

Strategy Manager at Accenture

Dale Poozhikala
Scott Torseth

Strategy Director / Vice President Segmentation | New Products | Go-To Market | Operational Models | Loyalty Management

Peter Franco

Regional Client Solutions Consulting Manager at Morningstar

Patty Hopper

Principal at Scout Consulting - Hiring Expert

Elise (Stern) LaChapelle

Senior Digital Marketing Specialist at Temple University Health System

Alan Chen

Managing Director, Perfect World Ventures

Linda Gunther

Human Resources Consultant Featuring: Leadership Development/HR Business Partnering/Myers Briggs/Mgmt.Coaching - AUTHOR

Angie Simpson

Institutional Account Executive, Anti-Infectives

Wayne Simmons

Regional Sales Manager SKA Simpson & Associates Inc

Tom Cunningham
Bryan C. Miller
Ed Teixeira

Ed Teixeira Chief Operating Officer at Franchise Grade.com with over 3,000 connections

Jeff Sherman

PresidentJohnson Matthey Stationary Emissions Control LLC

Richard Lebitz

Executive Director, Internal Audit at Olympus Corporation of the Americas

Lester Meriwether

Executive Director at Literacy Connexus

Ryan Nichols

Regional Marketing Sr. Manager - Onyx Pharmaceuticals

Terry DTM

★ ★ ★ ★ ★ Experienced Keynote Speaker | Self Esteem Architect ✔Helping Professionals be exceptional Speakers ✔

Henry Cook
Pete Turnbull

Cofounder and CTO at HotelFlex

Ken McAlpine
Phoebe Lynn

Business Analyst at Maersk Line

Nick Witcombe

Business Analyst at John Lewis

Paul F.

DataOps Engineer at Versent

Nicholas Robinson-Wall

Backend Engineer at Monzo Bank

David Innes

Project Portfolio Manager at International Training Company

Mike Davies

Data Scientist at Prelert

Venkata J.

Deep Learning, Machine Learning, Data Visualization

Elad Ganmor

Senior Software Engineer at Google

Erin Fleshood

Sr. Loan Officer at American Security Mortgage

Aaron Wishnick

SDE at Amazon Web Services

Todd Fralich

Senior Director, Medical Affairs at Portola Pharmaceuticals

Gregory Mattson

Software Engineer at Tableau Software

Ihab Shaaban

Web Development Engineer II at Amazon

Anil Gunda

Sr. Staff Controls Engineer, NPI at Bloom Energy

Xinjun Zhang
Yasmin W.