Daniel Langer's Email & Phone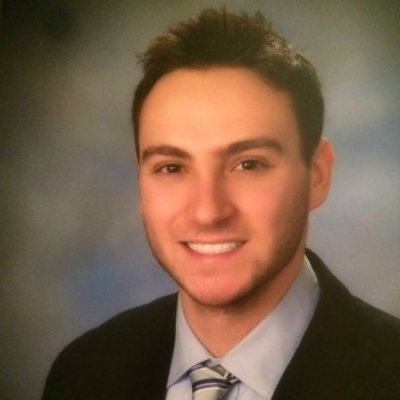 Daniel Langer
Director of Product Management @ Datadog
Daniel Langer Contact Details
Director of Product Management @ Datadog
Product Manager @ Datadog
Business Analyst @ McKinsey & Company
I'm a recent graduate of the University of Pennsylvania interested in computer science, tech, venture capital and entrepreneurship.
Business Analyst @ From July 2015 to Present (4 months) Software Engineering Intern @ Maps: • Created an interactive mini map with zoom and drag features to enhance navigability while in Street-View mode. • Developed a server side pagination service
ContactOut is used by recruiters at 76% of the Fortune 500 companies
Similar Profiles to Daniel Langer
Essam ElOkda
Aaditya Sarna

Building economic clusters and driving economic growth in developing markets

Ahmad Khalaf

You can customize this invitation

Marc Grasso
Paulo Gil

Construction Manager at National Marine Dredging Company

Caiyad Phahad (The Media Doctor) -

MC/Host/Entertainer,Event Manager, Celebrity Manager, PR and Marketing Expert, Actor, Line Producer, Director

Jayaprakash Cheenapalli

S Head Procurement at East Specialized Cables (MESC)

ramesh ramakrishnan

Bachelor of Commerce (B.Com.) at HR college of commerce,Mumbai

Adam Gornall

Maritime and Security professional

Donna Smith

FREELANCE RECRUITER -DUBAI

Keith Patterson

Global Engineering Manager at SKA

Sujaid Khan

Purchaser - Game & Electronics

Yasir Husain

Planning Engineer at DAMAC Properties

Dom L.

Regional Director, Digital Development at Initiative

Kshitish Koorapaty

Director of Human Resources at Courtyard by Marriott Green Community & Marriott Executive Apartments, Dubai

Jabarine S
Paul Hennessy

Group Director - Port Operations at Gulftainer

Zoe Carter
Steve Whittell

Project Controls Manager at TÜV Rheinland Middle East LLC

Nitin Shivani

Technical Lead at International Financial Data Services (IFDS)

Claire Pedersen

Human Resource Specialist at Ford Motor Company

David Williamson

Director, Cisco Security Services, EMEA at Cisco

Moazzam Khan

Department Manager Toys Category Baby shop Landmarkgroup Dubai UAE

Kamillia AlMarashi

Vice President Portfolio Mangement at Investment Corporation of Dubai

Mohammad Ismail

Manager - Human Resources

stephanie duchateau

General Manager CRM - MAF Carrefour

Tolga Candan

Facilities Management & Energy Optimization

Geraldine Hardy

Advertising Manager at YogaLife ME/Yoga Teacher

Ian Gould

Technical Director at WSP | Parsons Brinckerhoff in the Middle East

Dinesh Babu

Senior Consultant- Core Banking, Asset & Wealth Management

Roman Pacewicz

Chief Product Officer - AT&T Business

Jae Kyung Lim
Juliana Emmanuelli

Software Engineering Program at JPMorgan Chase & Co.

Kelsey Motley

Senior Engineer at Publicis Sapient

Yichen Jiang

Software Engineer at Google

Juan Coronel

Data Scientist at Intersection

BJ Watrous

Vice President & Chief IP Counsel, Apple

Patrick Li

Cloud Architect at TIBCO Software Inc.

Mike Ancius

Vice President and CFO, A.L.M. Holding Company

Zane Nicholson

Software Engineer II at Indeed.com

Dennis Park
Christopher Cat
Tri Irfan

Engineering Lead at STOQO | We're Hiring!

Randy Maslow

Co-founder and President, iAnthus Capital

Tony Chu

Product Designer, Facebook AI Research

Forrest White

DevOps/Security Engineer at RetailMeNot, Inc.

Ben Arancibia

Chief Data Scientist of North America at Arcadis

Ajay Mandvekar

Software Engineer @ Google

Alec Regulinski

Software Engineer - Trust and Safety Engineering at Google
Looking for colleagues of Chris Shelby at Company Inc?