Daniel Crane's Email & Phone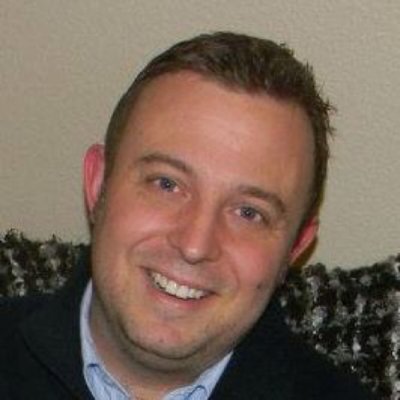 Daniel Crane
Associate Director - Talent Acquisition @ NTT DATA Services
Daniel Crane Contact Details
Associate Director - Talent Acquisition @ NTT DATA Services
Associate Director - Talent Acquisition @ CSS Corp
National Resource Manager @ Aircom International
Specialties: Management, Staffing and sourcing high end technical candidates for large organisations.
Snr Manager - Talent Acquisition @ Glow Networks is the Carrier Services division of CSS Corp. Originally founded in 2000, the company division specializes in Telecommunication and Converged Technology Services. Manager of the National Recruiting Team based in 3 locations in the USA. From October 2011
ContactOut is used by
76% of Fortune 500 companies
Similar Profiles to Daniel Crane
David Alldritt

Technology and Innovation Director at HighNet

Joe Garner

Executive Director at NewPlace

Danyalle Brinsmead

Senior Vice President at Lockton Companies

David Stapleton

Senior Planning Engineer at Driver Group

Zac Singh

Sourcing Director Gymshark

Peta Marketer

Marketing Manager for leading Yorkshire Accountancy + Business Services Specialists Garbutt + Elliott

Greg Morris

Group Head of Legal and Compliance at Spencer-Ogden

Christian Barlow

Experienced Business Development Manager & Key Account Manager

James Chellis

Major Account Director at Alternative

Asghar Ali Syed

IT Project/Desktop Support at Elevate East London LLP

Nigel Beverley

Chairman at Basildon and Thurrock University Hospital FT

Leona Connell

Senior Vice President Sales Integration at NBCUniversal Media, LLC

Sue Ibrahim

Medical Director at Elan Medical Skin Clinic

Shannon Doyle

Recruitment Consultant at Caritas Recruitment

Dante Palombo

CEO&FOUNDER AT LONDONYACHT

John Ibbotson

Retail Vision, Retail Consultants, Global Retail Strategy Advice, Retail Concept, Store Format Development and Design

Andrew Colwell

Experienced business leader, strategic marketing, communication, digital and business growth professional; FTSE100 & SME

Martin Eves

Group HR Director at Corserv Ltd

Alexandra Brunner

Chief Operating Officer Native Apart-hotels

Sarah Morgan-Wynne

Consultant - Artichoke Partners

Caroline Mansfield

Managing Director at M.C. Air Filtration Ltd

Keith Grover

LinkedIn Corporate Training | CopyWriter | Networking Coach & Business Mentor | Lifehacker | Real Ale Enthusiast

Barbara Mogensen

Sales Area Manager at Tableau Software + Focused on African and South African business + SaaS based software

Tim Marlow

National Business Development Director at Kingspan Insulated Panels Australia

Delash Patel

Director of Lottery Architecture at IGT

brian scott

Project Manager at Galliford Try

Danny Chapman

Founder & SEO Director - dapa Marketing Ltd.

Dave Cosford

Claims Procurement Manager at QBE Europe

Richard Ney

Software Development Director at Inspired Gaming Group

Terry DTM

★ ★ ★ ★ ★ Experienced Keynote Speaker | Self Esteem Architect ✔Helping Professionals be exceptional Speakers ✔

Ashish Tandel

Senior UI Engineer at Qumu Corporation

Elizabeth Novick

Senior Manager (Neurosurgery) at Penumbra, Inc.

Grace Ansley

Vice President Marketing and Merchandising at Soko Glam - we're hiring!

Tamesa Rogers

Sr. Vice President, Human Resources at NETGEAR, Inc.

Alex Bublichenko

Software Engineer at Oracle

Ali Zaidi

AI and Research, Microsoft

Meenakshi Balasubramanian
Chris Butler

President, Digital Technology at Advantage Solutions: Sales, Marketing, Technology

Shaked Dunay

Algorithms Engineer at Donde Search

Benjamin Kandov

Software Engineer II at FactSet

Michael Buttala

Director of Marketing at Emergent BioSolutions

Venkat Tiruveedi

Cloud Big Data Architect |AWS Certified Solutions Architect |Greenplum/Redshift/Teradata DBA |Cloudera/Hortonworks Admin

Chris Remy
Jack Huffard

Co-founder & COO at Tenable

Andy Desai

Backend Engineer at ColorTokens, Inc.

Anders Jönebratt

CIO/IT-director at Karolinska University Hospital

Michael Houck
Marc Massar
Yasmin W.
Looking for colleagues of Chris Shelby at Company Inc?