Curtis Gunn's Email & Phone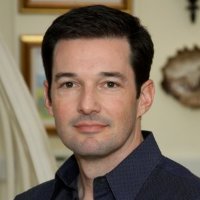 Curtis Gunn
Director @ Angel Capital Association
Curtis Gunn Contact Details
@ The Westminster Schools
Chairman @ Chairman of an Angel Investment group in Tucson, Arizona that invests in early-stage start-up companies and technologies. From January 2010 to Present (6 years) Director @ The Angel Capital Association is the leading professional and trade association supporting the success of angel investors in high-growth, early-stage ventures. From July 2013 to Present (2 years 6
ContactOut is used by
76% of Fortune 500 companies
Similar Profiles to Curtis Gunn
Stuart Watkins

Co-Founder at London Web Design Agency

Louise Bayjoo

Customer Viewpoint Consultant & Trainer at MSX International/Ford Motor Company

Mark Frudd
José Andrés González López

Postdoctoral Research Associate en University of Sheffield

Malcolm Benson

Project Director for the CGPC at Croydon CCG

Ryan Murphy

Head of Commercial Sales at British Athletics

Rebecca Smith

Delivery Consultant at Advantage Resourcing UK Ltd

Chaitanya Pandya

Project accountant at ECB (England and Wales Cricket Board)

Mark Hickabottom

Global Privacy Officer at Computershare

Adrian Craig

Consultant, Infrastructure

Sinéad Meehan

Principal Consultant at Delta-Simons

Hannah Bishop

Facilities Manager at Red Bull

Nikki Mailer

Casualty & Product Recall / Contamination Insurance Broker / Account Executive at Arthur J Gallagher

Stewart Cameron

Chief Engineer - Modernisation (Trains) at Alstom Transport

Antoinette Bradley

Pre-Sales Consultant at TotalMobile Ltd

Rich Cutler
simon colvin

Partner at Pinsent Masons, IT, Outsourcing and Major Projects

Michelle Lofthouse

Product Specialist at Beeswift Limited

Cyril Morellon

Intégrateur d'applications chez DocOne

Thierry Meunier

Chef de publicité internet

Bruno Cron
Vincent COFFINET BERNASCONI

Team Leader Middle Office - Foreign Funds & LTA Funds

Nikolai Vuchkov

Senior front-end developer at 3vsoft

Emil Dimitrov

GBL p.p.a. at Logistics Kaufland

Dzhenko Penev

Senior Software Developer at ZenCodeo

Vladislava Georgieva

HR Manager at SafeCharge/Gate2shop

Stella Sadova
Christopher Püllen

System Integration Specialist

David Duerr

Co Founder & CEO at Pro Stock Hockey

Matt Steiger

Sr. Talent Leader at Qualtrics

Nick Pappas

STRATEGIC INNOVATIVE ECOMMERCE TRANSFORMATION LEADER IN OMNI-CHANNEL, DIGITAL MERCHANDISING & MARKETING

Hope Rich

Sr. Technical Recruiter at Amazon

Sizhao Yang
Paul Berry

Founder and CEO, RebelMouse

Patrick Management

Sr. DevSecOps Engineer at Baker Hughes, a GE company

Adam Gray

Director and General Manager, Prime Video International

Michal Russ

VP Walmart International eCommerce Technology at Walmart Labs

Francisco Arceo

Data Science, Engineering, Product

Ron CISSP

Chief Information Security Officer at Huntington Ingalls Industries, Inc.

Susan Bell

Global Vice President Business Development at AMETEK

Kreg Peeler
Cristina Quintero

Helping Oracle & SAP Clients take back control of their IT roadmap

Jonathan Granger

Regional Sales Manager at OrthAlign, Inc.

Mike Brodesky
Jerry Bernhart

29 Years Experience: #DigitalMarketingRecruiter • #EcommerceRecruiter • #MarketingRecruiter • #CRM Recruiter • Author

Farzam Kamel

Co-founder and COO at Andbox

Terry DTM

★ ★ ★ ★ ★ Experienced Keynote Speaker | Self Esteem Architect ✔Helping Professionals be exceptional Speakers ✔

Yasmin W.