Colleen Tucker's Email & Phone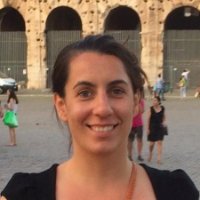 Colleen Tucker
Warby Parker @
Colleen Tucker Contact Details
@ The University of Queensland
I do recruiting, training and professional development for the best company in the whole wide world.
Talent Manager @ From August 2012 to Present (3 years 5 months) Customer Experience Supervisor @ From December 2011 to August 2012 (9 months) Senior Operations Associate @ From January 2011 to December 2011 (1 year) Operations Associate @ From March 2010
ContactOut is used by
76% of Fortune 500 companies
Similar Profiles to Colleen Tucker
Thomas DeFelice

Executive Director - Executive Advisory at Optiv

Mark Garnett

Vice President, Sales at Cigna - HealthSpring

Ravi Shekhar

Leadership & Strategic Hiring /Tech Hiring/Talent Acquisition- Analytics, Cloud & Data at Brillio

Lars Schmidt

Senior Manufacturing IT & Automation Management Consultant at Brandl Consulting Inc.

Darlan Monterisi

Managing Director New York, Partner at Porter Novelli

Ankush Marwah

Executive Director - Head of Human Resources

Dale H. Contant

President at Atlanta Design & Build

Sasha Cagen

Executive Coach / Consultant / Author (Quirkyalone + To-Do List) / Founder: Tango Adventures in Buenos Aires

David Marguleas

Executive Vice President at Sun World International LLC

Marshall Usher

Global Procurement Director and Global Category Director - Aircraft Maintenance at NetJets

Dianne Bernez

SVP, Corporate Communications at Equifax

Dave Jakielo

International Speaker - Consultant - Author - Success Strategist

John Murray

President, Arena Partners LLC - Strategy, Planning and Execution that Drive Results

Dan Pretekin

I help my customers achieve business outcomes through technology solutions and services

Matt Kaighn
Ryan Dodson

Chief Strategy Officer at Liberty Tax

Matthew Bara
Jon L. Weininger

Supply Chain Development- Analytics at The Home Depot

Lazaro Hernandez

Sr. Manager, A&R - US Latin & Latin America at Warner/Chappell Music Inc.

Tom Diller

Vice President - Director of Business Development at Equity Title Agency 480-229-4624

Ross Duncan

Director of Sales - North America at OpenTrust

Jean Hannah Edelstein

Marketing at TransferWise

Eva Guenther, PMP®
Ray Moore

Director, Information Technology at Higgs Fletcher & Mack LLP

Patrick H. Mazza, AAI

Owner/Business Insurance Specialist at MazzaBaker Insurance & Financial Services

Kallidil Kalidasan

Co Founder, CEO at MindHelix Technologies

Tony Galli

Client Principal at HP Enterprise Services

James Spencer

Executive Director, Rensselaer Technology Park, Real Estate and New Venture Development

Edward Davids

Senior-Level Marketing/Creative Executive

Tina Patel

NA Partner Marketing Manager at Broadcom Inc.

Terry DTM

★ ★ ★ ★ ★ Experienced Keynote Speaker | Self Esteem Architect ✔Helping Professionals be exceptional Speakers ✔

jonathan klein
Jeff Shukis

VP Engineering and Technical Operations at VoiceBase, Inc.

Ye Gao

Trading Strats at Goldman Sachs

Azalea Miller

Software Development Engineer at Amazon

Mariko Wakabayashi

Senior Machine Learning Engineer @ Bazaarvoice

Paul Karadimas
Bo Cai

Vice President at AllianceBernstein

Mike Stickel
Kelly Tan

Software Engineer at Google

Yannie Yip

Senior Software Engineer at Twilio Inc.

Dorothy Ordogh

Software Engineer at Twitter

Ruth Wong

Site Reliability Engineer

Nick Kim

Software Development Engineer II at Amazon

Brendon Sedo

Co-Founder & CEO at Joist

Jaymin Raval
Florida Elago

Software Engineer at Splice

Alexander Tretyakov

Senior Software Engineer at Microsoft

Bora Utku

Senior Software Engineer at Bloomberg LP - Enterprise Trading Network

Yasmin W.
Looking for colleagues of Chris Shelby at Company Inc?