Clarissa Coleman's Email & Phone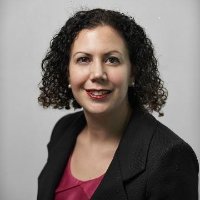 Clarissa Coleman
Litigation Partner @ Addleshaw Goddard
Clarissa Coleman Contact Details
London, Greater London, United Kingdom
Senior Litigation Counsel @ Consensus Business Group (for Vincent Tchenguiz)
Litigator @ Clifford Chance
LLB and Jelf Medal, Law @ King's College London, U. of London
Clarissa Coleman joined Addleshaw Goddard in 2011 from Vincos Limited (trading as Consensus Business Group ("CBG")) where she headed up the litigation team from 2009 and reported directly to Vincent Tchenguiz on a daily basis. Whilst at CBG, Clarissa co-ordinated a SFO dawn raid from the client side and managed the related investigation and judicial review applications.
ContactOut is used by recruiters at 76% of the Fortune 500 companies
Similar Profiles to Clarissa Coleman
Nicholas Bloom

Vice President, Business Development at Blueprint - Powered by Beanstalk

Negin Ebrahimi

Business Development at Cisco

Maulik Mody

Senior Member Technical Staff - DevOps and Cloud Engineering

Jeff Grover

Principal Software Engineer at Shape Security

Adam Lyons
Jaclyn Esparza

Assistant Product Developer at Nordstrom Product Group

Live Well Financial

Reverse Mortgage Lender at Live Well Financial, Inc.

Tom Emerson

Project Manager at Huen Electric

Zachary Pound
Preeti Srivastava

UI/UX Designer with Droisys Inc (RMS)

Deepti Tammareddi

Senior Actuarial Analyst at Berkshire Hathaway Specialty Insurance

Ken LaDow

IT Director at Quality Built

Wm Glenn Wheeler

Sr. Program Manager, Fleet Strategy at Tennessee Valley Authority

Amir Lavi

ceo at lavi international security & training

Peter Picard

VP, Director, Strategic Planning & Research at Blue Chip

Claire Parsons

Sourcing Manager at Newell Brands

Dillan St.Aubin

Field Engineer at Weatherford

Colleen CSP

Manager of Environment Health and Safety

Venkatesh Ph.D

Computer and Network Security Researcher

Chris Nelson

Applications Manager, NFC Solutions at NXP Semiconductors

Anupam Sharma
Craig Thiebaud

Software Engineering and Testing

Zachary Collins
Andy Jones
Allison (Ally) Dawson

Business Development Officer at U.S. Bank

Tyler Floyd

ServiceNow Developer at DTCC

Marcela Lanzas

Customer Service Manager at StandardAero

Cindy Mori

VP, Booking & Talent Relations at Oprah Winfrey Network (OWN)

Julie Wu, MBA

Advisory Consultant at Deloitte & Touche LLP

Wayne Flower
Bernadette Sweeney

Director Customer Care at Hippo

Bobby Truong

Helping customers move and improve their data, accessible anywhere, in any format, by the right people at the right time

Lukasz Schabowski

Senior Systems Development Engineer at Amazon Web Services

Mike Ward
Fabian Urquijo

SVP & Chief Marketing Officer, Professional Brands at Revlon

Craig Martin

Solutions Architect at New Context

Jon Squire
Rajeshwari Tamaskar

Software Developer at Yelp

Chirag Kadur
Joe Pascarella

National Account Executive - Global Advertising & HR Software Solutions at CareerBuilder.com

Mike Campo

Vice President, Human Resources and Talent Acquisition at Anexinet

Amy Dolan

Chief People Officer at Eyeview

Guillermo Sollberger

President at ParcelShield LLC

Ian Bartholomew

Senior Engineer at sweetgreen

Jason ☁

Sr. Solution Sales Executive, SAP Customer Experience, Strategic Account Program / Aerospace & Defense

Jean Walters

Director of Customer Success Operations at Greenhouse Software

Terry DTM

★ ★ ★ ★ ★ Experienced Keynote Speaker | Self Esteem Architect ✔Helping Professionals be exceptional Speakers ✔

Yasmin W.