Chuck Izzo's Email & Phone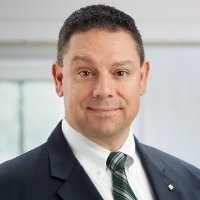 Chuck Izzo
Sr. Account Executive: NSG @ SAS
Chuck Izzo Contact Details
Washington D.C. Metro Area
Sr. Account Executive: NSG @
SAS
Co Owner @ Appalachian Outdoor Readiness & Essentials
DoD Federal Account Manager: Army & National Defense @ IBM
BA @ Eastern Connecticut State University
"Operationalize the intelligence process." SAS has 40 years experience building world class advanced analytics to empower decision makers around the globe. I am part of a team that works with our government partners, enabling them to tackle the daily complex problem sets that are presented to Intelligence professionals and decision makers through the application of advanced analytics.
ContactOut is used by
76% of Fortune 500 companies
Similar Profiles to Chuck Izzo
Fiona Weisenberg

Certified Google Adwords Pro & Facebook Ad Expert - Digital Marketing Consultant

Lee Rubin

Helping offices be happy & have fun - Founder @withconfetti.com

Amanda Gordon Jacobson

Seasoned Merchant looking for new opportunities!

Tony DiMichele

Founder at DiMichele Cyber Strategies, Inc.

Mike LeCount

General Manager at Shea Homes Active Lifestyle Communities

Dirk Pluschke

Principal Solution Engineer at SAP

Chuck Spatariu

Site Leader, Director Sales at Avid

Theo Karantsalis

Associate Director Learning Resources

Abraham Durairaj

Technical Architect at Photon Infotech

Glen Rae
Eric Frankovic

Head of Global Sales at Taulia Inc.

Ryan Prowell

Director of Licensed Products at Boxercraft

Tim Baldwin

Owner/Principal at Rocky Mountain West Transit & Urban Planning

Rusty Grayson

Enterprise Sales Executive at Amazon Web Services (AWS)

Shawn McLean-Bergel

Partner l McLean Bergel Design

Gary Dickson

Program Manager for IT SiP Modules at TDK-EPC

Royce Ann Hawkins

Chef Concierge at Westin Verasa

Pamela Gould

President and CEO at Dave's House

Henrietta Farley
Gerrard Ph.D

Executive Chair of The New Terminal One Development Project at JFK International Airport

Channing Dalton

Digital Marketing and Content Strategy

Wendy Ralph-Callahan

Sr. Account Manager, Alliances | CSC at EMC

Christopher Waier

Director of Training at Federal Resources

Yogendra "Yogi" Yogendra "Yogi" Shah

Principal Telecom/Radio Regulatory Affairs Specialist at Medtronic, Inc.

Aaron Duez

Sr. Mortgage Banker @ Fidelity Bank NMLS ID# 582409

Kevin Fickert

National Account Manager - ConvergeOne Government Solutions

Michelle Reinglass

Mediator, Arbitrator at Judicate West

Edwin Paredes

Category Lead NA Meetings & Events Manager at Johnson & Johnson

Irfaan Bhimji

Senior Business Consultant at Perficient

Sultan Aziz

Senior Director, Product Supply Strategy Management at Johnson & Johnson Supply Chain

Ed Alessio

Chief Cloud Architect. AWS, Azure, IBM Watson, GCP. IoT, Data Analytics, AI/ML, & Cognitive. Cloud Strategies

Sunil Rajaraman
Ryan Gerard
Victor MSIT

Hackensack Meridian Health - Assoc Chief of Information Science, Asst Professor, Director Info Mgmt 30,000 Connections

Richard Hanks

Chief Financial Officer at Clarivate Analytics

John Stacy

Director Supply Chain Development at Advance Auto Parts

Rob Painter

Chief Executive Officer at Trimble Inc.

Nels Olvin

Enterprise Software Sales Professional

Gary Cardone

CEO, Co-Founder Chargebacks911

Suzanne Holloway

You can customize this invitation

Michaela Lavell

Senior Recruiter at E. & J. Gallo Winery

Justin ??

Humbly Engaging w/ Marketing Executives

Solomon Lichter

Driving engagement, personalization, and conversion for mobile-first companies and enterprise orgs.

Nicolas Nassar
Mohit Dhawan

VP Engineering at Komprise

Shahaf Abileah

Software Engineering Manager at Airbnb

Doug Tabuchi

Lead Engineer at SquareFoot

Terry DTM

★ ★ ★ ★ ★ Experienced Keynote Speaker | Self Esteem Architect ✔Helping Professionals be exceptional Speakers ✔

Satya Nadella
Yasmin W.