Chuck Cattano's Email & Phone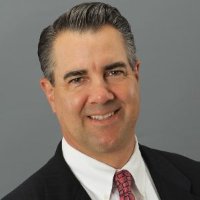 Chuck Cattano
Managing Principal, Executive Director of Wealth Management & Family Office Services @ Occidental Asset Management, LLC (OCCAM)
Chuck Cattano Contact Details
Managing Principal, Executive Director of Wealth Management & Family Office Services @ Occidental Asset Management, LLC (OCCAM)
President & CIO @ ACC Investment Management, Inc.
Sr. Product Marketing Manager @ Achex
MBA w/Honors @ Saint Mary's College of California
21 years total Investment Management experience spread among Morgan Stanley, ACC Investment Management, Inc., and Occidental Asset Management, LLC (OCCAM, LLC) providing solutions for high net worth Clients. Specialties: Concentrated Wealth Expert: Our typical Client works in the Silicon Valley in either high-tech or biotech industries, and has amassed a significant amount of wealth in company stock,
ContactOut is used by recruiters at 76% of the Fortune 500 companies
Similar Profiles to Chuck Cattano
Said Jaber
Gordon Wyche

MBA Candidate at UNC Kenan-Flagler Business School - Class of 2019

Nelson Bester

Director, Head of Drug Safety Operations and Compliance at Idorsia Pharmaceuticals Ltd

Daian Saman

? Educational Advisor | Innovation in Education | Educational Technologies

Gabriel Ruiz

Global Advanced Process Engineer at GHSP

Jaclyn Solomon

Head of Events at Apollo Global Management LLC

Ross Buter

Vice President at Lettuce Entertain You

Karisa Ding

Freelance health writer-editor

Stefanie Corgel

Sports & Lifestyle Model, NSCA-Certified Strength & Conditioning Coach

Mark McComsey
William MBA

Director, Neurosurgical Critical Care. Brigham & Women's Hospital. Harvard Medical School

Emma Green

Recruitment Coordinator at Arthur D. Little

Eric CASPERS

Directeur Comptable Europe - Accounting Director - Finance - Audit - Compliance - Transition

Mathieu Peeters

Director Global Clinical Development at ThromboGenics NV

Patrice Harris
Margareta Nordvall
Don CFP®

Founder & Financial Planner at LifeSighted

Sonia MPH

Pharmaceuticals Professional

Rahel Schellenberg

Global Head of HR Information Services at Marsh & McLennan Companies, Inc.

Santiago Oro

Vicepresidente Ejecutivo en Premier Electric Japan Corp

Michael DeFazio

President at Energy Recruiting Specialists Inc.

Randi Van

Sr. Billing Specialist at Stinson Morrison Hecker

Michael CSP

Technical Recruiter at Elwood Staffing Services, Inc.

Dr. Jain

Assistant Manager (Purchase & Technical) at RIA INTERNATIONAL, INDIA

Edmond Wong

Director, Data Science at Nielsen

Stephen Webber

Strategic evaluations of #highereducation #civilsociety #humanrights #researchgovernance programmes

Richard Marrs

managing partner at california fertility partners

Jeffrey Schwartz

Director Of Operations at Mastodon Ventures, Inc.

Hairong Zhou

Sr. Sourcing Manager at Genentech

Paolo Chiozza

Assurance at Wholesales Open Access

Terry DTM

★ ★ ★ ★ ★ Experienced Keynote Speaker | Self Esteem Architect ✔Helping Professionals be exceptional Speakers ✔

Molly Duggan

Senior Site Reliability Engineer at Harvard University FAS Research Computing

Leda PhD

Chief Executive Officer at 11 FS Foundry

Boyan Li

Software Engineer at Uber

Jonathan Davis
Bill Thirsk

Chief Digital Officer and Chief Information Officer (CDIO) at Brown University

Yuriy Borysiuk

DevOps Engineer at ThoughtWire

Dimitre Piskyulev

Staff Software Engineer at Google

Leo Chan

Infrastructure Engineer at Rakuten

Tina Slattery

Head of Talent Acquisition, Brand, and Experience

Carsten Linden

Chief People Officer and Managing Director at Citadel

David Barber

Director of the UCL Centre for Artificial Intelligence

Nicolas Cordonnier

Ingénieur de développement PHP chez DigitasLBi France

Nick Davenport

Hiring the best for Decibel - London, Madrid, Boston, Denver

Ryan Rodrigues

Senior Cloud Big Data Architect at Amazon AWS Professional Service

Ann Johnson

Co-Founder and Board Member of Interana, Inc. and Caltech Trustee

Bruce Roshanravan

Senior Java Developer at Anatwine

Mary R.
Aditya Subramaniam

Product Leader | Ro (Hiring PMs!)

Yasmin W.
Looking for colleagues of Chris Shelby at Company Inc?
Erin CFP®
Managing Partner