Chris Mitra-Hall's Email & Phone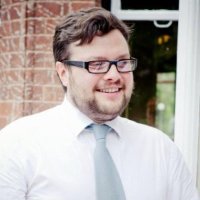 Chris Mitra-Hall
Director @ Burlington Wellesley Search
Chris Mitra-Hall Contact Details
Director @ Burlington Wellesley Search
Head of Equities @ Bohn Consulting
Consultant @ Carpenter Farraday
Burlington Wellesley Search (www.burlingtonwellesleysearch.co.uk) is a boutique search firm, specialising in financial services. Our core strengths are within: Equities: Convertibles; Derivatives - structured; strategic equity and flow; Prime Broking; Research; Sales; Sales Trading; Trading Investment Banking: Corporate Broking; Corporate Finance; ECM; M&A; Private Equity Asset Management: Alternative Investments; Portfolio Management; Private Wealth Management; Quantitative & Risk Analysis;
ContactOut is used by recruiters at 76% of the Fortune 500 companies
Similar Profiles to Chris Mitra-Hall
Kimberly Bristow

Property Manager at Gables Residential

Stephen Aniston
Marie Joh

Buyer & Merchant at Of a Kind

Dameon Hagler

IT Specialist at Social Security Administration

Rina Falk
Theresa Havard

Medicaid/Medicare Grievance & Appeals

Courtney Harris
Scott Fyffe, MBA

Independent Sales Representative, Biomet and President of Sales and Marketing, Pond Hockey Brewing

Tilla Abel

Jewelry Designer at The Miner's Den

Jennifer Reiszel

Regional Manager at Hudson River Community Credit Union

Dr. Jamy Antoine

Owner, Minnesota Disc Insitute

Rania (Saidi) Combs

Attorney at Rania Combs Law

Nicolette Thomas

Owner at Get Fresh Health

Carrie Shustack

Masterfile Team, Capability & Optimization

James White

General Manager at The Hot Stamp Company, Inc.

Marco Petraszczuk

Sr. Team Lead at Telus International US

Virginia Hoppe, MBA, PHR, SHRM-CP
Dmitry Arkhipkin

Applications Architect at Brookhaven National Laboratory

Nancy Candelario

Property Manager, Owner/ Operator

Jazmine Wright-Chisolm

Lead Business Office Administrator

Shane Coyle

House Supervisor at UNM Sandoval Regional Medical Center, Inc.

Stacia Fox
Roy Kraemer

Veterinarian w/ special interest in Bulldogs, Stem Cell Therapy and strong ties to Southern California Bulldog Rescue.

Mahlon Zimmermann

Staff Accountant at Baker Tilly Virchow Krause, LLP

Zoe Bebon

Executive Vice President of Sales at William Raveis Real Estate

Les Stamps

Staff Director at Missile & Space Intelligence Center, Defense Intelligence Agency

Jane Evelyn, CFP®

Financial Advisor at BECK BODE WEALTH MANAGEMENT

Terry DTM

★ ★ ★ ★ ★ Experienced Keynote Speaker | Self Esteem Architect ✔Helping Professionals be exceptional Speakers ✔

Satya Nadella
Daniel Souza
Brett Dickinson

Commercial Director at S2M Digital Recruitment

Dion Beetson

Head of Software at MNF Group (and currently hiring!)

Adam Cunningham
Jason Fischer

Product & Technology Leadership | Mentor | Speaker | Strategy | Lean/Agile

Ideval Munhoz

Diretor Executivo e CEO da T-Systems do Brasil

Alex Gray

DevOps Engineer at ClearCare

Jaime Segura

Director, Global Strategic Cloud Alliances & Business Development at HashiCorp

Pragnya Dash
Travis Davisson

Senior Software Engineer at Acorns

Yiqun Liu

Software Engineer at LinkedIn

David Rowe

Senior Engineer at Slalom

Jennifer Rickard

Vice President, Global Human Resources, Gilead Sciences

Quang Duong

Staff Software Engineer at Google Medical Brain

Rick Lavoie

Software Engineer at Facebook

Akhil Katta

Software Engineer at Google on the Geo Assistant

Arthur Meacham

Senior Software Engineer at Google

Yasmin W.