Chris Bond's Email & Phone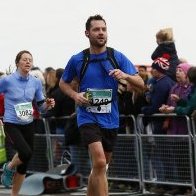 Chris Bond
Director – Recruiting Strategy @ Springer Nature
Chris Bond Contact Details
Director – Recruiting Strategy @ Springer Nature
Head of Recruitment / Senior Recruitment Manager @ Macmillan Science and Education
Internal Recruiter @ Google
Headquartered in a newly developed central London campus, Macmillan Science and Education has over 5,000 employees in over 50 markets supplying high-quality content and innovative digital services to 120 countries around the world. Its world-renowned brands include: Nature, which is the most cited science publication in the world, accessed by 8m scientists; Scientific American, which now has
ContactOut is used by recruiters at 30% of the Fortune 500 companies
Similar Profiles to Chris Bond
Hüseyin Binzat

Principal at Bain & Company

Husain Basrawala

Entrepreneur, New Product Development, Coder, Product Manager, e-commerce evangelist.

Rishikesh Trivedi

Founder & Market Acceleration Specialist || BootStrap & Angel Investor

Tamer Abbas

Business Unit director at Johnson & Johnson

Victor Ogg

Project Development/ Delivery Director

Maurice Kortbawi
Jacqui Gelzinus

Building the pathway for Clients to Accelerate their journey to AI, using their data as a strategic asset.

Vineet Kakkar

Governance, Risk & Compliance (GRC) | IT Service Management | Business Continuity | Audits | Information Security

Susan Varghese
Bogdan-Alexandru Zoicas

Media Entrepreneur. Creator of The Afterhour.

Mazen Abu-Samhah

Managing Director - Iraq/Yemen at MSD

Anand Mishra

Project Manager-Dutco Group

Zein Sheikhyassin

Account Manager at Birdie Communications

Francois Naude

Systems Engineering Manager at Emirates Advanced Research and Technology Holding (EARTH)

Greg Beatty

COO at DOCOMO interTouch Ltd.

Sumana Halder

Managing Partner / Head of Recruitment at NGE Initiative DMCC / The Boston Initiative

Mustafa ali
Sherif El Shourafah

Consultant Security System Engineer at Cisco Systems

Umer Shabbir
Chirana Tudawe

Highly skilled cash management professional

Beshumar Group

Beshumar Group (Real Estate,Trading,Online)

Mohamed Harby

Iraq & GCC Tax Director at General Electric

Ambra Orsolini

Marketing Executive Swiss Image

Thomas Praming

Director of Sales at Coca-Cola Amatil Indonesia

Nikki Gibson-Ebdon

Marketing Manager at Jaguar MENA

Hazem Zayat

Customer Experience & Engagement, Digital Strategy & Transformation

Vanessa Antoun

Retail Manager at Parfums Christian Dior - Orient

Carla M Fakhreddine

Admissions Manager at Bloom Education, Dwight School Dubai

Jimmy Loh

Director - Technical Expert at Quantum Global Solutions

Joseph Jr.

CEO, HSBC Global Private Banking - Americas

Mark Verbeck

Chief Financial Officer at Cyara

Nicole Alevizos

Director, Marketing Communications at Burger King Corporation

Josh Longmore

Associate Director - US Diversity in Tech Advocate

Matthew Bauer

People and Recruiting at Squarespace

Dennis Cai

Chief Network Architect, Alibaba Network Infrastructure

Larry Blasko

Chief Revenue Officer at Apptio

Howard Fear

Senior Software Engineer at Comcast

Jennifer Romolini

Chief Content Officer at cannabisMD

Richard Beaumont

Global Head of Brand at Pink Shirtmaker, LVMH

Jeff Zwiefel

Chief Operating Officer at Life Time

CW Stokes

MCSP-CLC | Positive Mindset | Prosperity Coach | Life and Business High Performance Training 1-888-226-5051 ext 701

Shawn Coombs

Vice President of Digital Products at Canadian Tire Corporation

Jan Rezab

Founder at Time is Ltd., Socialbakers, Investor at Gamee

Brian Daley

Independent Consultant at Velocity Solutions

Chris Roberts

Chief Security Strategist Attivo Networks. Advisor to a number of folks...

Tony Cacchione

CIO, European Operations and Global Platforms at QBE Insurance

Peter Olagunju

Vice President, Global Patient Operations at bluebird bio

Terry DTM

★ ★ ★ ★ ★ Experienced Keynote Speaker | Self Esteem Architect ✔Helping Professionals be exceptional Speakers ✔

Yasmin W.