Chloe Lepomme's Email & Phone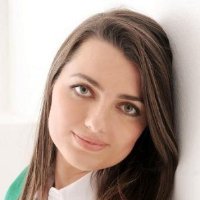 Chloe Lepomme
Program manager supply chain @ Amazon
Chloe Lepomme Contact Details
London, England, United Kingdom
Program manager supply chain @
Amazon
Senior Manager Advisory - Supply Chain & Operations - UK @
Ernst & Young
Master, Theoretical Physics @ UMIST
I specialise in supply chain & production where my scientific training compliments operational activities. I am able to identify and analyse challenges quickly, leading to formulating proposals and solutions. My strong interpersonal and organisational skills help me in implementing these solutions efficiently, often working across multiple and diverse functions (supply chain, manufacturing, marketing, business development). My leadership
ContactOut is used by
76% of Fortune 500 companies
Similar Profiles to Chloe Lepomme
Carla Marques

Director/ Owner Tiny People Bilingual School

Mark Askew

Director at The Ivy Collection

Andraž Ogorevc

Director at iHELP world Ltd.

Farhaan Mirza

Head of Marketing at Electrical Contractors' Association (ECA)

Nigel Taylor

Joint Managing Director at Redwing Coaches

Philip Scott

Senior Lecturer, University of Portsmouth

Manuel Soro

Group Bars Manager at Aqua Restaurant Group

Lyn McGregor

Head of Qualitative Research at Walnut Unlimited

Andrew Rosler
Sharron Lonsdale

Paid Search Marketing Consultant at Red Apple Services

Eneas Nherera

Senior Quantity Surveyor at Galliford Try

Anil Sethi

Managing Director at Ariel Maritime (UK) Ltd.

Marcel Ridyard

Senior Associate at AFL Architects

Aivars Magins

Owner - Magin Web Design | Offering Web Design, Development & Social Media Marketing

David Macey

Manager - Talent Acquisition at The Goodwood Group

Alice Clarke

HR Business Partner at Syneos Health (Previously INC Research/inVentiv Health)

James Craven

Managing Director, Royle Recruitment Ltd.

Jason Becker

Director at justprivatemedical.co.uk, Health Insurance Experts

Zoe Evans

Director at Charity Talent

David Gillett

Business Development Manager at MetLife

Mike Griggs

CGI Artist, Consultant & Tech Writer - available for new projects

Roman Basar
Iskra Tsaneva
Marco Pabst

Chief Investment Officer (London) at UNION BANCAIRE PRIVEE, UBP SA

Bess Obarotimi

I share insight on Content Marketing. Let's connect if you would like to know more.

Sian H.

Founder & Consultant @ Milkshake Group

Phil Dean
Marco (MaCaLabs)

Art Director / Concept Artist

Iciar Vaquero
Michael Pilgrim

Speaker, CEO and founder at Highbrook Media

Terry DTM

★ ★ ★ ★ ★ Experienced Keynote Speaker | Self Esteem Architect ✔Helping Professionals be exceptional Speakers ✔

Natalie Jacobs

Senior Account Executive - San Francisco at Cisco Meraki

Yang Wang

Software Engineer at Adaptiva

William Hogben

Lead Engineer at Dave.com

Alex Bu

Software Development Engineer at Amazon

Subha Govindarajan
Andrea Bresolin

Android Engineer and Kotlin enthusiast

Nicolò Musmeci

PhD student presso King's College London

Anaïs DURAND

Marketing & Communication Director TOUS

Carlo Torniai

Director of Strategy, Planning & Digital Ventures House at FIFA. PhD, Executive MBA

Andrea Mostosi

Senior Data Engineer at Cubeyou Inc

Saravan SK

Digital Transformation leader , Senior Advisor - Innovation & Strategy - CTO Office

Sandy Ng

Director, Talent Acquisition (Asia Pacific & Japan)

John Berns

Chief Data Officer, Central Group

Seema Balani

Talent Aquisition Lead at NTT Ltd.

Natalie Tait

APAC Talent Acquisition Executive and Head of Human Resources Singapore at Bank of America Merrill Lynch

Sowmya Mastaiah

Senior Developer at Zoro US

Victor Janas

Software Development Engineer at Beeswax

Greg Cochard

Software Engineer (GCP Engineering Support) at Google

Yasmin W.
Looking for colleagues of Chris Shelby at Company Inc?