Celso Diniz's Email & Phone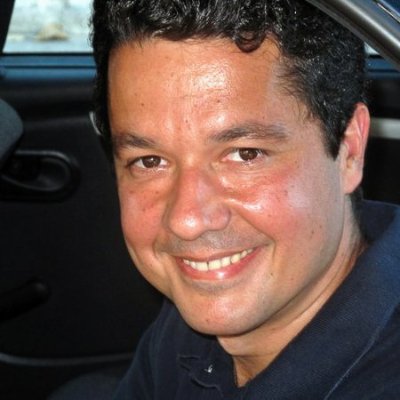 Celso Diniz
Global Sales Operations Director @ Rimini Street
Celso Diniz Contact Details
Miami, Florida, United States
Global Sales Operations Director @ Rimini Street
Global Sales & Operations Senior Director @ Echez Group
Global Sales Operations Senior Director @ Oracle
Long experience on American Multinationals like IBM, Sun Microsystems, and Oracle among others, all the way from being a programer, sales rep, alliances and channels manager, to a sales operations professional in charge of processes and systems used by sales reps and channel reps in Latin America to get quotes and approvals, manage leads and opportunities within
ContactOut is used by recruiters at 30% of the Fortune 500 companies
Similar Profiles to Celso Diniz
Jonathan Chow

Risk Analyst at Phillips 66

Wei Shi Koh

Corporate Planning/ Development/ Marketing

Arvind Mathur

Leadership Staffing at Google

Peter Looman

Enterprise Architect at Verizon Enterprise Solutions

David Ling

Director at Sydex Singapore Pte Ltd

DONG WANG

Data Scientist at Siemens Healthineers

Vincent Yeo

Regional Marketing Manager at BD

Clarence Tan

Technology Leader | AI Transformation | Serial Technopreneur | Angel Investor | Business Advisory

Ian Lim

Deputy Director, Head of Payments at SP Digital

Mona Soo
Wei Liew

Deputy Director-General of Education (Schools) and Director of Schools, Ministry of Education, Singapore

Chai Ling Tjeng
Freddy Tan

Contracts at Hin Leong Trading

Sachin Somani

Business Development Manager at Thomson Reuters

Sabrina Gwendolyn Khoo

Assoc Business Development Manager at Medtronic

Saravanan Kannan

Founder & Director at Peacksoft Pte. Ltd., Founder & Managing Director at Peacock Consulting Pvt. Ltd.,

David Leppan

Founder of World-Check, Co-founder of Captis Intelligence

Karyn Monter

Lead Recruitment Consultant, Asia Pacific at Air Energi Singapore Pte Ltd

Olivia Gao

PR/IR Manager of AVIC International Maritime

Desmond Ong

N.R. Architect at Kerry Hill Architects

Sam Lee

Japan Country Manager at OAXIS

Lieven Jacquemyn

Managing Director | Private Equity | PPP | Emerging Markets | Healthcare | Education | Transportation | Singapore PR

Fernando Comenge Fuentes

Head of Asia Pacific at Allianz Global Automotive

Gijae Seong

Head of New Seller Recruitment, Global Selling SEA

Whye Yuen Sun

Manager, Tenancy Design at Mapletree

Winnie Koh

Manager, HR at St Luke's Eldercare

Roosevelt Quek

Business Development Manager at Geodis Wilson Singapore

Kannappan Chettiar

CHAIRMAN at STANSFIELD COLLEGE PTE LTD

Quentin Fourrey

Application Support Manager at Crédit Agricole CIB

Evan Casey

CTO and Co-founder at Cadmium

Fatma Ozcan

Principal Research Staff Member and Senior Manager at IBM Almaden Research Center

Stephan Salimi

Software Sales Professional, Helping Enterprise Organizations Make Big Data Simple.

Kristen Low

Mid-Market Account Executive at Slack

Joey Jablonski

VP/Data Engineering & Analytics

John Lima

Talent Acquisition Manager & Recruiter at Entegris

Mark Pearlstein

Chief Revenue Officer at DoubleVerify

Andrew Levine

Vice President, WWE Advanced Media Group, International

Nathan Burke

Chief Marketing Officer at Axonius

Bren Gagnon-Wong

Come be a part of the movement that is revolutionizing Enterprise RPA!

Nick Ascheim

Building a new digital publishing model

Amandeep Singh

Director of Data Engineering and Analytics at Chewy

Rochelle Truong

Demand Generation at Lyft

Michael McMillan

Vice President, Global Talent Acquisition at Stryker

Jeremy Hurst

RVP, Sales @ Datorama, a Salesforce Company

Hardik Agrawal
Tim Catoggio

Director, Strategic Accounts at Reputation Institute

Andrea Zvinakis

Product Manager, Google VR

Terry DTM

★ ★ ★ ★ ★ Experienced Keynote Speaker | Self Esteem Architect ✔Helping Professionals be exceptional Speakers ✔

Yasmin W.
Looking for colleagues of Chris Shelby at Company Inc?