Carlos Avalos's Email & Phone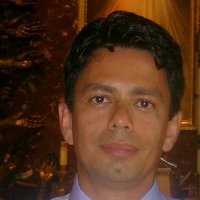 Carlos Avalos
A/R Manager @ Accounting Principals
Carlos Avalos Contact Details
A/R Manager @ Accounting Principals
Integration Management Officer @ Accounting Principals
Accountant/Financial Analyst @ UNILIN
Masters, Management @ University of Phoenix
My professional experience expands over Twenty years. I have worked and consulted for various industries such as civic organizations, insurance, publishing, food manufacturing, retail, entertainment, resorts, hardware manufacturing, and professional services. I have been instrumental in structuring internal controls, software implementation, and reorganizations at various companies as well as training. I have dealt with various levels of
ContactOut is used by recruiters at 76% of the Fortune 500 companies
Similar Profiles to Carlos Avalos
Justin Mays
Eric Swope
Bruce Bourne

VP / Design Director at Periscope

Alan Rogozin

Proactive Music Agent Assistant, Concert Promoter, Manager, and Private Tutor

Maribeth Culpepper

RN, Nurse Recruiter at Providence Health and Services

John Torrey

Boulder Designs & Border Magic by TLI

Molly Dowd

Co-Founder, CEO at Wild Shore

Bryce Christiansen

Internet Marketer | Analytics | Content Ninja | Infusionsoft Wizard | BryceChristiansen.com

Hank Sutherland

Sales Engineer at MicroStrategy

Liz Katt

Director, IT Care and Billing at ADT

David Smith
Mia Larson Evans

US Recruiting Marketing Manager @ PwC

Edward McIlheran

Senior Field Sales Manager at Citrix

Anthony CFM

Director of Facilities, Business Continuity and Crisis Emergency Management

Raed Darwish

Management at BEUMER Group A/S (formerly known as Crisplant a/s)

Lemuel Bolaños

Director of Operations and Business Development at The Goodness Company

Kathi Strace

Manager/Producer Multi-Media Production/UnionAdWorks and Owner/Pres Big Shots Entertainment

Mark Zastrow
Juliet Liu

Michael De Luca Productions

Kenneth Caldwell

Owner at Caldwell Communications

Julie Trent, SPHR

Human Resources Manager at UltraViolet Devices, Inc.

Paul Pruneau

Communications | Brand Strategist, Integrated Media Creative Director

Kelly Gallagher

LTL Solutions Manager at LoadDelivered Logistics

GHALEB AL-ASHHAB

SAP PP-PI/QM/SCM Team Lead at West-Ward Pharmaceuticals

John Fisher

President at Fisher Architects, PA

Camille Backer
Jennifer Mantini

Partner Transaction Services at PwC

Federico Salvitti

Passionate about Sales Strategy, Management and Digital Marketing

Eva Smith

SVP Sales Strategy & Operations, Integral Ad Science

Igor Podkhodov
Jeffrey Ouyang

Paid User Acquisition at Zumper

Laura Larson

Account Executive at Silicon Valley Business Journal

Andrew Levitt

Founder & CEO at The Purple Carrot

Brad Brodigan

Chief Commercial Officer at BlueVine

Waheed Choudhry
Erin Momont

Interim Head of Recruiting at Eventbrite

Mihir Kulkarni

Software Developer at Snowflake

Ashish Yadav

Lead R&D Data Engineer at Regeneron Pharmaceuticals, Inc.

Eric Bandholz

Working to make men awesome

Alix Harris

CS Leader | Rev Ops Enthusiast | Start-Up Advisor ~ Helping Customer-Centric Enterprise Orgs Optimize CLM in the Cloud

Matt Webb

Director Of Recruiting at QualTek

Roman Sochan

Director, Application Delivery at CU Direct

Vishwanath Tanneeru

Big Data and Cloud Architect

Cécile Parker

Senior Product Designer at Cruise. Formerly at Honor, Secret, Facebook.

Jeanine Kestler

Executive Vice President/Chief Human Resources Officer

Zachary Fuld

Partnerships and Alliances at Heap

Terry DTM

★ ★ ★ ★ ★ Experienced Keynote Speaker | Self Esteem Architect ✔Helping Professionals be exceptional Speakers ✔

Yasmin W.