Brad Einhorn's Email & Phone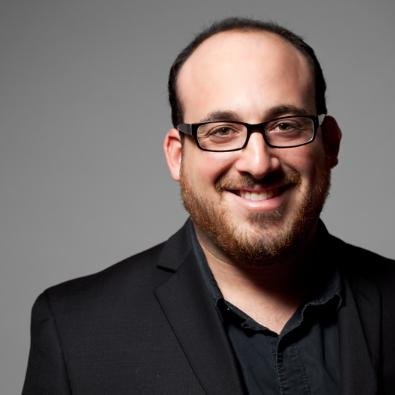 Brad Einhorn
Brownstoner @
Brad Einhorn Contact Details
Brownstoner @
Associate Broker @ Ideal Properties Group
Associate Broker @ Brooklyn Atlantic Real Estate Company
J.D. @ Brooklyn Law School
Sales Director @ Brad Einhorn leads BlankSlate's sales team. He is an expert in content marketing and takes great pride in helping brand and agency customers make the most of their digital media strategy and campaigns. Clients Include: Douglas Elliman, Corcoran, Halstead, Two Trees, Toll Brothers, BFC Partners, O'Connell Organization, AirBnB, Macy's, MoMA, BRIC, BAM, BrooklynFlea. From
ContactOut is used by recruiters at 76% of the Fortune 500 companies
Similar Profiles to Brad Einhorn
Kerri Scolponeti
Amanda Smith

Transfer Pricing Senior Manager at EY

David Ower

Lumber Purchasing Manager at Bear Forest Products

Sheena Barnes

Experienced Certified Public Accountant

Casey Tuthill

Owner at CitruSolution Carpet Cleaning

Alec Veinger

I help transform retailers' growth strategies into store level success.

Patrick Miller

Sr. Electrical Design Engineer

Pam Sullivan

Vice President Operations

Matthew Shaw

Area FD EUANZ Hygiene Home at RB

Heinrich Freislich

Operations Manager at Tecera Technologies Pty Ltd

Kashif Wicomb

Executive Director at Adenco Electrical Construction

Pearl Hlabangana

Director at Tiiša Group (Pty) Ltd

Vuyani Bontile

Intermediate QA Technical Tester at Digioutsource

Yasmeen Agosti, MD, FAAP

Ph.D Candidate at the Respiratory and Meningeal Pathogens Research Unit

Steve Watson

Investment Marketing Director, Africa at Investec Asset Management

Mayur Soni

Chief Marketing Officer at Internet Solutions

Chris Kotze

CEO / Director at webTorch (Pty) Ltd

Vusi Mtsweni

Store Manager & Dramatic Art Graduate

Lucien Verrezen
Nakul Bali
Mohamed Kajee

Southern Africa Cluster CFO at Maersk Line

Simon Marland
Kerissa Varma

Chief Information Security Officer at Old Mutual Limited

Dave Greenberg

Director at Monkey House Promotions

Rehana Hassim

Executive Head of Division: Digital & Lifestyle Content at Vodacom

Sinenhlanhla Mkhize

Marketing Manager at Nampak Bevcan

Jeremy Hudsonberg

Regulatory Affairs Manager at Johnson & Johnson

Robin Kuriakose

General Manager : Components Sales Africa at Cummins Inc.

Ansu Sooful

Innovator, Technocrat and Social Entrepreneur

Mark Pickens
Bruce Jacobson

Product Management at Seismic

Ryan Nunn

Business Development and Sales Executive

Kirsten Lynch

EVP & CMO, Vail Resorts Inc., Board of Directors, Stitch Fix, Forbes 2019 CMO Next: Game-Changing Marketing Leaders

Steve Wilson

Technology Product Leader - Cloud, IoT, Analytics, AI, Blockchain

William Snow

Sr. Director, Cloud Engineering

Manu Thapar
Jeffrey Jerome

Experienced Email Marketing Manager

Alison Horne

Recruitment Consultant at WilsonHCG

Tom Simons

Head Of Recruitment at DeepMind

Bianca Huttner
Graham Horner

Chief Marketing Officer at Scott Dunn

Andreas Sjöström
Gareth Tupper

Head of Solution Architecture at VocaLink

Helena O'Carroll

Recruitment Manager at YOOX NET-A-PORTER GROUP

Michael Cropper

Freelance Software Developer, Web Developer, WordPress, Digital Marketer, Technical Boffin & Cyber Security Consultant.

Tim Door

Regional Sales Manager at McCrometer, Inc.

Terry DTM

★ ★ ★ ★ ★ Experienced Keynote Speaker | Self Esteem Architect ✔Helping Professionals be exceptional Speakers ✔

Yasmin W.