Bobby Ali's Email & Phone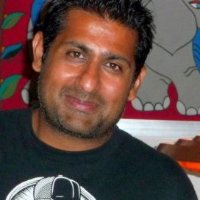 Bobby Ali
V.P. SALES @ Outdoor Tech®
Bobby Ali Contact Details
Mission Viejo, California
V.P. SALES @ Outdoor Tech®
Director Sales / Marketing @ EVS Sports
Sales / Brand Manager - Auto , Moto, Clothing @ Alpinestars
Bachelor of Science (BS) @ San Diego State University-California State University
V.P. SALES @ From September 2013 to Present (2 years 4 months) Director Sales / Marketing @ Director Marketing and Sales / Product Development – Duties include managing all domestic and international business for EVS Sports. - Responsible for marketing, sales, and licensing of EVS products. - Marketing – Developed all new store merchandising and POP program,
ContactOut is used by recruiters at 30% of the Fortune 500 companies
Similar Profiles to Bobby Ali
Michiel Loenen

Logistic Advisor at TGN I Fritom B.V.

Raymond Duijnisveld

Owner, Boost reclame, Jouwstickerdesign.nl

Barbara Westerveld

HR Business Partner | Change Management | ABN AMRO Bank

Ad Kimenai

Commercieel Manager at Kuijpers Installaties

Sander Brentjes

Global Benefits Analyst at Aon Hewitt

Anneke Rietveld
Evan Christoffels

Available per november 1st!

Luc Vlaskamp

Student aan Saxion Hogeschool Enschede

Dinesh Bisoendial

Senior Business/Informatie Analist

Marcel van Bruggen

Teammanager Kwaliteitsadvies / Quality Advice FloraHolland

Erik Jan Mulder

Surgeon, Heelkunde Friesland Groep

Rob Kleisterlee

Teamleader IBOR at DAR Nijmegen

Matei Kaplan

Informant Inkomstenbelasting bij Belastingdienst

Arno Lakerveld

Eigenaar bij 1001concepten.nl

Jasper Iddink

Alliance Manager at NS International

Jordi van Baardewijk

Corporate communicatieadviseur at Coöperatie VGZ

Lotte Hemmer

Wmo consulent bij Gemeente Epe

Dennis Bomer

Manager Group Control at Teeuwissen Group

Yvonne van de Pol

P&O-adviseur a.i. Basisinformatie en OIS gem. Amsterdam, HR manager museum Tot Zover, Owner bij Cygnus HRM en Coaching

Randhir Bissessur
Wim Van Buul

Owner, INVICTA WATCH EUROPE

Rianne Honhoff

Pillar Manager ProjectVantage at Shell

John de Vos

Key Accountmanager at Intercontrol Meet- en Regeltechniek B.V.

Stephan Heinen

Accountmanager bij Direct Force Actiemarketing

Ronald Luttik

Technisch Commercieel Adviseur at Stiebel Eltron Nederland BV

Soroor Iranzad

Owner, Administratiekantoor Correct Admin.

Remco Schlomer

Afstudeerstagiair bij TennisEvents by Eltingh Haarhuis

Martin Zweep

IT-Specialist at Forcys Computers en IT Specialist

Farnaz Ronaghi

Cofounder and CTO @ NovoEd

Jason Marder

Product + Systems Design @ Gusto

Nick Finck

Lead UXDI Instructor & Distinguished Faculty Member at GA. Founder/Principal Consultant at Craft & Rigor

Erik Benson
Bin He

Software Enigneer | Data Scientist | PhD

Chitesh Tewani

Software Engineer II at Yahoo!

Alisa Stern

Sr. Programmatic Partner Manager at Amazon

Brian Billingsley

Chief Revenue Officer at ModoPayments

Axel Bichara

General Partner at Bolt. Funding entrepreneurs from the very beginning.

Koichi Fujikawa
Conrad White

Major Accounts @ Periscope Data

Sarah Banas

Software Engineer at StarSeed Technology Corp.

Yan Wu

Co-Founder Bond | Ex-SoFi and BlackRock | Advisor & Speaker

Kaan Katircioglu

Senior Director, Principal Data Scientist, Microsoft Cloud Supply Chain

Lauren Shaffer

Director of Marketing, Consumer Engagement

Mason Du
Xiaokui Zhang

Chief Scientific Officer at Celularity, Inc.

Terry DTM

★ ★ ★ ★ ★ Experienced Keynote Speaker | Self Esteem Architect ✔Helping Professionals be exceptional Speakers ✔

Satya Nadella
Yasmin W.
Looking for colleagues of Chris Shelby at Company Inc?