Bingrui Yang's Email & Phone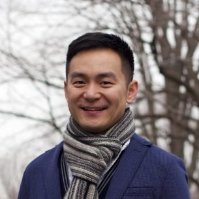 Bingrui Yang
Director, Head of Advanced Hardware Engineering @ Zoox
Bingrui Yang Contact Details
Director, Head of Advanced Hardware Engineering @
Zoox
Head of AV Hardware Systems @
Cruise
B.Eng. @ Fudan University
Managing the design and execution of multi-touch system for all iPhone projects at Apple Specialties: • Self/mutual capacitive multi-touch system • Sensor design, high-precision sensor readout circuit • LCD displays and TFT • Analog & mixed signal circuit design • System integration • Prototype bring-up and failure analysis • PCB/FPC design • Power electronics • Embedded firmware
ContactOut is used by
76% of Fortune 500 companies
Similar Profiles to Bingrui Yang
Sal DeVita
Judy Espaillat

Owner/Operator at Well Deserved Escapes

Shannon Nichols

Student at Central Michigan University

Tom Serpe

Controller of Anderson Automotive Group.

Matt Robbe

Outside Sales Representative at E & S Sales

Sara Goetz

Program Manager at Google

Katie Plesnarski

Freelance Post Producer / Project Manager

James Gerrald

Project engineer I at Marathon Petroleum Company

Stephen Berry

Director, Academic and Research Computing

Christopher Noz
Craig Griesbach

Project Manager at JMAC Resources, Inc.

Ken Burbridge

President / Detective at Burbridge Detective Agency

Christian Rogers Gragg

Recent graduate of Lenoir-Rhyne University

Richard Hachey, CQE, CQA

Quality Engineer at TH Plastics, Inc

bonny ogala

Registered Nurse Nurse at Seattle Cancer Care Alliance and Providence Elderplace, Seattle.

John Stinnett

IT at Harney District Hospital

Jeremy Petty

Medical Device Sales Manager at Invacare Corporation

Sharon Lirio

Technical Lead CLS at Queen of the Valley Medical Center

Spears Darryl

Data Analyst at State of Alabama

Samyukta Ravindran

Sr. Sourcing Analyst at Federal Reserve Bank of Dallas

Corey Sims

Scheduler, New Nuclear Development at SCANA Corporation

Ryan Greeley

Associate Director of Forecasting at Sanofi Genzyme

Christine Graziano Neel

Rebate Associate at EMD Serono

Angela Tobias

Senior Marketing Coordinator at Semonin Realtors

Eric Taw

Graduate Student at University of California, Berkeley

Garri Chaverst
Amy Lewis

Talent Acquisition & Training Manager at CPS Group (UK) Limited.

Balvinder Dhillon
Tim Shorrocks
Phil Mansell
Stephanie Desmond

Senior Marketing Manager at Uber

Martin Smallshaw

Building Services Consultancy Engineering - Senior Consultant at CGC Recruitment

Chirag M.

Senior Mulesoft Consultant (API Java) - at Ricston

Henrietta Wilson

Strategic Business Development Director at Ometria

Dan Picken

Talent Acquisition Manager - Western Europe at Electronic Arts (EA)

Emma Inston

Global Head of Brand & Marketing Communications at E.ON

Georgina Perkins

Managing Director at Pulsar Process Measurement

Oliver Aleman

Director, Human Resources (EMEA & APAC) at Stroz Friedberg

Chris Conway
Chris Hoyt

President & Co-Owner at CareerXroads

Angela Song

Head of AR/VR Growth and Analytics at Facebook

Jessica Gurtman

Senior Program Manager - Agency Deals at Amazon

Dave Stangis

Reputation | Brand Positioning | ESG | Ag, Bio, InfoTech | BCorps | CSR | Board Director | Entrepreneur-in-Res | Author

Terry DTM

★ ★ ★ ★ ★ Experienced Keynote Speaker | Self Esteem Architect ✔Helping Professionals be exceptional Speakers ✔

Satya Nadella
Yasmin W.
Looking for colleagues of Chris Shelby at Company Inc?