Bill Mahre's Email & Phone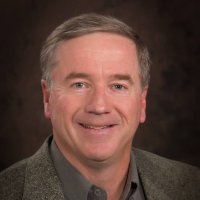 Bill Mahre
President @ ADG Promotional Products
Bill Mahre Contact Details
Greater Minneapolis-St. Paul Area
General Manager @ Hermes Floral Company
Vice President of Operations @ 20/20 Promotions
President @ Wholesale Distributor of Promotional Products (drinkware, writing instruments, planners/calendars and personal mementos). Independent Division of Taylor Corporation. From April 2009 to Present (6 years 9 months) General Manager @ Responsible for turnaround of day-to-day operations, sales, logistics and sourcing for privately held wholesaler. Company is over 100 years old and distributes plants, cut flowers, bouquets
ContactOut is used by
76% of Fortune 500 companies
Similar Profiles to Bill Mahre
Manuel Valerio

Community Relations Manager at Fry's Electronics

Drew Thorngren

Strategy Consultant at CarrierDirect

Sharif Renno

Experienced Digital & Social Marketing Leader

Chris Sundberg
James Szalados

Multidisciplinary Perspective / Unwavering Focus

Tyler Groepper

Helping organizations remove stress while increasing profitability through process automation tools.

Connor Patterson

Experienced Growth & Strategy Leader

Alex Perez

Director, Workplace Solutions

Melissa Hitz

Human Capital Management - Small Business Services - Sales Executive at ADP

Mark Matlock

Senior Vice President Research at Archer Daniels Midland Company

Arminda "Mindy" Arminda "Mindy" Guillama-Rodriguez

Director, Digital Brand Strategy

Elliott Wilson
Julia (Buckman) Kenney

Senior Sales Associate at Robert Paul Properties, Inc

Forrest Wilson

Vice President - National Sales at Ameritas

Amit Kendurkar

Senior Manager - Content Strategy at American Express

Paul Chandonnet

Vice President Sales, Eastern Region at SCREEN GP Americas

Tiffany Hu

iPhone/iPod Supply Base Engineer at Apple

Liz Fitzgerald

Account Manager at Spotify

Amy Newton

Head of Fashion Partnerships, Amazon Advertising

Duane Medeiros

Sales Director, North American Telecom at Raycap | STEALTH

Uddhav Gupta

Global Vice President & General Manager - SAP Digital

Chris Garrett

President & CEO at Bulldog Safety Anchors, Inc. / Circle Four Utility Services

Paul Kristek

Director Supply Chain Operations at Salesforce

Brian Cingel

Entrepreneur in Residence

Ricky Castoldi

Sales Director - Latin America at Duetto

Ron Bentley

Quinton Hazell Product Manager at Tetrosyl

Rosie Wilkins, CFA

Investor Relations Officer at TelecityGroup

Yandong Guo

Chief Scientist, Deputy General Manager at XPENG Motors 小鹏汽车

Vincent Bruni

Sales Recruiter at ServiceNow

Marta Frattini

Sr Director of CRM, Insights & Analytics at Gap. 10+ years of Marketing, CRM and Loyalty cross-channel experience

Ingo Chakravarty

Healthcare CEO, looking for my next opportunity

Alexander Mayes

Product Designer, Portal at Facebook

Matt Davis

SVP Financial Services Division - Payments, Screening & Insurance at RealPage, Inc.

Brooke Cainkar

Senior Vice President of Operations at Hudson Jeans

Shirley Wong

SVP, Analytics at IPG Mediabrands Insights

Haseeb Budhani

Simplifying ongoing operations for Kubernetes clusters & Kubernetes-resident apps across cloud and hybrid environments.

Eileen Chow

Marketing Technologist & Evangelist

Rakshit Kapoor

Group Chief Data Officer at HSBC

Andy Polansky

Chairman and Chief Executive Officer at IPG's Constituency Management Group and Executive Chairman at Weber Shandwick

Chris Reed

Account Executive at DocuSign - Majors

Elizabeth Pulice

Vice President of Sales Enablement at Brainshark

Millie S.

Director Of Product Design at Care/of (We're hiring!)

Sean Fitzgerald

Owner and General Dentist at Fitzgerald Family Dental Practice

Gretchen Goers, CPA

Vice President at Northern Trust Corporation

Terry DTM

★ ★ ★ ★ ★ Experienced Keynote Speaker | Self Esteem Architect ✔Helping Professionals be exceptional Speakers ✔

Yasmin W.