Bill DeSmet's Email & Phone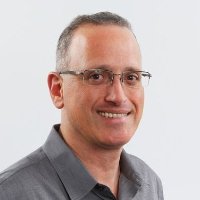 Bill DeSmet
Sr. UX/UI Designer @ Cast & Crew
Bill DeSmet Contact Details
Sr. UX/UI Designer @ Cast & Crew
Senior UX Designer (Contract) @ M&C SAATCHI LA
Lead UX Designer (Contract) @ MXM, part of Accenture Interactive
I create user experiences that are MVP (minimum viable products) to increase conversion and lessen page abandonment. Resulting in a rich and engaging user experience that are aesthetically intuitive that enhances brand loyalty. GEEK SPEAK I utilize universal design principles and user-centered design methodologies to create a user experience that fits the mental model of the user.
ContactOut is used by recruiters at 30% of the Fortune 500 companies
Similar Profiles to Bill DeSmet
Pheobe Kemunto-Schwartz
Kenneth Wangai

Cabin Crew Trainee at Kenya Airways

Gabriel Waweru

Director at Black Swan Media

MohamedMustafa Somji

Owner, Coastal Image Technologies Ltd

Belliah Anjili
Michael Kiarie

Business Development Manager at LYNX AFRICA LIMITED

Fred (Musazi) Mugone

Independent Distributor at Sell Health

Valerie Oguttu

Executive Assistant &Head of Human Resource

Siongo Kisoso

Consultant at McKinsey & Company

ALI MWINYI

Project Sales Manager at Ascon

Victor King'e

Graduate Architect | Photographer

Robert A. Skilton

Head of Capacity Building and Institutional Development, International Centre of Insect Physiology and Ecology (ICIPE)

Valerie Gwinner

Senior Communications and Writing Specialist - International Development, Gender, Agriculture, and Health

Magdalene Mulandi

Brand Leadership | Business Transformation | Marketing, Sales & Communication | Innovation & Tech lover | Social Impact

Zipporah Wanaswa

Programme Planning and Design Specialist at Oxfam

Langyintuo Augustine

Senior Agribusiness Specialist, International Finance Corporation (IFC) - World Bank Group

Kevin Oromo

CEO at Oceanic FX Investment

Magana Mungai

Human Resources Professional and Industrial/Organizational Psychologist

Mbote Gitau

Project Architect at Division Group Africa

Grace Murigu

SAP Project Administrator at Standard Group LTD

Martin Ngumi

Lead Consultant MEA Prodo Telecom

Andrew Kirimi, CertITM

Treasury and Financial Services

Janet Salaton

Operations at Diamond Trust Bank Kenya Ltd

Nambuwani Wasike, PhD (Candidate)

Research Specialist, Centre for Insights into Financial Inclusion (CiFi) at Financial Sector Deepening Kenya

Daniel Gachanja

Manager Sales at Elite Computers

Elizabeth Kago

Business Analyst / Monitoring & Evaluation Assistant, Kenya Climate Innovation Center

aggrey nyakoni
MAINA CHRIS

SOFTWARE ENGINEER at NEURO SYNC DATA SYSTEMS

Konan Dorgeless NGuessan

OGC-BD manager for upstream services -East Africa at SGS

Ashley Welfare

Security Profession Recruitment Lead - Government Security at Cabinet Office

Gareth Case

Chief Marketing Officer - 18K+

Gary Collier

CTO Man AHL & Head of Alpha Technology Man GLG

Daniel Underwood

Head of Marketing and Comms at Vodafone UK

Neil Martin

Chief Financial Officer at RM plc

Simon Mortimer

VP Digital - North America at The Body Shop

Jason OBE

Co-Founder, CEO and Owner, Rebellion

Paul Nolan

Digital Software Product Manager (Video)

Jan Srutek

Digital Product Designer, Researcher & Strategist

Pawel Chilinski

Quantitative Trader at UBS, Director

Huw Owen

Vice President and General Manager - EMEA and APJ at Couchbase

Matthew Challis

Director - Technology at Cogs Agency *****LOOKING FOR AN EXPERIENCED TECH CONTRACT CONSULTANT TO JOIN THE TEAM*****

Barbara Farrell

Recruitment Manager - Software Engineering

James Campbell

CTO at the number #1 Printtech Startup Printtapp

Akhilesh Perla

Integration Architect at Foundry

Jon Yau

International Staffing Recruitment Consultant ENERGY SECTOR at Rite Recruit Ltd

Oliver Luscombe

First Class Senior Talent Acquisition Manager, impassioned about driving business success through great talent

Terry DTM

★ ★ ★ ★ ★ Experienced Keynote Speaker | Self Esteem Architect ✔Helping Professionals be exceptional Speakers ✔

Satya Nadella
Yasmin W.
Looking for colleagues of Chris Shelby at Company Inc?