Betty Fix's Email & Phone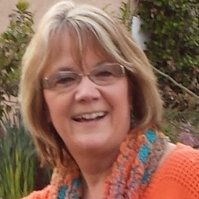 Betty Fix
Vice President Client Strategies @ Direct Travel
Betty Fix Contact Details
Senior Director @ Carlson Wagonlit Travel
Board Member @ Bethany Christian Services
Energetic, highly accomplished business leader in account management and business development with over 20 years experience in travel management from procurement, corporate and agency perspective. Proven track record building strong client relationships. Solid history building top performing loyal teams.
Vice President Client Strategies @ Direct strategic initiatives, process improvements, and technology across all functions, promote communications, client education
ContactOut is used by recruiters at 76% of the Fortune 500 companies
Similar Profiles to Betty Fix
Mary E. Faulkner, MSN, RN, NP

Adjunct Faculty Member at Samuel Merritt University / Clinical Manager at East Bay Perinatal Medical Associates

Anirudh Jayaraman

Digital Banking Practice Partner at Wipro

Alexis Harrison-Wattley

Recent Graduate | BBA: Business Information Systems | Professional | Leadership Development

Paulette Reynolds

HR Professional Recruiter

Jo Espinell

Womens Bag Designer at Coach

Nicole Scholand
Edward Han, PharmD, RPh

Clinical Supplies Manager at Shire Pharmaceuticals

Mert Emin Kalender

Software Engineer at Microsoft

Akshara Naik

PeopleSoft Technical Lead and Project Manager, PeopleSoft SME at HP Enterprise Services

Josh McNew
Jason C. Evans

Area Manager at The Hertz Corporation

Dewitt Blankenship

Senior Software Engineer & Architect

Jessie DeJean

Senior Tax Consultant at Deloitte | Communications and Project Management Professional

Joseph Riela

Regional Vice President at Zurich North America

Irene Cervantes

Office Manager at Inertech

Silvia Alfaro

Manager at Smile Design Dental Team

Eduardo Gallegos

Global Marketing Planning Manager

Aisha Garcia
Storm Paglia

Staff Assistant at Townhall Media

Raja Gottumukkala

Full Stack Developer and Solutions Architect

Joe Langley

Research and Analysis Associate Director, North American Vehicle Production Forecasting

Heidi Pemberton

Law Practice Management Consultant

Goyo Amaro

Creative Director at Dartmouth College

Natalie O'Meara

Stay at home mommy at O'Meara Casa

Anett Soot

Case Manager at American Substance Abuse Professionals

Pamela Yacu

Assistant Controller at Walton Street Capital

Ruth Calfee

Mortgage Loan Officer at Huntington National Bank

Rebecca Dumont

Senior Real Estate Investment Analyst at Genworth Financial

Alexander Khosroshahi

"Action is the foundational key to all success."

Terry DTM

★ ★ ★ ★ ★ Experienced Keynote Speaker | Self Esteem Architect ✔Helping Professionals be exceptional Speakers ✔

Thomas Borchert

Principal Software Engineer at Amazon

Aaron Young

Team Lead at Bloomberg LP

Derek Edwards
Nicolas GUERIN

Ingénieur Projet Java/J2EE chez Cardiweb

Kyle Xun
Gregory Natenzon

Vice President, Electronic Market Making Technology at J.P. Morgan

Vipul Chhabra

Global Head of Customer Analytics at Funding Circle UK

Louis Li

Greater China Lead at Shopify, Oberlo (We're Hiring)

Justin Renga

OOP/C++/Java Software Engineer/Software Developer/Programmer

Alexia Tsotsis

investor, writer, startup hound

Anthony Conte
Luke Jervis

Account Director, EAST at PlaceIQ

Charles Crouchman
Aditya Tayade

Machine Learning Engineer @ Apple AI/ML

Richard Rowe

President & CEO, Arkema Inc

Patrick Moseley

Senior Software Development Engineer at Amazon

Ankit Sethiya

Lead QA Automation Engineer

Sheridan Hall
Yasmin W.