Ashish S Patel's Email & Phone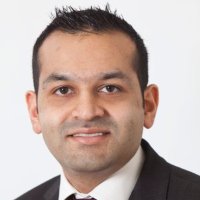 Ashish S Patel
Consultant @ ZymPay
Ashish S Patel Contact Details
Consultant @ ZymPay
Independent Consultant @ Various
Director, Corporate Real Estate @ Lloyds Banking Group
Currently seeking independent consulting projects. Please get in touch to discuss possible opportunities. An executive with ten years of experience in financial services. Career highlights include: setting up and delivering one of the largest non-performing loan work out units in history, leading and delivering strategic projects for board level sponsors and key roles in acquisition due diligence
ContactOut is used by
76% of Fortune 500 companies
Similar Profiles to Ashish S Patel
Juwayriyah Hussain

Manager, IP Product Marketing at Altera

Donna Close

Property Manager For Transpacific Asset Management

Joseph Carroll

R&D Group Leader at Afton Chemical

Geoff Barlow
Amanda Boyd%2C MPH

Project Manager at Boston Children's Hospital

John Dunaway

Director - Data Center Sales at Data Foundry, Inc.

Justin Kehinde

MSS Account Manager at Applied Maintenance Supplies & Solutions

Lucille Crowley

Marketing Manager at Federal Realty Investment Trust

Matthew C. Keegan, Editor & Publisher

Writer & Editor at Auto Trends Magazine and Freelancer Elsewhere

Scott Gauvin
Laura Byers

Auditor at BKD CPAs & Advisors

Nicole Nasri

Looking for Leaders for our new Distribution Center in Ontario CA!

Diane Joseph-McCarthy

Senior Vice President, Discovery & Early Development at EnBiotix, Inc.

Andy Klie

General Manager at Franchise Development Group

John Burke
Aditya Karnik, CSCP, PMP

Solutions Architect at OM Partners

Heather Allen Bennett

Vice President Business Development at Woven Metal Products

Tom Sanders

Partner: Corporate, Finance, M&A, Private Business; Stinson Leonard Street; Licensed Minnesota, New York

Amy Myers

Director of Development, Cornucopia Arts

David Van Ry

Looking for a new opportunity

Ashley Burke

Motion Graphics Artist and Illustrator

Sara Cannon

Head of Market Intelligence at GSN (TV & Games)

Julia Jones

Sr. Recruiter for Universal Creative Studio

Greg Kurzner

Is Property Mgt Pain Keeping You from a Multi-million $ Rental Home Portfolio? ☆ATLANTA'S #1-RANKED AGENT ☞Message Me!

Krystie Jezierski

Sr. HR Manager at Delta Air Lines

Catherine Callaway

General Counsel at Dynegy

ED RIVERO

Executive Producer at Havoc Content/ The Cortez Brothers.

Zhuoyang Lian

Manager, Pharmaceutical Engineering at Gilead Sciences

Jeff Collins

Regional Account Executive for Healthcare/K-12 at EMS

Terry DTM

★ ★ ★ ★ ★ Experienced Keynote Speaker | Self Esteem Architect ✔Helping Professionals be exceptional Speakers ✔

Thomas Manning

Sr Executive driving change and results

Brian Carstensen

Front-end web developer, looking for my next role!

Michael Rehse

Technical Architect at Huge

Jonathan Cravotta

Software Engineer at Instagram

Prabu Arumugam

Senior Advanced Software Engineer at Honeywell Connected Enterprise

Liberty Vien

Recruiter at Billings Clinic

Stefan Pfnuer

Opto-Mechanical Engineering Manager at Velodyne Lidar, Inc.

Huang Yongke

Broker Dealer--Software Engineer at Two Sigma Investments

Chris Zimmerman

Senior Software Engineer at eMoney Advisor

Qucheng Gong

Research Engineer at Facebook

Ji Mun

Software Development Engineer at Amazon

Shant Parseghian

Front End Engineer at GoGuardian

Umang Methi

Software Engineer at BlackRock

Brian Wawok

CEO & Co-Founder at Listing Mirror

Prabhjot Kaur

Sr. Technical Recruiter at Mastech Digital

Valentyn Sigal

Senior DevOPS/Software Engineer at NYC Department of Sanitation (DSNY)

Helen Wang

Software Engineer at Uptake

Ryan Evans

Software Engineer on Drive

Yasmin W.