Anja Jordan's Email & Phone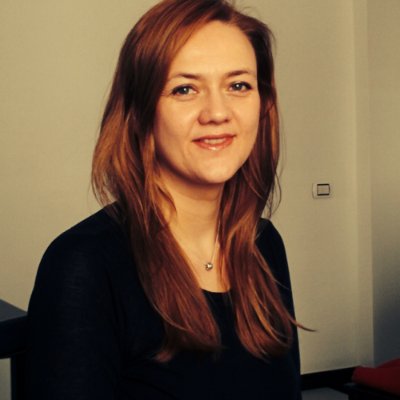 Anja Jordan
Head Of SEO @ Culture Trip
Anja Jordan Contact Details
Lead Search Manager (EMEA) @
IG
A result oriented leader who has successfully developed and implemented online marketing strategies, with a focus on organic performance, international and cross channel media. Extensive knowledge of creative global search strategies, technical SEO, web development, online marketing and management processes.
Head of SEO @ Leading the international/multilingual organic search team. Implementing best practice SEO and Risk management with
ContactOut is used by
76% of Fortune 500 companies
Similar Profiles to Anja Jordan
Juan Ramirez
Thomas Mason

Sales Manager at Blenker Building Systems

Martyn Crew

Senior Product Marketing Professional

Ryan Oglesby
Freya Petersen

Account Supervisor at Nectar Communications

Eric Jia
Kassie Brown

Organizational Change Manager at SEPHORA

Greg Butler

Plant Manager at Smithfield Foods

Amy Harrin

Affiliate Marketing Manager Consultant

Frank Noyes

Delivering the best MSFT D365 solutions, I help my clients "Get Better" with more sales, marketing, and better service.

Carrie Doyle

Leadership Development Trendsetter and Curriculum Shaman

Kevin Jung

Associate at Summit Partners

Robert Raymond

Broker at Stonebridge Insurance Services, Inc.

Chris Draack

Vice President, National Sales & Marketing Director at Elan Financial Services

Lori Mixson

Enthusiastic Marketing&Public Relations Consultant-Fundraising-Events-Political Strategy-Lobbying- at Chirag Patil, MD

Leanne Laird

Apple Business Development Manager at SHI International Corp.

Jim Zenker

Assistant Controller at Deerfield Management

Jim Cordell

Owner, Galveston.com & Company

Steve Cherry

Owner at Blue Sky Promotions

Tom Boulet

Culture Enhancing Leader, Inspiring Organizations and Teams to Excel through Human Capital Strategies

Michael Niegsch

Partner at Kingswood Capital Management

Robyn Alcorta

Vice President, Defined Contribution at Dimensional Fund Advisors

Mary Fisher

Director of New Business Development at ThinkFoodGroup

George Wiedemann
Jimmy Widjaja

Experienced Operations Finance Professional

Eric Diem

Creative Services Manager at AKQA

Senthilkumaran SP

SAP S/4 HANA Certified/Solution Architect/ Service Delivery/Application Support/Consulting

Moira Kavanaugh
Chris Driessen

Research Analyst at Point72 Asset Management

Terry DTM

★ ★ ★ ★ ★ Experienced Keynote Speaker | Self Esteem Architect ✔Helping Professionals be exceptional Speakers ✔

April Benitez
Kamalpreet Kaur

Senior Software Engineer at Gap Inc.

Leigh Anna Watson

Director, Internal Audit Services at PwC

Gabriel Abinante

Sales Engineer at ClearSlide

Allan Searle

Senior Software Engineer, LAMP Stack ∴ Web Application Design & Development

Max Chistokletov

Software Developer, Distributed Systems

Craig T.

President of Digital Recruitment

Motiour Rahman

QA Engineer at Cueconnect.com

Mikhail Martin
Kewei Wang

Tech Lead Manager/Staff Software Engineer at Google

Jonathan Rechtman

Chinese-English Interpreter | Co-founder @ Cadence Translate (we're hiring!)

Di Xiao

Software Engineer at Adara, inc.

Yang Jiahuan

Growth Product Manager at Airbnb

Yongyi Mason

Vice President, Purchasing and Sustainability at Benefit Cosmetics/LVMH

Joao Duraes

Senior Java Developer at TransferWise

Liliana Ferreira
Mário Gonçalves

Javascript Developer and Enthusiast

Surina Malik

Business Development Representative, Marketing Cloud - DACH at Salesforce

Yasmin W.
Looking for colleagues of Chris Shelby at Company Inc?