Andy Carolin's Email & Phone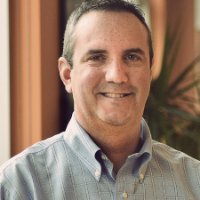 Andy Carolin
Human Resources Manager @ Eric Mower + Associates
Andy Carolin Contact Details
Retail Sales Manager @ Verizon Wireless
AS, Business @ Onondaga Community College
Human Resources Manager @ Recruiter function for 8 regional offices in 4 states (online sourcing including social media, background verification and new hire orientations) for a wide range of positions Benefits plan development, 401k (34+ M plan) and FSA administration, EEO1 Compliance, disability, workers compensation, payroll backup Generate customized open enrollment materials, present new/changing benefit to all
ContactOut is used by
76% of Fortune 500 companies
Similar Profiles to Andy Carolin
Kenneth North

Commercial Android and Cloud Management Leader

Gaurav Goel

Manager, Strategy & Operations at KPMG Advisory

Burak Powers

Strategy | Planning and analysis | Fundamental analysis (price) | Business development | Commercial

Lea Morandi

Account Manager Luxury brands

Rosemary Sebestyen

Web Strategist - ePageCity; Board Member at Young Associates Board (affiliate of Lurie Children's Hospital)

Robert Noble

Regional Sales Manager at Alpine Technical Services, LLC

Douglas McGee

Director of Program Management

Jason Thorne

Account Executive - Ogilvy Public Relations

Elissa Shelton

Associate Vice President Sales at Cornerstone Healthcare Group

Louis Grasso

Kingston Block & Masonry Supply, Urban Mining Northeast

Drew Rothschild

President at Rothschild Associates, LLC

Steven Alvarado

Sales Manager at TEKsystems

Sarah Lowrie

Client Manager at Avionte Staffing Software

Vanessa Segovia

Manager of Marine Hotel Operations at Windstar Cruises

Jayson Colby

Regional Laboratory Director of Operations, at Trident USA Health Services

Brian Beauchaine

Senior Recruiter (Travel Nursing and CDCR), KPG Healthcare LLC

Steve Bachelder

Technology Leader | Cybersecurity Professional | Cloud Architect and DevOps Engineer

Catherine Keogh

Group Vice President – Corporate Affairs and Communications at Kerry

Peter Woeste

Freeway Data GIS Analyst at Minnesota Department of Transportation

Vignesh Thiyagarajan

Second Year MBA Candidate Looking for Full Time Opportunity

Tolga Tutar

Managing Consultant at Navigant

Tyler Hanson

Commercial RE Broker at Cushman & Wakefield

Cara Schlanger

V.P. Global eCommerce & Marketing, Williams-Sonoma, Inc.

George Brotbeck

Principal Consultant, Independent, Business Performance Transformation Through Process Excellence

Barbie Ray

Radio Host at Fox Valley Broadcasting / Account Executive / V.P. Forrest Auto Body / Moonlight Writing

Jasmine MS

Freelance Tech Writer | Analytics | Security | Mobility

Stephen Shooster

Outsourced Call Center Services, Outsourced Contact Center, Omnichannel.

David Neenan

President International at TransUnion

Joshan Abraham

MBA Candidate - Kellogg School of Management - Class of 2017

Alessandro Bassi

Director of Software Development, MBA

Sabesan Manivasakan

Senior Software Engineer at Oracle

Matthew Neisler
William Sanders
Edward Pereira

Gameplay Programmer at Naughty Dog

Russell MacDonald

Tech Lead, Android at Pitch LLC

Xing Hu

Software Engineer at Snap Inc.

Wendell Smith

Software Engineer, Physics Ph.D.

Yao Lu

Associate Manager at Bristol-Myers Squibb

Jacqueline Farmer

Associate at Joel Isaacson & Co., LLC

Yevgeny Chertov

Software Engineer at Google

Adam Chew

Engineering | Transferwise

Arthur Kwun

Sr. Mechanical Engineer at Sony Interactive Entertainment (PlayStation)

Devikumari Sivakumar

Software Engineer at Narvar

Brian Kaufman

Sales Engineering and Startups @ Google Cloud

Zachary Doman

Systems Engineer at Optiver

Andrii Tereshchenko
Mark Johnson

Regional President, North America at Mars Petcare

Terry DTM

★ ★ ★ ★ ★ Experienced Keynote Speaker | Self Esteem Architect ✔Helping Professionals be exceptional Speakers ✔

Yasmin W.