Andrea Zancha's Email & Phone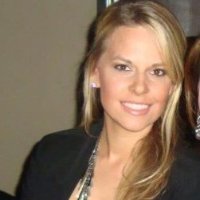 Andrea Zancha
Sales Recruiter @ NRG Home Solar
Andrea Zancha Contact Details
Free Lance/ Resume Writer/ Fashion Editor @ Self Employed
Executive Recruiter @ Oilfield Services
**Join our Team!!** If you are an energetic and motivated professional who values a work/life balance with upward mobility in the Solar industry then look no further. Thinking about changing companies in the near future or curious about the next step? Let's discuss your ideal career path. Call me at 858-939-0283 (office) or 908-489-7307 (cell). Invest 15
ContactOut is used by recruiters at 76% of the Fortune 500 companies
Similar Profiles to Andrea Zancha
Patrick Glaser

Account Executive at KraftWorks

DON SHARBIN

Director at Daymon Worldwide

Jeff Monnes

Owner / VP Sales at F3 Technology Partners

Sage Raterman

People & Process-driven Leader | Analytics Expert

Lisa Cash Hanson

Snuggwugg CEO, Brand Strategist, Social Media Marketing, Author, Speaker, Award Winning Blogger,

Zac Mabry, CPA

Staff Accountant II at American Airlines

Pete Valela

Helping clients deliver a secure connected world.

Phil Pass

Enterprise Architect at Adobe

Andrew Hamada

Merchandising/CX at Getty Images

Martin Weitzman

Business Development & Healthcare Marketing Executive

Greg Vass

Executive Producer at SolidLine Media

Mrs. Maria Griffin
Jeremy Leff

Office 365 and SharePoint Developer and Consultant at Insight Digital Innovations

Wayne Wilkinson

Chief Financial Officer at WBB

Greg Tompkins

Director of Sales at Socrates AI

Ahmad MBA

IT Consultant at Verizon IoT. Full Stack Developer & Solution Architect

Peter Freed
Jen McFann

Associate at McKinsey & Company

Annie (Hable) McKenna

Area Sales Manager- North America/West Coast at Fritz Hansen

wayne atkins

Owner & Consultant at The HVAC Business Doctor (R)

Alison Wittich

Marketing Operations | Publicis.Sapient

Donald Affanato

District Manager-Mid-Market-South Florida at EMC

Kristopher CFP®

Director of Wealth Management at Ritholtz Wealth Management

John Butler
Jason Pierse

Strategic Partner - Talent & IT Solutions at Derive

Aaron Patterson

Product and Strategy at Invest Forward

Gordon Lowe

Global Technology Sales, Channel Sales, Strategic Alliances and Business Development Leader

Desmond McGill

Director of Sales - West at AlterG

Thomas Hovey, MBA

Seeking New Opportunities

Terry DTM

★ ★ ★ ★ ★ Experienced Keynote Speaker | Self Esteem Architect ✔Helping Professionals be exceptional Speakers ✔

Peter-Joost P.

Founder & Independent Ticketing Consultant bij The Ticketing Consultants/ Head of Recruitment a.i. @ Vodafone Ziggo

Lee Bevan

Talent Acquisition Manager - Aegon - Witham & Edinburgh

Mariusz Saternus

Java Development Consultant at Morgan Stanley

Ahmet Abdulrahman

Full Stack Developer & Professional UI Designer

Lalah Sencar

IT Manager - Digital Commerce at Tiffany & Co.

Holly Hixson

Vice President of Accounts at Industrial Strength Marketing

Manuchehr K.

Sr. Growth Product Manager at LoanSnap

Sue Whalley

FTSE 100 Executive focused on talent, leadership, business model and stakeholders, delivering performance across sectors

Jeremy C.

Senior Web Application Developer at Office of the Inspector General, United States Postal Service

Chris Trombetta

SVP, Strategy & Talent (HR) at Red Bull

Kinga Kowalczuk

Software Engineer at Moni

Laura Schroeder

Head of Brand and Comms at Personio

Korben Kirscht

Information Security Architect, Cloud Security at First American Title

Susana Chiros

Vice President, Talent Acquisition Manager at State Street Global Advisors

Kristin Minter

Director DTC/Ecommerce Operations at NYDJ - Not Your Daughter's Jeans

McKenzie Roller

Encouraging the Development of People

Aaron Johansen

Master Electrician at Dallas Theater Center

Alexandre Taieb

Senior iOS Engineer at Fitbit

Yasmin W.