Amit Singh's Email & Phone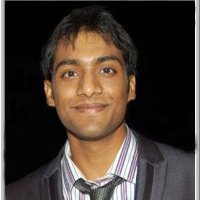 Amit Singh
High Speed ASIC Design Researcher @ Bell Laboratories
Amit Singh Contact Details
Greater New York City Area
High Speed ASIC Design Researcher @ Bell Laboratories
Graduate Research Assistant @ Columbia University in the City of New York
High speed ASIC design intern @ Bell Laboratories
B Tech, Electronics and Communications @ Jaypee Institute of Information Technology
I am working at Bell Labs, Alcatel Lucent as High Speed ASIC researcher. Prior to that I worked at Agilent Technologies as R&D Engineer. Some of the key skills that I can bring. ✔ Strong hands-on experience and publications in the design, layout and testing of ultra-high-speed analog, digital and mixed-signal circuits implemented in nano-scale CMOS and
ContactOut is used by recruiters at 76% of the Fortune 500 companies
Similar Profiles to Amit Singh
Rejo Raphael
Emily Paben
Aliya Thompson CMP, CDR, PRC

Talent Acquisition / Human Resources Administration

Stacey Key

President/CEO - Georgia Minority Supplier Development Council

Jamie Capone

Senior Vice President at Bank of America

Greg Hermes
Laura Desjarlais

Midwest Regional Sales Manager- TuffWrap Installations, Inc.

Vadim Firfa

Assurance Associate at PwC

Joseph Di Giovanna

Director of Patient Financial Services & Patient Access at Saint Joseph's Medical Center

Maartje Wibrew-Forster

Head of HSSEQ at Seadrill

John Fetsch

Client Executive at ITsavvy

Sannette Coetzee
Lars Heisselberg

Group Vice President - Americas

Kedar Gokhale,EIT

Design Engineer-Electrical

Justin Lozoya

Senior Insurance Broker at Fusco & Orsini Insurance Services, Inc.

Bryan Sharpe

SEO, SEM, Digital & Online Marketing, Demand Generation, Growth Hacker, Social Media Marketing

Rebecca Fontenot

Publisher & Editor in Chief at San Antonio Magazine

Travis Stoliker

Co-Owner of Saddleback BBQ, Angel Investor at CCAI & East Lansing Info Treasurer.

Kyle Denney

Account Manager at Inceed

Andrew Bahr

"Preparation + Opportunity = Success"

Matt Floyd

Data Analyst - Business Intelligence at State Farm

Dan Lacy

Over 23 years of Coaching Business Owners in Growth, Accountability & Problem Resolution.

Joseph Matalone

Vice President at Swoon Group

Indra Patel
Dale Schlagel

Senior Manager at Rand Group

Kevin Cozine

Business Development leader

Raymond O'Kelley

National Vice President of Sales at MediTract

Terry DTM

★ ★ ★ ★ ★ Experienced Keynote Speaker | Self Esteem Architect ✔Helping Professionals be exceptional Speakers ✔

Satya Nadella
Wesley Duff
Jérémy Dagorn

Full Stack Software Engineer

Evan Goad

Senior Software Engineer at Procore Technologies

Xiao Chen

Software Engineer at Cloudera

Rafe Chisolm

Senior Product Designer at Instacart [We're Hiring!]

Gene Gurvich

Software Engineer at Stride

Deepak Goel

Sr. staff software engineer

Neeti Shah

Physical verification engineer at Apple

Prasanth Balaji

Cyber Security professional at Hewlett-Packard

James Pekarek

Android Developer at BlueCrew

Kim Low

Proven Senior Software Engineer | Helping Companies Translate Their Business Goals to Reality

Hashminder Singh

Sr Software Engineer at DIRECTV

Peter Weber

Board Member I Strategic Advisor I Investor I Entrepreneur I Experienced IT Executive

Zoe Sobin

Engineering Lead at HubSpot

Ross Reed

Engineering Manager at Kit Check

Oak Arboleda

Software Engineer II at Star Tribune

Yuzhang Hu

Principal Software Engineer at Yahoo!

Yasmin W.