Amie Meschi's Email & Phone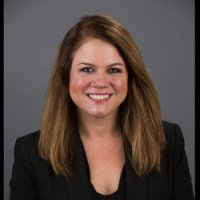 Amie Meschi
Executive Vice President @ Peachtree Special Risk Brokers
Amie Meschi Contact Details
Executive Vice President @ From October 2014 to Present (1 year 3 months) Senior Vice President @ From March 2002 to October 2014 (12 years 8 months) Vice President @ From 1996 to 2002 (6 years) Underwriter @ From 1994 to 1996 (2 years)
BBA, Risk Management and Insurance @ Georgia State University From 1991 to 1994
ContactOut is used by
76% of Fortune 500 companies
Similar Profiles to Amie Meschi
Jekaterina Jakovenko

Group Business Analyst at Dinex Group

Guntars Zvejsalnieks

Managing Director, Sveaskog Baltfor Ltd

Andrejs Kolesnikovs

Maintenance Superintendent at BW Offshore

Elena Arkhipova

Associate Professor; Deputy Director (Institute of Modern Foreign Languages)

Ugis Malmanis

Director Finance at Riga Technical University

Janis Mazuika

Embedded Software Engineer at Ubiquiti Networks

Dmitrijs Daugerts

System Administrator – Primera Air

Uvis Helmanis

Head Basketball Coach at BC Liepāja/Triobet

swathi christina

SAP ABAP Developer at Accenture

Tatjana Kuzmina
Marina Bickovska

Director of the Tax and Financial advisory at BDO TAX

Aleksandrs Goridjko

General Manager at Hanza Marine Management

Martins Miglinieks

Solutions Director Baltics at ELKO Grupa AS

Anna Zalucka

Scrum Master at HAVI LOGISTICS EUROPE

Karlis Lakstigala

Key Account Manager at L'oreal

Maija Liepa

Sales and marketing manager at Stora Enso Packaging

Roberts Reihmanis

Business Consultant at Corporate Consulting

Mareks Mikelsons

CFO, Member of the Board at Trialto Latvia

Uldis Pupolbergs
Olegs Tetervenoks

Electrical engineer, R&D department at Vizulo

Valts Katlaps

IT developer and co-founder at We Did This

Dmitry Mokeyev

Graphic design, wedding photographer

Iluta Abolina

Office Manager at New Horizons Latvia

Alina Istosina

General Ledger unit finance manager at Tieto

Romans Maris

Systems Consultant Atea Services & Software

Imants Gross

Lawyer, Diplomat, Creative Solution Provider, Photographer

Ivo Ailis, CFA

Portfolio Manager at CBL Asset Management

Ilgvars Lopatko

SAP Basis Senior Consultant

Iveta Sakne

HR Business Partner at Schneider Electric Lexel fabrika

Rasa Ludviga

Product manager at Villeroy & Boch Gustavsberg AB

Terry DTM

★ ★ ★ ★ ★ Experienced Keynote Speaker | Self Esteem Architect ✔Helping Professionals be exceptional Speakers ✔

Satya Nadella
Marina Tschaika

MD, PhD, MSc PharMed, MBA

Ingo Weber

Group CEO, Co-founder, Board Member, Author, Speaker - InsurTech & Impact Investing

Sebastian Pollok

Founding Partner Visionaries Club. Founder AMORELIE.

Aleksei Markov

Software Engineering Manager at Guidewire Software

Brian Olson

Staff Software Engineer, Machine Learning at LinkedIn

Gavin Ph.D.

Data Platform Engineer Team Lead at Catchpoint Systems Inc

George Lo

Senior Software Engineer at Facebook

Kashish Tayal

Software Engineer at Amazon Web Services

Don Lowe

CEO at Franchise Services, Inc.

Alex Henning

Principal Robotics Engineer at Bossa Nova Robotics

Chris Kudlack

Senior Android Developer at Tinder

Chris Griffing

Full Stack Developer at Fresh Consulting

Jake Williams

Analog Design Engineer at Freescale

G. Meike

Sr. Software Eng. - Mobile at Couchbase

Jin Xu

Software Engineer at Workday

Banun Idris

Software Engineer; Game Designer at Naughty Dog

Hao Zhong

Software Engineer / Research Scientist at Facebook

Yasmin W.