Allen Lovett's Email & Phone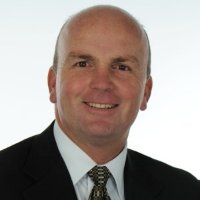 Allen Lovett
Senior Vice President, Global Field Operations @ SnapLogic
Allen Lovett Contact Details
Senior Vice President, Global Field Operations @
SnapLogic
Vice President Sales, CRM-CX @ From August 2013 to Present (2 years 5 months) Vice President of Sales @ From June 2010 to August 2013 (3 years 3 months) SVP, Sales @ From 2007 to 2008 (1 year) VP, OnDemand Sales @ From March 2003 to February 2007 (4 years) Vice President Sales, OnDemand @ From 2006
ContactOut is used by
76% of Fortune 500 companies
Similar Profiles to Allen Lovett
Albert Maquiñana, PMP, ITIL

IT Service Operations Manager at Procter & Gamble

Patrick Isorena

Sr. Corporate Procurement Expert at Globe Telecom Inc.

Ethel Gabas

F&A Business Training Manager at GENPACT

Jericho Albao

Team Lead - UI/UX Design at Vi Commerce

Michelle Sazon

Sr. Marketing Officer at CMG Retail Inc.

Jeedrick Reyes, CPA

Finance General Manager at Regus

Carmelo Niko Opena

Network Security Engineer

Vielle Perez

Team Lead for Sprinklr - Social Media Analytics Team

Myrill Salamida

Business Development Executive at BusinessWorld Publishing Corporation

Jakub Misina

Head of IT at Home Credit Philippines

David Balamon

Unified Security Platform Sales Manager at Smartmatic

Wilma Sanchez
Jerome Apostol

AVP Business Development at Ace Packaging Co. Philippines Inc.

Mary Grazellen Jose

Freelancer in field of Marketing, Sales, Design, Electrical Engineering and Events

Jed Allado

Computer Programmer II at Department of Energy

Arvin Jay Basilio

CEO at Tambay Academy Ventures (www.tambayacademy.com)

Hans Nathan Ching

Strategy Adviser at Jardine Pacific and Dairy Farm

Christine Croombes

Director, Human Resource Services at International Rice Research Institute

Emma Blando
Lourick Yacat

Technical Support Assistant at TÜV Rheinland Philippines Inc.

Yancy Kit Cruz

SEO Link Builder at Sourcefit Philippines Inc.

Bernie (Cuenta) Consigo

IT Project Developer at Roxas Holdings, Inc.

Renante Layson

Software Architect at FastTrackSolutions, Inc.

Winefredo Sollano

President at WEL Contracting Corporation

Leslie Donor

Corporate Affairs & Human Resource Manager at NCT Transnational Corporation

Oliver Salazar

Media Director for Samsung at Starcom Mediavest Group Philippines

Bianca Lagdameo

Corporate Business Development Manager at Max's Group Inc.

Joann Rayala

Sales Executive at MBT International Freight Forwarder Inc,

Terry DTM

★ ★ ★ ★ ★ Experienced Keynote Speaker | Self Esteem Architect ✔Helping Professionals be exceptional Speakers ✔

Jaroslaw Odzga

Senior Staff Software Engineer at LinkedIn

Russell Lewis

Senior Security Software Engineer

Anthony Giannini

Senior Architect at Higharc

Carl Minniti

Member Jefferson Medical Oncology Network

Vanessa Porras

Front-End Developer, UX/UI Designer at Asymmetrica

Andrei Tognolo

Senior Software Engineer at TransferWise

Michael Vilabrera
Mackenzie Miller

Software Engineer at Porch. (she/her)

Zoran Ivankovich

Senior Software/Machine Learning Engineer

Alex Ward

Senior Software Engineer at ServiceNow

Matthew Wong
Dan Grossman

Software Engineer & Spontaneous Haiku Composer

Katherine Chung

Software Development Engineer at EC2, AWS

Alex Koeppel

Engineering Manager at Facebook

Cheyne Wallace

Senior Software Engineer at Airtasker

Douglas Brown

Senior Vice President and Chief Investment Officer at Exelon Corporation

Pratik Prajapati

Senior Software Engineer at SteelHouse

Jinhui Z.

Shape Security - Senior Software Engineer

Yasmin W.
Looking for colleagues of Chris Shelby at Company Inc?